How to Make Easy Choco-Banana Milkshakes
No need for Vanilla Ice Cream!
I've blogged before about my two younger kids' YouTube Channel, Home Cooking with the Tornadoes. They love playing around in the kitchen and I thought that they can learn a lot about food and how to prepare them by actually turning them into cute little chefs.
Of course, being the mom that I am, I made them do their thing on video, haha!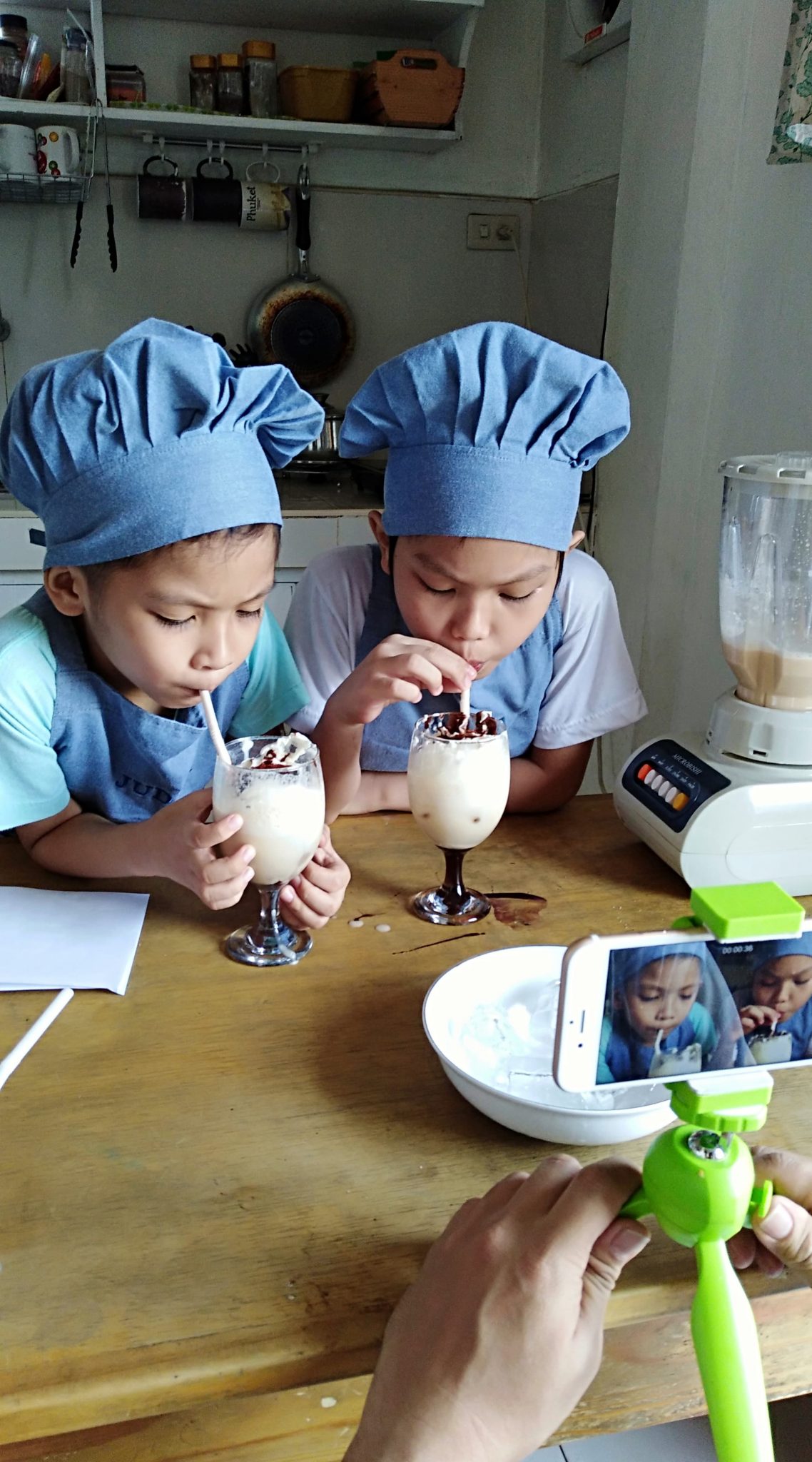 Anyway, Judah's request for this week's episode is Milk Shakes.
Most milkshake recipes I've seen online require Vanilla Ice Cream, but I remembered that my mom had a milkshake recipe that didn't need any ice cream.
I actually taught it to my eldest son and his friends when they were between 5 to 7 years old (I really can't remember when exactly) in a homeschool meet-up activity. But that one had strawberries in it, and strawberries are much too pricey these days.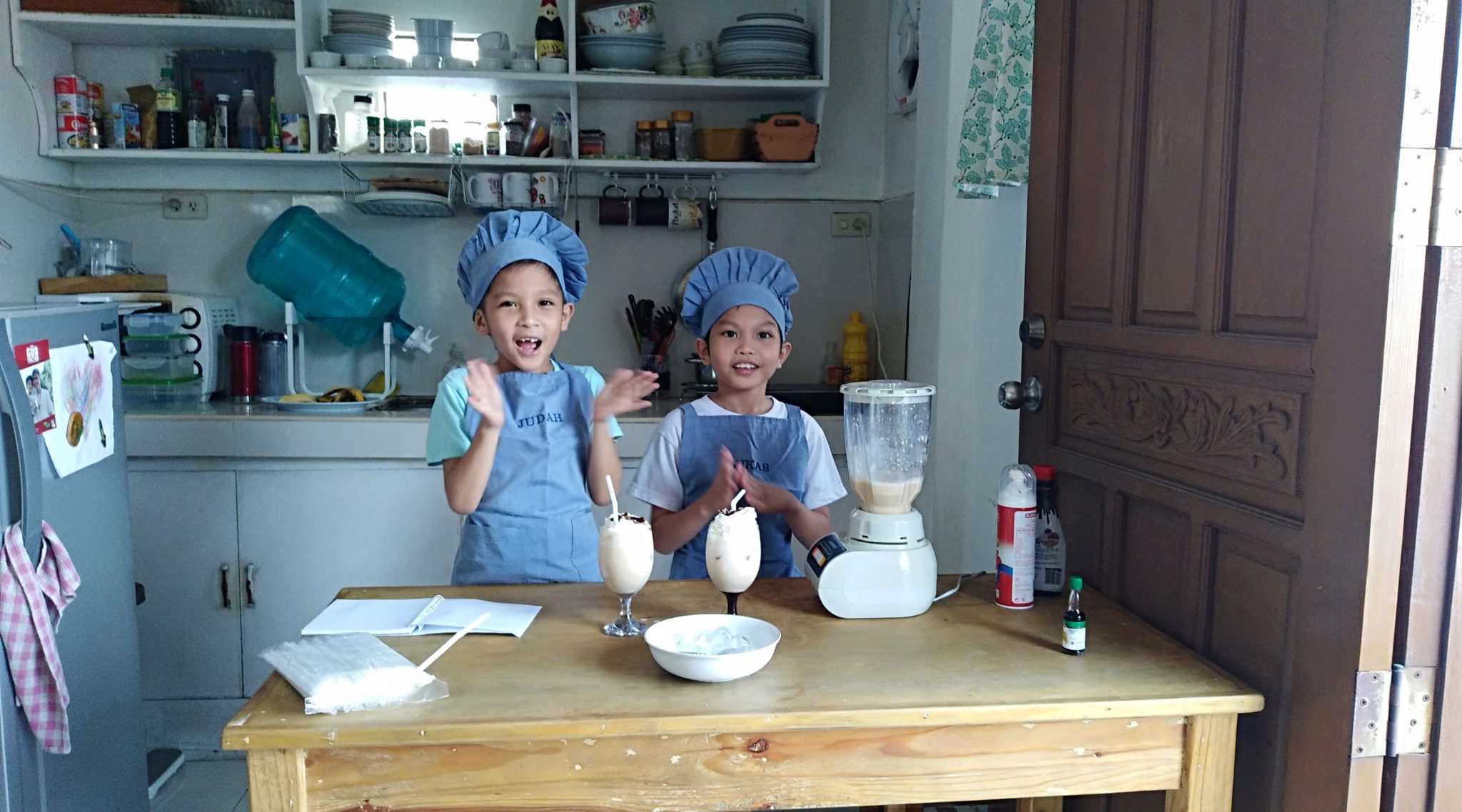 So I decided no strawberries and substitute it with a more affordable fruit – bananas. Problem was, my mom couldn't remember her exact recipe anymore and I've lost my copy over the years we've been moving houses. Heck, we've moved 4 houses in the last eight years, we were bound to lose stuff.
But I do remember the recipe somehow, I just had to remember the amount of sugar needed and didn't want to experiment with it and waste ingredients.
After browsing online, I found a recipe closest to my mom's, as I recall, and just decided to make our own version. After all, it was really just the amount of sugar and it's ratio with the milk I was concerned about.
We came up with a delicious, creamy Choco-Banana Milkshake!
Ingredients:
2 Cups of Evaporated Milk (We used Carnation)
3/4 Cup of White Sugar
1 tsp Vanilla Extract (We used McCormick)
2-3 regular sized Bananas (we only used 2)
Whipped Cream (We used Alaska)
Chocolate syrup (We used Clara Ole)
How to make Choco-Banana Milkshake:
1. Put together the milk, sugar and vanilla extract in a blender and mix for about 2 minutes.
2. Add Bananas into the blend and mix for another 2 minutes.
3. Pour into glasses with lots of ice.
4. Top with whipped cream and chocolate syrup.
5. Serve!
Note: You can add chocolate syrup to your taste when you blend the mixture (#1 step) but I decided not to do so here because I'm trying not to feed my kids too much sugar.
Here's how my kids made their milkshake:
Since I haven't been taking anything with sugar in it lately, I didn't get to taste the kids' milkshakes. But judging from the way they slurped on their milkshakes and on my eldest son's word, I think that the milkshakes were delicious!
Vanilla Ice Cream and heavy whipping cream are usually added into milkshakes to make it creamy, but in this case, the bananas added a little consistency to the mixture. Just make sure that they are mixed well with the rest of the ingredients to produce this effect.
I'm guessing that you're dying to try making your own milkshakes, so please do. Let us know how yours turn out!
For more recipes and cooking adventures with my kids, follow Home Cooking with the Tornadoes on Facebook!