Easy Recipes: Dona Elena's Easy Pesto Pasta
Hi everyone! I have fifteen minutes before I wake my kids up for their Musical Theatre and Hip Hop classes. This afternoon, I'm accompanying two of them to their recording in Makati. That's how busy the day's going to be.
So what I've got on the cooker right now is Dona Elena Linguine pasta boiling in water. I'm packing the kids' baon and I've decided to prepare Dona Elena's Easy Pesto Pasta because they love it.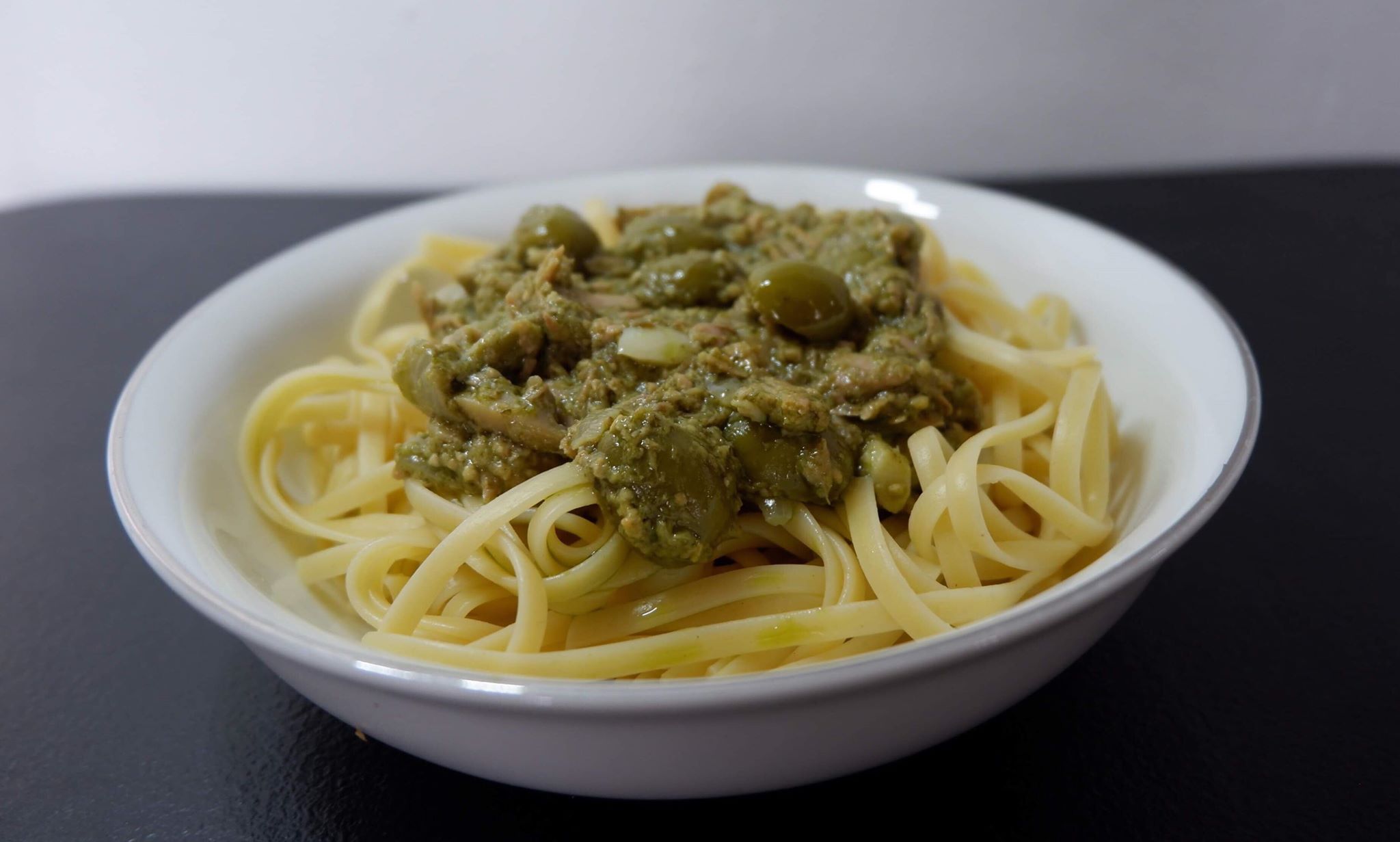 I made a video a few weeks back on how to do this. The feedback on it was crazy!
People, I'm not sure yet if I will continue making cooking videos with me on it, but I promise to continue sharing the easiest recipes in the planet so you can enjoy them, too.
Anyway, to make Dona Elena's Easy Pesto Pasta, here's what you need.
Ingredients:
Dona Elena Linguine pasta (250 grams)
Dona Elena Pesto sauce (1 bottle)
Dona Elena 100% Tuna in Sunflower oil (1 can)
Dona Elena Green Olives (1 bottle)(Optional)
Dona Elena Pure Olive Oil
Mushrooms (pieces and stems) (Optional)
Chopped onions
Chopped garlic
How to cook:
1. Cook pasta as instructed in the package.
2. Heat a spoon of oil in low fire.
3. Saute onions. Once translucent, add in the chopped garlic.
4. Add the Tuna.
5. Once the tuna is sauteed with the onions and garlic, add in your pesto sauce.
6. Add the mushrooms and sliced green olives and mix.
7. Let simmer until cooked.
8. Serve!
Here's the video I made to show you how it's done:
Isn't it so easy?
Now, why didn't I use other pasta variants?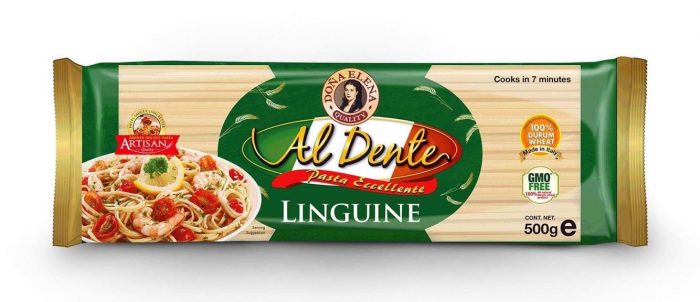 Different pastas for different dishes
Truth is, you can use whatever pasta you have in your cupboard as substitute, but it doesn't mean that it will turn out as good as you want it to be. Different pastas are created for different purposes.
For example, I used Dona Elena Linguine on this one because Linguine is best of light sauces like pesto and creamy sauces, too! Because of it's flat shape, the light sauces easily adhere to the pasta.
Silky sauces like Carbonara, Bolognese and Alfredo that have tiny ingredients like ground beef or chopped herbs go better with the popular Spaghetti pasta.
For recipes that include nuts, capers and peas, they are best prepared with the ridged and cylindrical Penne Rigate.
Chunky sauces like Ricotta and Arrabiatta and salads are great when you serve them with the twisted Fusilli pasta.
And of course, we all know that Lasagna is best for baking with lots and lots of melted cheese, ooohlala!
All these pasta variants are now available under Dona Elena brand, which makes classy cooking so much fun and accessible. I love Dona Elena because it lives up to the "Al Dente'' promise. It's made of 100% hard wheat as I've said in the video, so you really will get your pasta al dente just as it should be.
Follow Dona Elena on Facebook.