What is Interest-Led Homeschooling?
We recently talked about Interest-led homeschooling at the recently concluded OPHC 2020 and I thought I'd like to bring more clarity about this approach and share what a typical homeschool day is like for our family.
Interest-led homeschooling, simply put, is capitalising on a child's interests and using them as springboards to introduce and build on new concepts and foster in him the love and hunger for learning.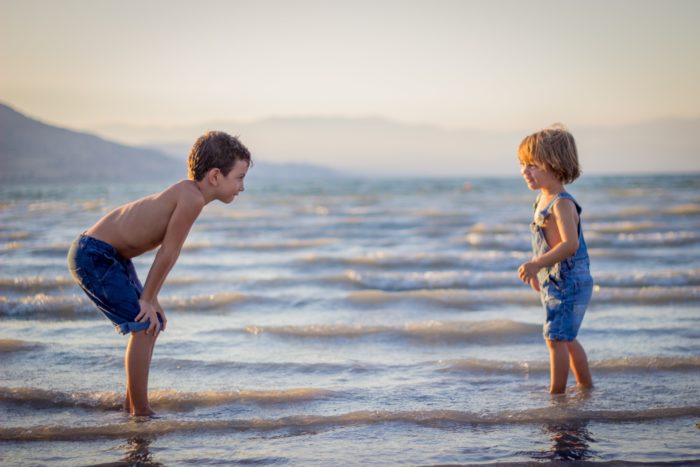 For instance, among all of our three children, Pablo dislikes workbooks the most, and for years, it's become an ultimate test of patience for me. Through the years, we've resorted to different means such as providing him non-fiction books and novels to read, doing discussions and oral exams instead of written exams, if only to keep the peace.
One thing about this kid is that he is heavily immersed in animation and he's pretty good at it for his age. He released his third original animation, A Ballet Story, online just a couple of weeks ago. Because of it, he realised for himself that to become a good animator, he needs to study effective storytelling, character development, storyboarding, coding, Physics and Math…lots of Math.
Here's Pablo's original, A Ballet Story:
As a result, Pablo saw the value of his lessons. He's fallen in love with Math, even signing up for Math Gym at Abot Tala Self-Directed Learning Center to better improve on it. Just the other day, I've observed him determinedly draft an essay and create a character for a story for his Writing exercises.
We didn't have to persuade him to like the standard subjects, he's learned to appreciate their value all on his own. All we did was to support his interest in animation and gave him the space to discover and explore everything else.
Typical Day for our Interest-Led Homeschool Family
I work from home. I log in for my work at 6AM so I can log off at 2PM. Our kids usually wake up at 10-ish AM and start on their 5B's soon after. Our 5Bs are as follows: Bed, Brush, Breakfast, Bible and Book.
Fix your bed
Brush your teeth
Eat your Breakfast
Read your Bibles
Read 2-4 chapters of another good Book 
Breakfasts at home are seldom complicated. Since I work in the mornings, we always make sure we have bread and spreads ready. We've taught the boys to cook and wash the dishes, so they're pretty much self-sufficient at these hours.
They're free to play or create or do whatever they like after they're done with the 5Bs. They usually read their favourite books, draw, write, play, or practice their musical instruments.

We don't allow them to use their gadgets for games on weekdays. Acceptable gadget use would be for animation, programming, typing classes, or writing stories on Google Docs, but even those are put on restricted hours.
Workbooks in, Workbooks out
We try to work on desk exercises 3-4x a week, but sometimes, we can only work on them twice a week. There are times when we just can't and there are times that we don't. It really depends on our schedule and circumstances. We adapt as we roll.
View this post on Instagram
When one of the kids have a gig or performance, I make the rest of them bring their work books so we have something to do while we wait for their brother. However, the busy kid may have to slow down on the academics so he can have enough time to rest and sleep. Besides, we consider these professional opportunities as part of our homeschooling. Kids learn valuable life skills from real opportunities.
For example, a child who does professional voice acting learns to work with a producer, a casting manager, other voice actors and so many other people. He is able to observe how it works inside the studio and familiarise himself with the equipment, their uses, and the processes involved in producing a quality voice recording for a TV commercial or digital ad.
View this post on Instagram

I believe that allowing our kids to accept professional projects is training them for grit. Competition is tough!  Our kids are aware that there are many other talented individuals out there who can do just as well or even better than them. They have experienced not being able to win a project or losing one to another child who is better fit for the role, and I think that it's a good thing because it keeps their feet planted on the ground and trains them not to slack.
View this post on Instagram
On some days….
There are times that we choose to watch documentaries on Netflix or Curiousity Stream or Science videos on YouTube over workbooks.
We've watched documentaries on the Holocaust, Veganism, Biographies of famous people, and Controversial events. At the moment, they are going through the episodes on the History of Weapons.
We also watch mainstream movies and enjoy them over popcorn! Sometimes, we feel the need to process our kids on what they just watched, other times, we just relax, release and have fun.
There are days that we prefer to play board games.
Before the Pandemic hit, we loved trooping to the park in BGC to play Badminton or run in early evenings, and we especially love walking all the way home.
The boys have ballet on weekends, Hip Hop classes on another day, and theatre workshops on summers. We try to watch as many theatre shows as we can and bring them to museums and galleries as much as possible.
View this post on Instagram

We meet their friends for watercolour art sessions once a week and take them to parties and other fun events, when we can.
And at the end of the year, we usually travel to celebrate New Year somewhere else. We let them try different foods, see different spots and experience a little of life outside the city.
Here's a video of our trip to Ilocos:

When Pablo became a teenager, we decided to let him sign up for classes at Abot Tala where he goes twice a week to learn from industry practitioners and learn to collaborate on projects with other self-directed teens.
In the last block, he joined Abot Tala online classes on Character Illustration and Anime Appreciation. Previously, he's attended classes in Entrepreneurship, Marketing & Branding, Photography, Filipino Sign Language, and DIY Food.
Not so typical classes for not so typical learners.
View this post on Instagram

One of the things that we do with the kids is getting them involved in the ministry. It provides for us and our children an avenue to serve the church as a family using the very gifts God has granted us.
Interest-led homeschooling is not responsibility-free parenting!
Interest-led homeschooling is a lot similar to unschooling in terms of being relaxed, unhurried, and not being curriculum-rigid, except that I think interest-led is the better way to define what we do. In essence, we have introduced different concepts and resources to our kids they wouldn't otherwise know about had we not step in, so we can't say we are completely "child-led."
We do take into real consideration how our children feel about things that affect them and we do our best to respect the persons each one of them are when we make decisions that involve them.
I remind myself everyday that each of our children have been designed to be unique to their purpose and calling.
Of course, there are families who are more radical than others, but that is the freedom real homeschooling offers – the freedom to choose how you want  to educate your children.
If I may boldly say so, I think that how we do so depends on our own personal convictions.
In our case, we have taken advantage of what little window we have in our kids' young lives to influence them and to train them to make Christ the centre of their lives, and to hold on to Him long after we have gone.