Growing up and getting older – An Update
I haven't blogged in a while. It must be because I'm getting older and the things that matter to me have shifted.
There are, of course, the same old priorities I live by, such as my marriage, my family, and my relationship with God; but there have also been important transitions that I have not been talking about a lot.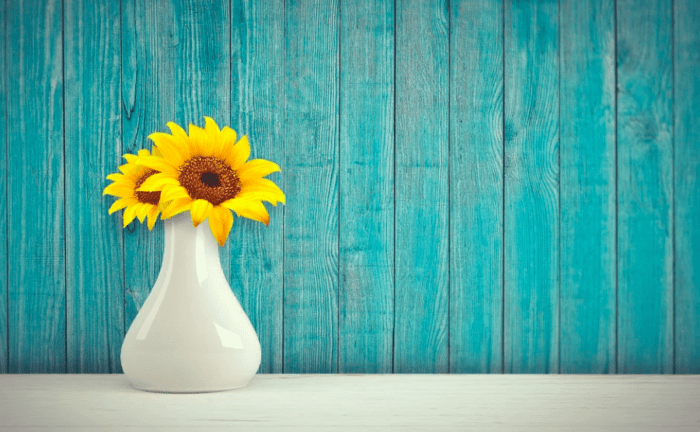 Homeschooling updates
Our homeschooling is the best it has ever been, now that we have fully embraced our children's way of learning, which is interest-led and independent from traditional curriculum.
Recently, we've finished reading "Rich Dad, Poor Dad" by Robert Kiyosaki together and I love how it has been motivating my two older children plan their financial futures.
Pablo, our 16-year old, has been working on his plans for a merch business. Simpler than his animation studio plans, but a good experience, nonetheless, in terms of learning how business works, as well as marketing and sales.
He's been spending a lot of time working on designs and he's chatted with a supplier regarding his needs. I'm planning to take the kids on a train to visit one of their distant relatives who runs a printing business so they can learn more about how printing works, how it's done and see if it's something they want to do themselves, instead of employing a separate supplier.
As of this writing, he's reading up on taxes and studying how it's being calculated, and have requested a sample receipt to check how the taxes are added to our purchases. He says he wants to learn how to do them and while I can't really explain the technicalities to him all that well, I can show him how I pay my taxes using the current online BIR app.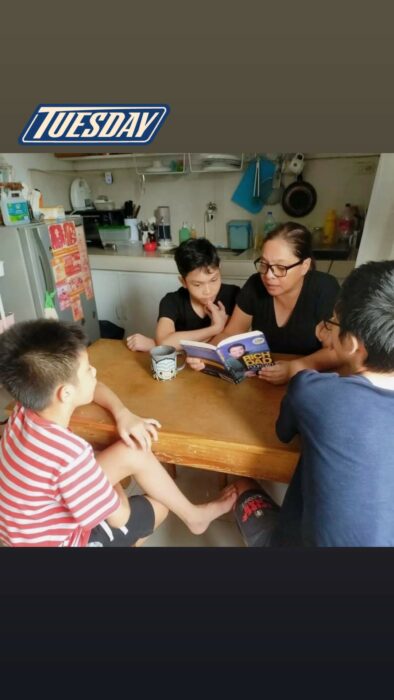 After reading Sean Covey's "The 6 Most Important Decisions You'll Every Make (A Guide for Teens)," Pablo said that he's starting to understand the importance of a university education, and is considering going to one. What's more important, too, is that he now understands that he has a lot of work to do in order to get into a good university. He doesn't seem discouraged by it at all, in fact, he says he's up to the challenge. I guess, it's why he's been working on his academics a lot lately, which has been quite a delight for us.
Our 12-year old, Lukas, has been pondering on the subject of "retirement" and passive income. He's always been the more aggressive one in terms of wanting to earn more and he's been asking a lot about stocks and investments, which is a good sign.
We've also been watching a couple of seasons of Master Chef which revived his interest in honing his culinary skills, and has been saying that we need to learn to cook more complex dishes soon. I promised him that we'll do cooking, baking and plating on our next school year.
That Pastry Academy that doesn't need credentials!
A few years ago, I was invited to the opening of The Academy of Pastry & Bakery Arts in Makati. It's a training school for wanna be pastry chefs, which I took a mental note of, in case any of my kids fall in love with baking and want to make a career of it.
Enrolling in this academy only requires that the student be of the right age. As long as there is passion, and of course, you can afford to pay for the program, you can register. And once you've completed the course and have passed the final tests – which includes baking for global pastry chefs, the academy itself can help you find your place in top hotels and restaurants all around the world. If you want to know more about it, you can visit. my old blog here: Meeting the Master Chefs of the Academy of Pastry & Bakery Arts Philippines  
Judah, our 11-year old, hasn't really made up his mind on anything yet. He was into Robotics for a while and said he wanted to be an Engineer, but I'm not sure how solid his plans are yet. He is still very playful at 11 years old, which is normal for a "youngest" child and an 11-year old boy, so there's no rush. He's doing well in Math, he reads a lot of fiction novels, and he loves to imagine. Other than an occasional prodding to work on more academics, we let him be.
University is not for everyone, but that's not our point
Pablo and Lukas have continued training in ballet during the pandemic, but it might be time for them to do face-to-face classes soon, as they need to learn to dance with their partners.  The boys still land professional voice talent projects from time to time for which we are grateful for, because it gives them something to get busy with and they get to earn their own money, too, and build their savings. Besides, real life experiences make much better educators than textbooks and school simulations.
They haven't done any theatre work nor workshops during the pandemic. The most we've done is support online streaming of local theatre shows, like RWM's Ang Huling El Bimbo, REP's Ibong Adarna, and PETA's Rak of Aegis, and supporting as much as we can from our home.
Speaking of performing, Pablo said that he's considering going into a Performing Arts School abroad or a Voice Acting school for Anime in Japan. Trivia: Did you know that you can't do voice over for Animes unless you're trained in a school? Anyway, whichever path he chooses, Pablo has our full support.
You'd think that we're opposed to University as I've been very vocal in saying in the past that that path is not for everyone and that we are open to our kids not going that route. On the contrary, we just want it to be a personal choice for them. You can take university at any time in your life — even when you're 60 — given that you have the luxury of time and the funds to back it up (which is why it's ideal to go to university while you're young and fresh, have no family and too many bills to pay). We also want our children to have a better perspective on professions, be it a blue-collared or a white-collared role, and understand that people's callings (and circumstances) in life vary.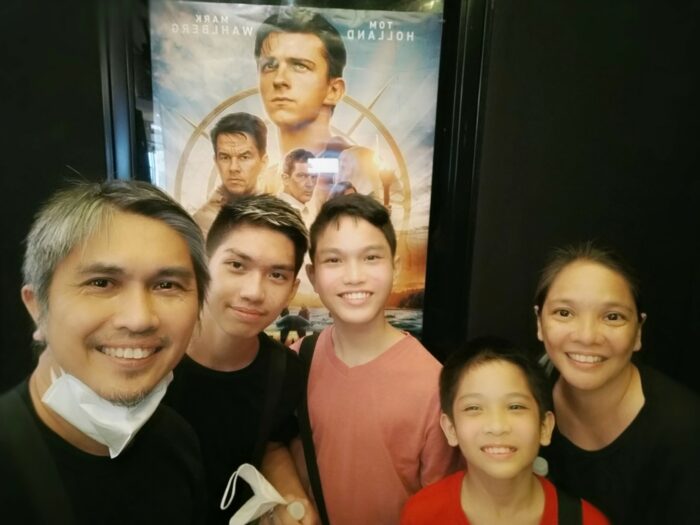 Hubby and the little foxes we have to deal with
Jay has become a lot busier since they launched the online production for kids in the ministry. He's been the one creating the music for the memory verses and the Praise Dances, and he's also been the one tying all the segments together and scheduling the uploads on YouTube and Facebook. They now go to the office three times a week and work the rest of the week at home, playing it by ear on when they will finally be able to resume regular office work schedule.
From time to time, his kids serve in the online productions with him, doing voice-overs and recording the vocals for some of the songs here at home, which I think helps him build relationships with them and allows them to see what their dad does.
Our relationship as a couple is pretty much on a rollercoaster lately. Perhaps it has to do with my biological changes as I mature as a woman, and the rest, well, they're unresolved conflicts. But all good because we are sorting it out day by day.
Don't get me wrong, we still laugh a lot, being jokesters that we are. But we do have issues — mostly to do with the differences in our upbringing and backgrounds that caught up on us. And because we're facing some serious family decisions that are causing some levels of anxiety and stress to both of us. If there's one thing that I appreciate about my husband is that he's in for the long haul, so I'm confident we're going to get through this. If only I can manage these hormones better, grrr!
To be honest, it's been quite an exhausting two years for all of us, and we are soooo looking forward to our scheduled family getaway this month to celebrate our 18th year anniversary as a married couple and Lukas' 13th birthday. We will soon have two teenagers in the house, God help us!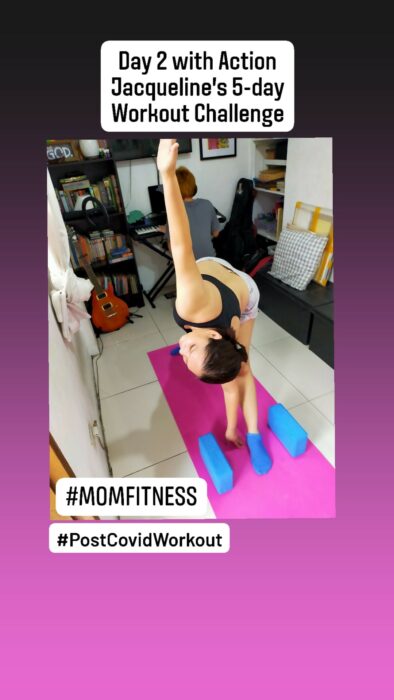 Self-care Season
As for myself, I've been doing a lot of self-care lately. I've let go of responsibilities that I do not feel are productive for both me and the people involved. I've been focusing more on my family and my kids, my health and my faith. I've talked about this in August of 2021, so yeah, consider it an extended season.
I've been working out a lot, albeit, with nearly frustrating results, haha! And I've been pursuing personal interests, like art and music. I've also invested in skin care, consulted a dermatologist, and finally took care of skin issues I've set aside for more than a decade. I know it sounds somewhat self-involved, but the truth is, I've become so parched and lost, I had to break away to renew and restore myself.  I've been attending Bible study groups, meeting up with friends for spiritual support, trying my best to be accountable to people who have a much deeper relationship with Christ who can help me grow and flourish all over again.  I never expected to find myself where I am, but it happens to the best of us. Humans get worn out and we have to deal with it lest we crack.
I've also slowed down on updating my blog's social media pages and I've only blogged twice since December because I've been contemplating on the direction I want to take Fully Housewifed on. Even our YouTube channel is on hold and honestly, I haven't been taking TikTok seriously, though I do enjoy browsing the platform and watching the new trends. I just don't think that it's for me, you know what I mean? Now, IG Reels may be a different story, but let's see.
So there you have it. Those are updates on me, the fam, and what's going on with the blog and all. I am doing some growing up and getting older, so please bear with me.
I hope things are going well on your end. I do look forward to telling you more stories in the coming months. Things seem to be looking up! Manila's down to Level 1 Alert, the kids are able to go out and see the sun and the skies, I just saw the auditions call for Ms. Saigon, Guam —  and although my kids aren't auditioning for it, just seeing the theatre industry beginning to rise up gives me hope that life will soon be back to normal, hooray!
Cheers to this new life and normal coming our way!
Much love from May of Fully Housewifed
————————————————————————————
"You will seek me and find me, when you seek me with all your heart." Jeremiah 29:13.
"For if they fall, one will lift up his fellow. But woe to him who is alone when he falls and has not another to lift him up!" Ecclesiastes 4:10.

"Behold, I am doing a new thing; now it springs forth, do you not perceive it? I will make a way in the wilderness and rivers in the desert" Isaiah 43:19.