Money Matters: Plan your retirement!
I look forward to our retirement. I'm not in a rush, of course, but I look forward to it because it'll be just me and my husband once again. Once in a while we look back at the days when it was just the two of us and sigh at the memories.
Not that we don't like having children, they are the best thing that ever happened to us and our constant reminder of God's faithfulness to us and our family.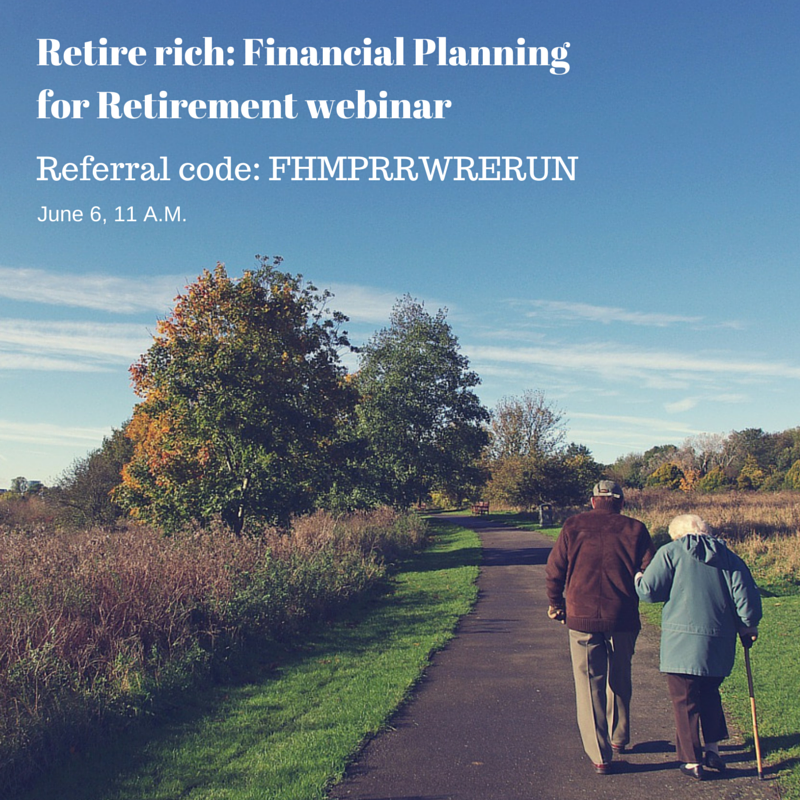 But I also know that they will grow up and lead their own lives someday, and we are doing everything that we can to help them have stable lives, including in the area of finances.
When that day comes, Jay and I don't want to be a burden to them. We don't want them to worry about our finances, we want them to focus on loving their wives, providing for their own families, leading them, raising their children and doing what God has called them to do.
Jay and I learned about managing our finances a little late. But just a few days ago, I came across a retirement plan for people in their mid-40's and up and that gave me hope.
There is hope!
Which is why I think this webinar, Retire Rich: Financial Planning for Retirement Webinar (Re-run), is a good investment.
Too many times we dream about how we want our future to be, but seldom do we take steps towards those dreams.
As they say, some people dream it, others do it. Which one are you? I sure heck want to be one of the latter.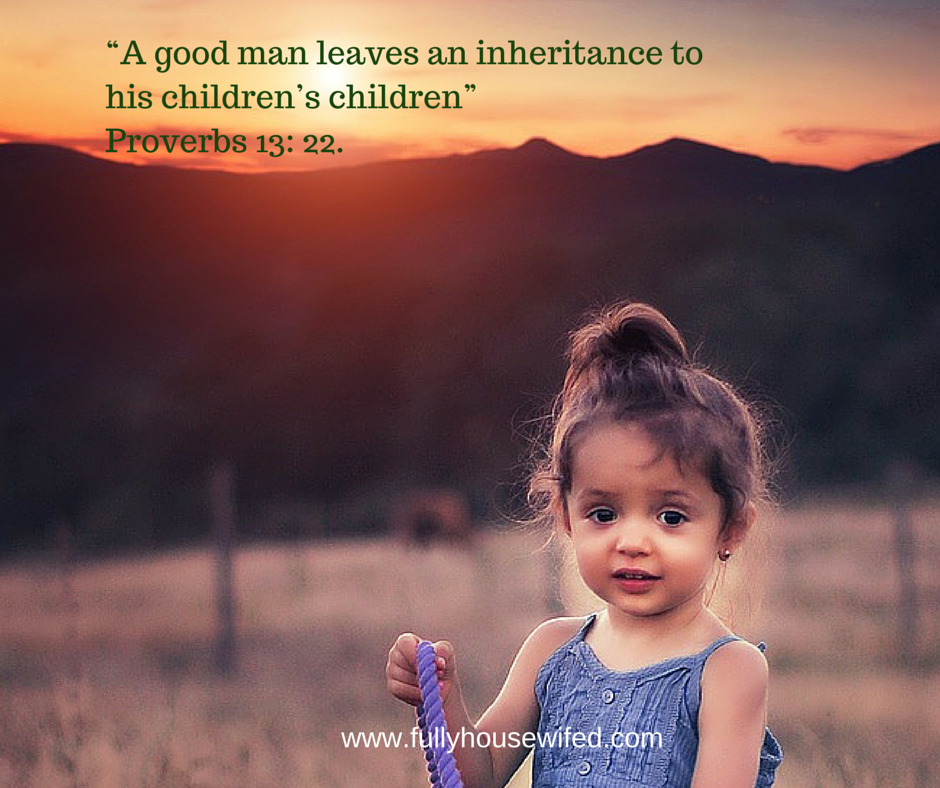 No need to leave the comforts of your home!
The best part about this webinar is that it's a webinar! You don't have to leave your home to go to the venue. All you need to do is register and you get access to the livestreaming of the event!
You can sign up wherever you are in the world!
Plus, you will also get a video copy of the event once it's done, so you can review what you've learned and pick up on the ones you may have missed.
You also get copies of the slides and the Q & A and you get to receive financial planning Excel worksheets, bonus reading materials and references to get you started with your own retirement plan.
If you miss the actual event, you will receive everything and play the video at your convenient time.
What will you gain from the webinar?
It's one thing to want to plan your retirement and another to know how to do it. Retire Rich: Financial Planning for Retirement webinar will cover the hows – how to plan for your retirement, how to build strong financial foundation, how to define proper retirement goals and how to create your investment portfolio for retirement.
This is basically for everyone, not just for couples like us who do not want to wear out our kids in the future. If you're an Overseas Filipino Worker who want to be with your family sooner, this webinar will teach you how to be able to do that.
And if you're a young professional, I'm telling you, young people, plan now while you're young.
Because if you find yourself in the same boat as us — planning our retirement alongside raising a young family, it's still possible but it's a whole lot harder.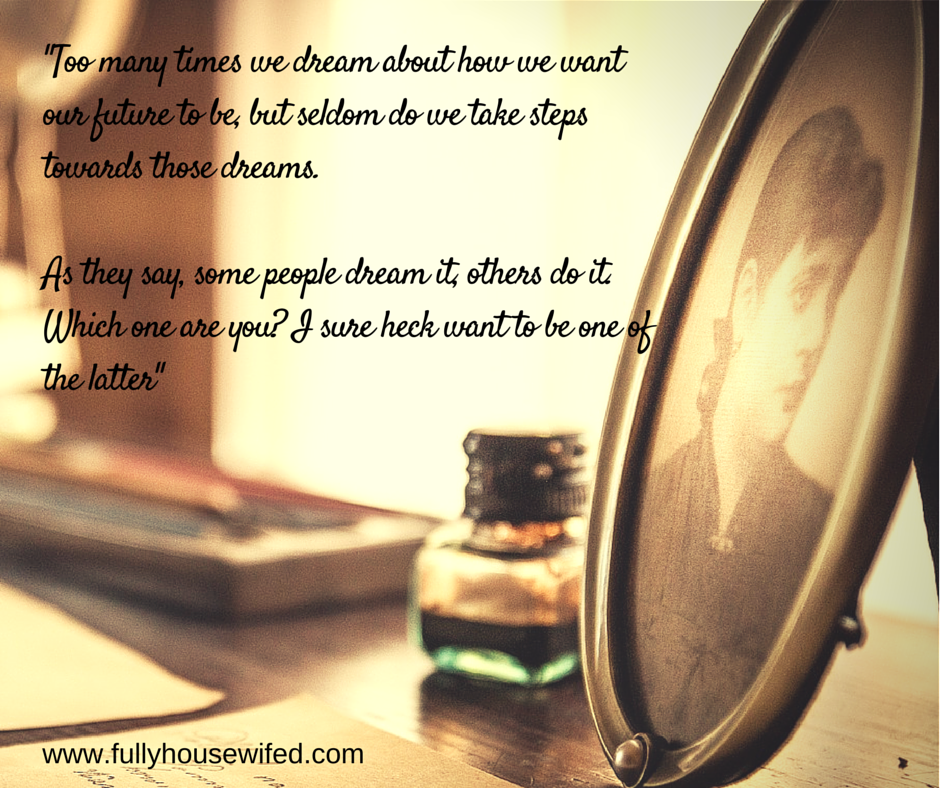 Who's speaking?
Fitz Villafuerte, author of Ready to be Rich Guide to Investing and registered financial planner will be speaking at this webinar.
He's very much considered an authority in this area of finances, you can look him up online to read his blogs and watch his many TV guestings and talks on YouTube.
ANC's Edric Mendoza will be your host.
Interested? Here are the details for registration:
Retire Rich: Financial Planning for Retirement Webinar
Referral code: FHMPRRWRERUN
Event date: June 6, 2015
Time of event: 11:00 A.M. – 1:00 P.M.
Learning fee: Php 1,500
If you get stumped while registering, don't worry, Manila Workshops is providing you with online support. You can email Janice Sabitsana at [email protected] or contact her through cellphone number 0925-562-4526.
Fully Housewifed has signed up to be an affiliate marketer for Manila Workshops. I earn a small percentage from signups that use my referral code. But at the end of the day, it's all about the learning. I only inform my readers of workshops that I strongly believe are worth investing in.

_________________________________________________
"A little sleep, a little slumber, a little folding of the hands to rest, and poverty will come upon you like a robber, and want like an armed man" Proverbs 24:34.
"A good man leaves an inheritance to his children's children" Proverbs 13: 22.
"A slack hand causes poverty, but the hand of the diligent makes rich" Proverbs 10:4.
"You shall remember the Lord your God, for it is he who gives you power to get wealth" Deuteronomy 8:8.