Doña Elena Al Dente Pasta Month 2016, or I would say, pasta appreciation month, was held at Mercato in BGC last October 15. If you haven't been to Mercato, it's a popular weekend outdoor food place. Something like a food bazaar. We sometimes walk over there to buy barbecue and other grilled stuff.
I wanted to check out the participants' pasta dishes in the Ultimate Pasta Challenge to see if there's a new recipe I can try to recreate at home. Not that I'm bored or anything with the pasta dishes I know, but it's nice to cook something new once in a while.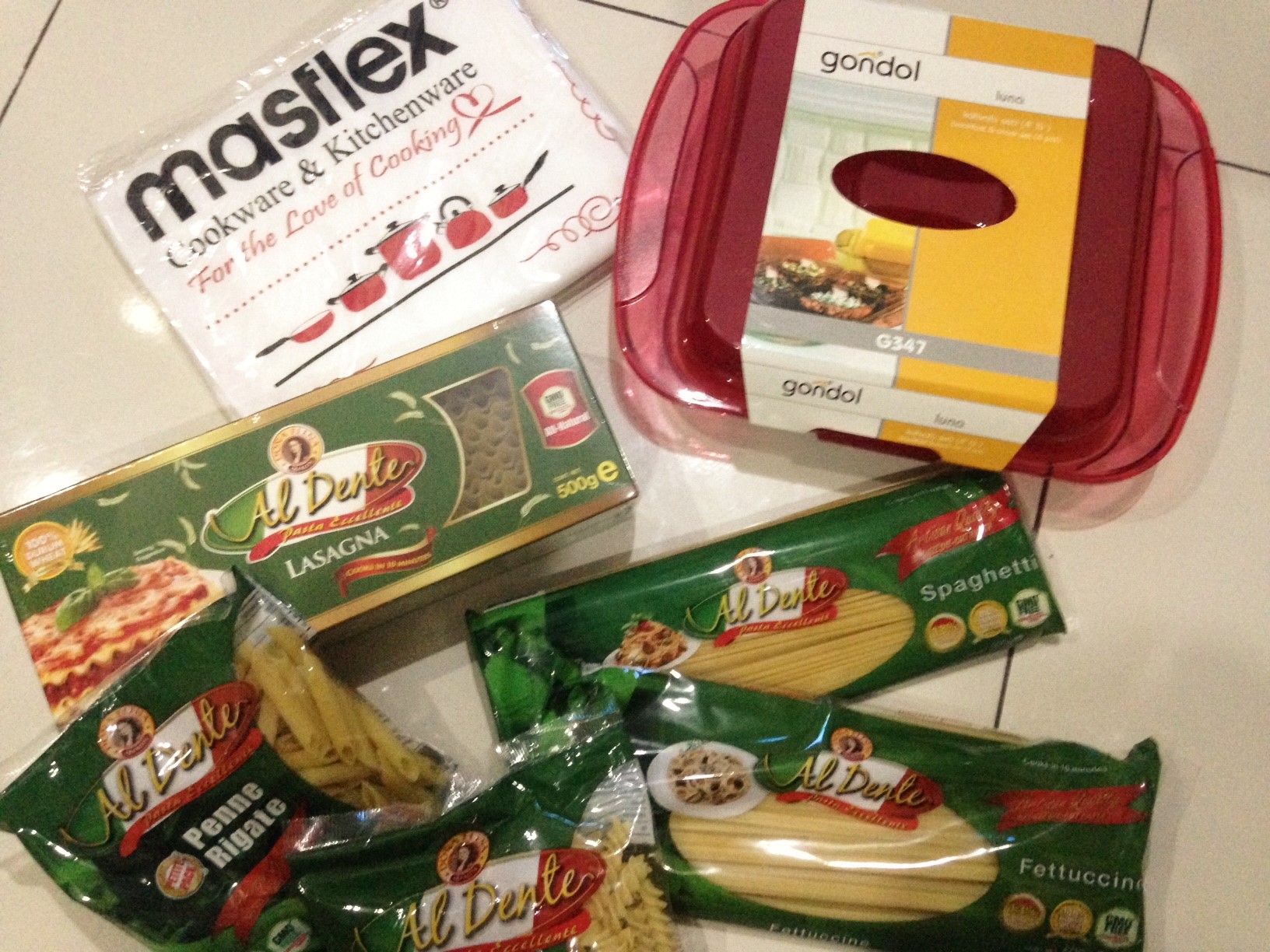 (READ: Donna's lasagna featuring Dona Elena's Al Dente Lasagna)
Passport to eat
I was handed a "passport" that gave me pretty much the license to try the participants' dishes. The passport also had vote stubs attached to them so we can put them in the jars of the ones we're voting for.
There were 8 dishes that made it to the finals, I only got to try four – Raclette Truffle Fetuccine by Raclette Cheese Scraper, Salted Egg pasta by Pastry Shack, Creamy Sisig pasta by Chef Bab's & More and Creamy Fetuccine by Kusina ni Cha, none of which bagged the prizes.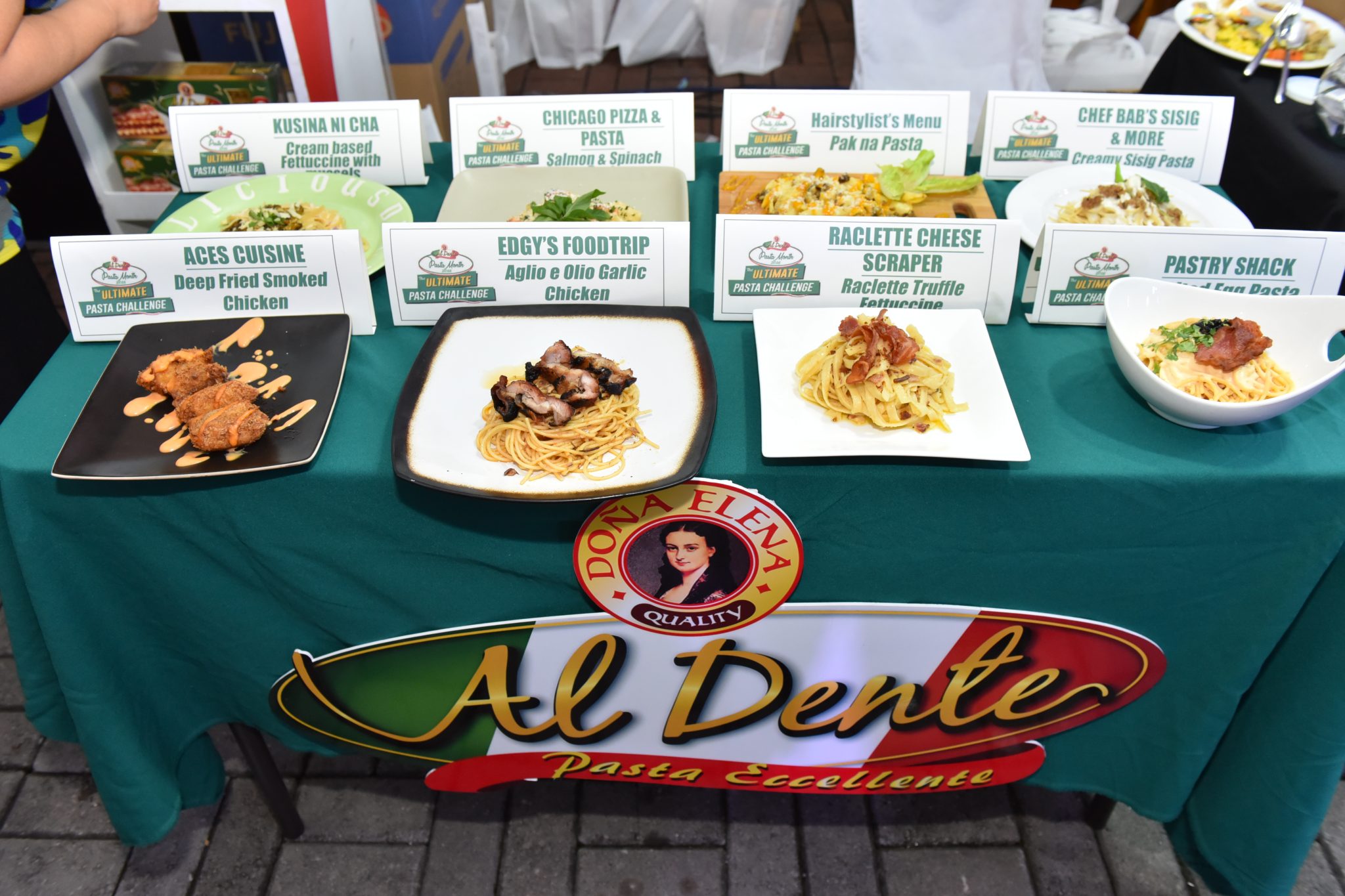 According to the other mom bloggers who stayed until the announcement of winners, the grand winner was Deep Fried Smoked Chicken pasta by Aces Cuisine, followed by Salmon and Spinach fetuccine by Chicago Pizza & Pasta and Pak na Pasta by Hairstylist's Menu.
(READ: Spicy tuyo pasta recipe)
I could've voted for the Salted Egg one since I love dried tomatoes, but in the end, I chose the Sisig one because it tasted just right for me.
Art Pasta
The Ultimate Pasta Challenge wasn't the only competition that evening. There was also a pasta art competition wherein the participants put together impressive European structures using  different Doña Elena pasta.
There was a colosseum, cathedrals, a gandola, a couple of masks, and a temple.
My kids would have loved looking at them up close, except that who knows what might happen to those art works if they came? If you're familiar with little boys' antics, you'll understand what I mean.
Anyway, I heard that the colosseum received the most votes. Drats! I wanted the gondola to win.
(READ: Recipe for Tuna, Mushrooms and Capers pasta)
The rest of the evening
I spent the rest of the evening visiting sponsors' booths such as that of Masflex, Tecnogas, Fujidenzo, Whirlpool, May Sparkling, Franzia, Don Lucio Wines, and UP Piccola Italia.
I got to sip Franzia red wine. I could have asked for more but my hubby and kids were waiting for me at McDonald's across the street, so I behaved, hihi!
I wish I had the opportunity to mingle more but the place was crowded, it was a bit hard to weave through the people to say "hi" to other bloggers.
I did get to chat with a couple of moms from Mommy Bloggers Philippines and sat beside a lady who won a ticket to the event.
Anyway, here's a video I took during the event:
I didn't go home empty-handed. We were sent home with a bag of pasta packs that I included in our menu this week, and lucky me won a Gondol breakfast set in the raffle, yahoo!
Doña Elena is one of the local brands we trust. Their products are affordable without sacrificing quality. You can always find Doña Elena Penne Rigate and lasagna pasta on our shelf. And just so you know, we also always get their olive oil.
Doña Elena pasta is the only artisan-made pasta in the Philippines. They are made with 100% durum wheat semolina, Doña Elena Al Dente Pasta is crafted with bronze dies which leave rough ridges on the pasta, helping sauces cling better thus making it more flavorful. It is available in five variants – Fusilli, Spaghetti, Fettuccine, Penne Rigate, and Lasagna.
Doña Elena products are exclusively distributed by Fly Ace Corporation.
Special thanks to Reynaldo Rubio and Doña Elena Al Dente Pasta and Fly Ace Corporation.