Do you have a go-to dish you depend on when you've got absolutely no time to prepare for guests coming over? I do.  I call it Tuna, Mushrooms and Capers Pasta dish, but that's just me, haha! It's got many names to many people.
It's actually a dish that got around our Alabang church, almost all the wives I knew then can serve it. It took me a while to find out who introduced it. And not surprisingly, I found out that it was my friend Miel, whose couple of recipes I shared here in my previous posts.
(Read: Low Sodium Beef Strips salad)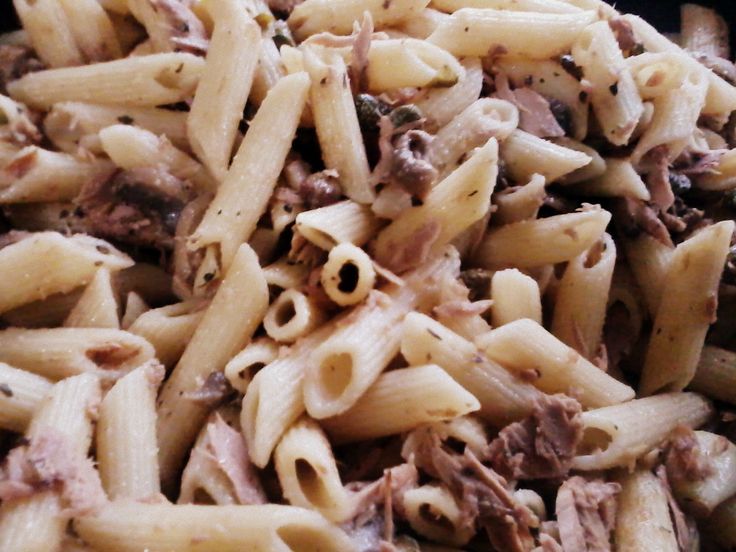 Anyway, I love this because it's not only easy to prepare, but it's also not too shabby to serve.
Ingredients:
200 grams Penne Pasta (any brand)
2 regular cans of Tuna in vegetable oil (drain the oil before using)
2 cloves of Garlic, crushed
1 small can of JOLLY mushrooms stems and pieces (I don't remember buying any other brand!)
1 small jar of green capers (trust me, this adds an interesting taste to your dish)
1-2 spoons of Olive oil
1 pack of Herb & Garlic pasta mix (you'll find this along the spice aisles in supermarkets)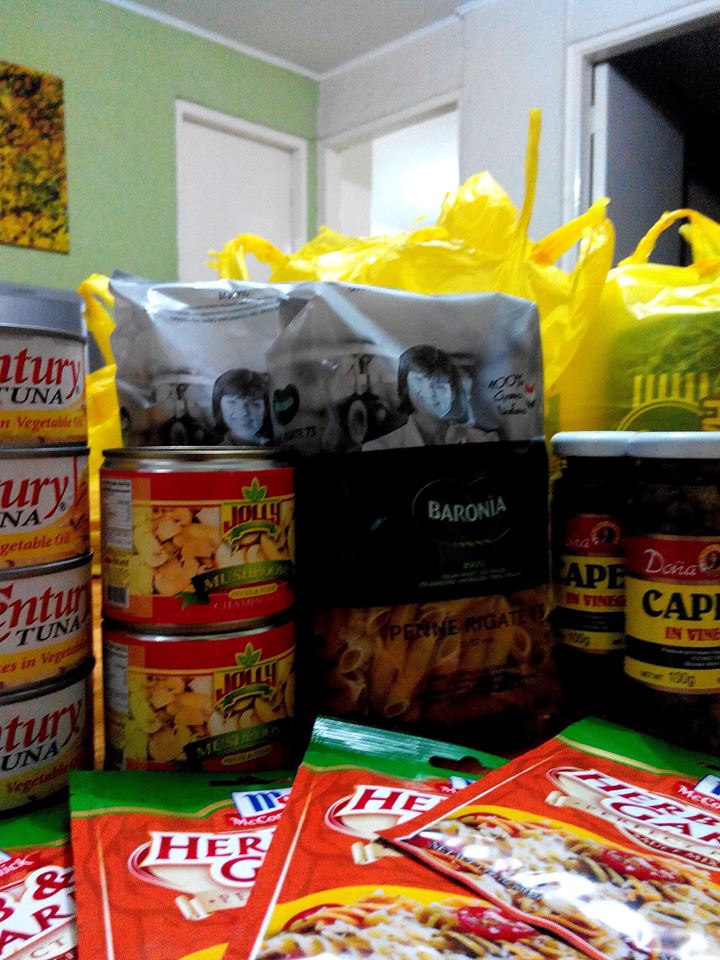 How to prepare:
1. Cook the penne pasta as instructed on the pack. Set aside.
2. In a large pan, heat the olive oil, then saute garlic.
3. Once the garlic is slightly brown, add in all of the tuna and mix.
4. Add in the Jolly mushrooms pieces and stems and mix.
5. Add in the Herb & Garlic pasta mix, then mix.
6. Add in the cooked penne pasta and mix.
7. Serve!
See? Super easy! Oh, any type of pasta will do, I just prefer using penne for this because penne does not easily overcook, so they don't appear nor taste rushed at all.
OMG, I remember serving the most embarrassing spaghetti dish to a friend who came to visit with her daughter. I will not allow that to happen ever again!
By the way, do you know that canned tuna is one canned product that's actually recommended by the health conscious? That's why I love this dish….that and because it's a good excuse for mushrooms. As I've probably mentioned before, I'm a huge mushroom eater!
Anyway, you go try this pasta dish. Don't forget to post your pic on Facebook and tag @Fully Housewifed while at it.
Enjoy your meal!