Easy Recipes: Donna's lasagna featuring Dona Elena's Al Dente Lasagna
Filipinos like having a lot of food choices before them, that's why food courts (a wing usually found in malls where there are a lot of food stalls to choose from) and buffets are very popular around here. However, my appetite doesn't work well with such.
For some strange reason, when you serve me buffets, I end up losing my appetite and barely able to eat anything. Seriously.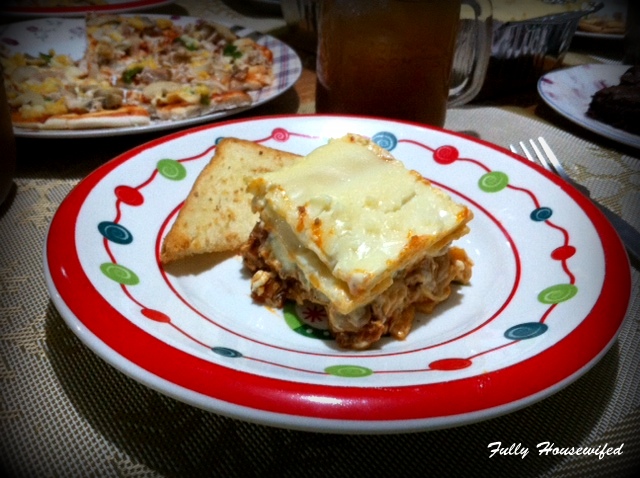 I'm a minimalist by nature. I realise that that part of my personality manifests in the way I handle our household and our meals. Meals like the one I served my hubby and kids for New Year's eve.
A Pizza n' Pasta New Year's eve
We decided on semi-homemade pizza ("semi" because I didn't make the dough from scratch) and pasta for our New Year's eve dinner. It's a common food combination and the kids would eat it for sure.
It was also fairly simple to prepare, considering that lasagna was the only one that I needed to work on.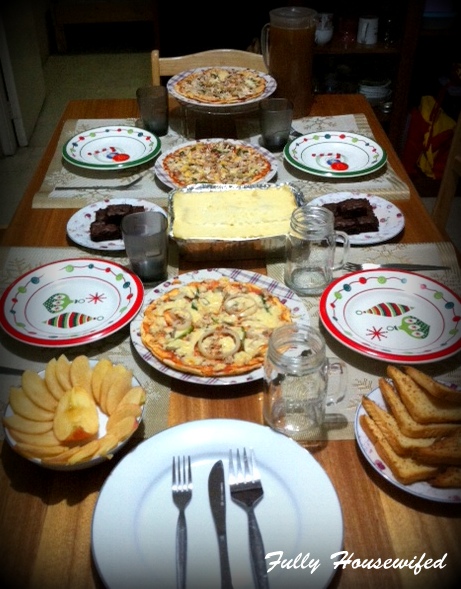 Lasagna, courtesy of Donna
If you visit my blog for the recipes I share, you would've most likely run across my friend Donna's name whose tuyo pasta I featured, as well.
Donna cooks a mean chicken lasagna and is an innovative home cook, so when I needed help in cooking lasagna for my hubby, she was the first person I thought of.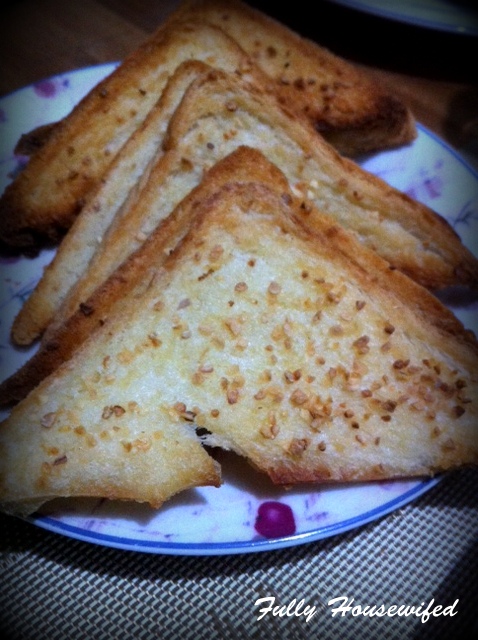 I happen to have taken home a box of Dona Elena Al Dente Lasagna pasta by Fly Ace corporation, along with other grocery items from the MBP Winter Wonderland party, and my husband had been pleading for me to bake him lasagna since.
Problem was, I didn't know how to make one, but I wanted to grant his request, so I messaged Donna to help me out. Unlike other pasta dishes, lasagna looked a bit more complicated to make, and watching videos and searching for recipes online made me more nervous.
Donna, however, gave me a very simple, easier-to-cook lasagna recipe which gave me enough confidence to push through with the plan.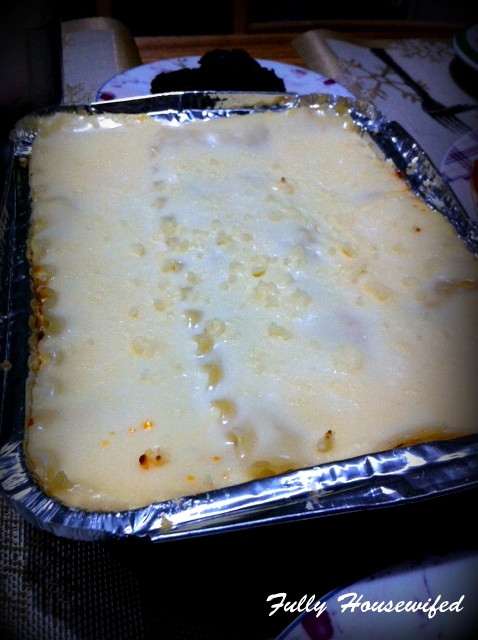 My lasagna was a success and the hubby was happy. And, with Donna's permission, I'm very happy to share with you the recipe here. Let's get started:
Lasagna for beginners recipe
Ingredients:
Dona Elena Al Dente Lasagna (cook according to instructions on the package)
1-2 regular sized Quickmelt cheese, grated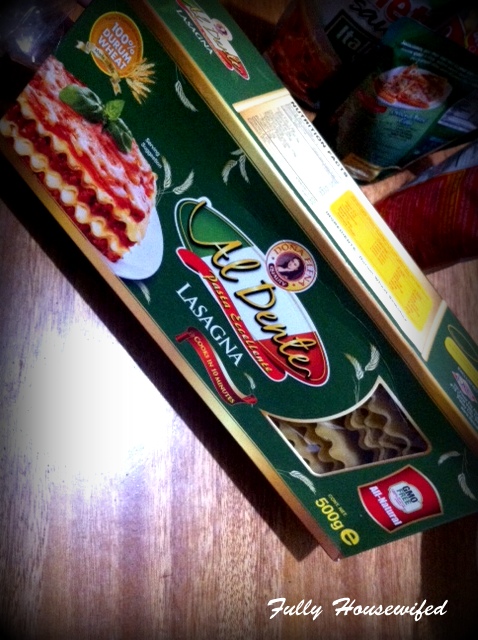 Ingredients for the beef filling:
1 kg lean ground beef
1 regular sized onion, chopped
4 large cloves of garlic, minced
1 regular pack Italian pasta sauce
2 small pouches of tomato paste
1 big can Jolly pieces and stems mushrooms
salt and pepper
pasta seasoning (Optional. I used Carmencita's Tuscany sensation, which claims all-natural ingredients)
Ingredients for the white sauce:
1/4C butter (half of a stick of butter)
1 TBSP of All purpose flour (but be ready to add a bit more for consistency)
2 packs of All purpose cream
salt and pepper
How to cook the beef:
1. Heat the pan with oil.
2. Saute garlic and onions together until color slightly changes.
3. Add the beef in, mix until cooked.
4. Pour in the Italian pasta sauce and the tomato paste.
5. Add the mushrooms.
6. Add salt, pepper, and seasoning to taste.
7. Let the beef simmer in low fire, mix occasionally to avoid having the beef stick to the bottom.
8. Set aside when cooked.
In other words, cook the beef as you would cook beef for your spaghetti.
Preparing the White sauce:
1. Melt butter in a small pot over low fire.
2. Add in the flour little by little while continuously stirring, so lumps will not form. (You may add more flour to achieve the right consistency)
3. Add in the cream, stirring continuously.
4. Add in salt and pepper to taste.
Preparing for baking:
I used a 255x190x70mm aluminum container to bake the lasagna in.
1. Spread a thin layer of beef filling at the bottom of the container.
2. Lay the cooked pasta sheets on top of the beef.
3. Spread another layer of beef over the pasta sheets.
4. Spread a thin layer of the white sauce over the beef.
5. Add another layer of pasta sheets and continue the process 3x — beef, white sauce, pasta sheets, until you have three layers of each.
6. Top with grated quick melt cheese.
7. Cover with foil and bake in 400 F preheated oven for 10 minutes.
8. Remove foil and bake for another 10 minutes.
9. Serve!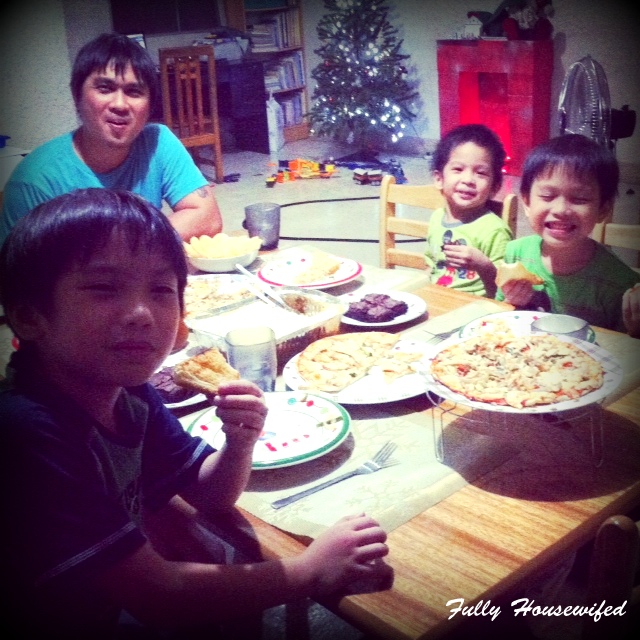 I hope you enjoy your lasagna as much as my husband enjoyed ours. Have a blessed 2015 everyone and see you soon in this housewife's new home!