Press Release: Bubble Man dishwashing liquid and my (not-so) sensitive hands
I can't begin to tell you how glad I am to have been introduced to Bubble Man dishwashing liquid last year. It's the only dish washing liquid that doesn't make my hands dry, peel and itch. My hands aren't exactly a pretty sight because of my allergies.
I don't remember exactly how the allergies in my two fingers started, but I'm pretty sure it has something to do with the strong chemicals in the dish washing soap we used.
Mind you, I don't have delicate skin, I'm used to getting my hands dirty, but the chemicals in the dish washing soaps nowadays are just a bit tougher to handle. I'm not the only mom who's experiencing this!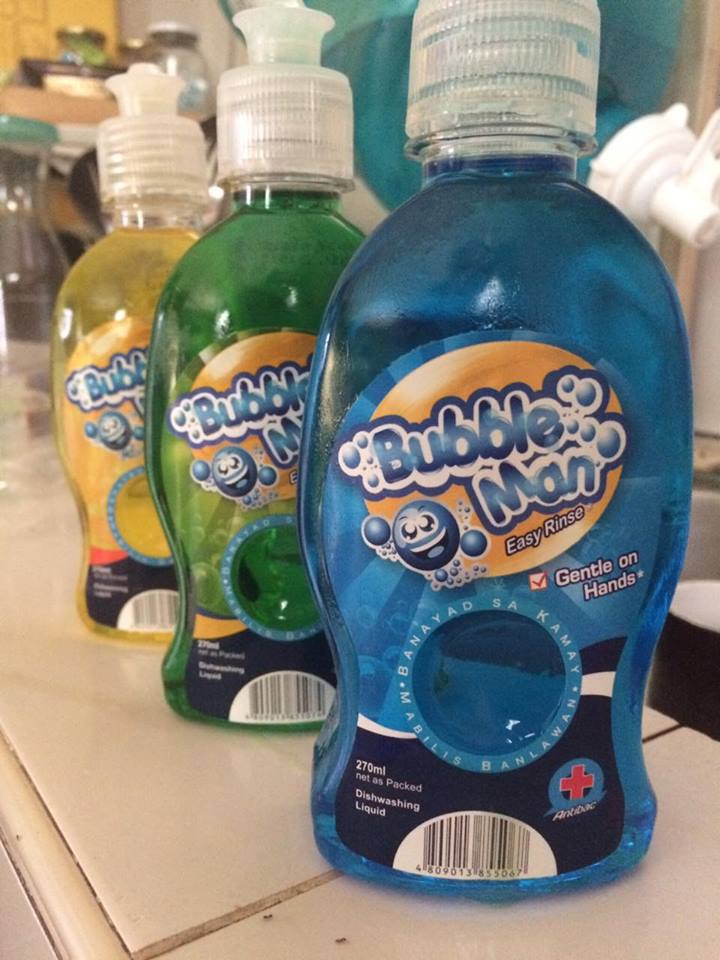 It's such a hassle! I have to apply coconut oil, sunflower oil or hand lotion on my hands because if I don't, the two affected fingers would appear dry, whitish and scaly. It's embarrassing at times, really.
(READ: Bubble Man Dishwashing Liquid)
My husband, Jay, tries his best to take my hands off the chores that include using dish washing soaps, but he can only do so much since he has to go to work everyday.
When I first received Bubble Man, I wasn't expecting anything much. I assumed it's just an imitation of the popular brand and would most likely pale in comparison to it.
But surprisingly, Bubble Man came through for me. Although I cannot say that it has allowed my fingers to heal completely, I can pretty much assure you that my fingers are so much better now than the last time I used another label.  I don't have to wait for my husband to come home to wash the plates because I can do them myself without worrying about whether my fingers will itch and crack.
(READ: Sticking to Bubble Man Dishwashing Liquid)
I've also recently been made aware that it can be used to clean the entire sink and kitchen counter. Bubble Man is very affordable so it's okay to use it to clean up the kitchen mess. It gives you quality result for a price that's easy on the budget. Plus it's easy to rinse and wash off.
I've shared about Bubble Man more than once because the product is really good and safe. I like organic, how about you? If you want to know more about Bubble Man, please visit their Facebook page.