When it comes to food, the ones I like best are usually created by chefs and patissieres I've met. Not that I'm being biased or anything because I do appreciate food created by people I don't know personally, but I've been such a lucky gal to actually  meet some of the quality ones.
I met Claudine of Claudine's Homemade Classics at a baking workshop in 2015 at what I refer to as my favorite kitchen in the South – Feed 5000. There were four of us in the class, two of whom were running cake businesses, Claudine being one of them, and I was one of the two baking enthusiasts.
(READ: 10 Baking tips and tricks you won't find in recipe books)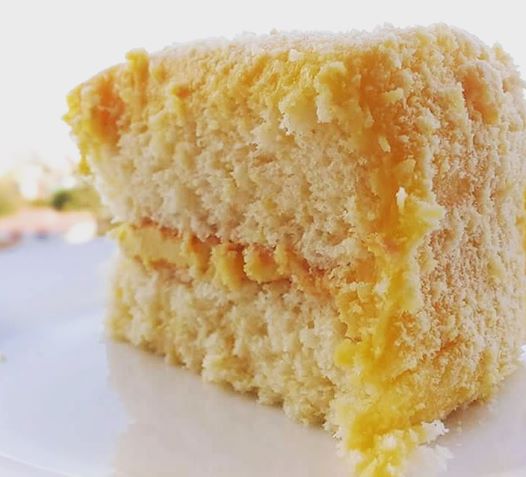 Observing Claudine during the class, I was aware of how meticulous she was with the measurements and the procedures. She took each step with fine accuracy. (Can you trace respect in my words?)
The waiting….
When she first launched her Yema cake, I knew I had to taste it! And this was just from the pictures alone. I've never had Yema cake before, seriously, and when I was chatting with Claudine about it, she was extremely surprised considering Yema cakes has become really popular over summer of last year. Unfortunately, our schedules (mine and Jay's) wouldn't allow us to pick up a cake from her shop then. How sad!
Let me make my long story short. We got to taste Claudine's luscious, melt-in-your-mouth Yema cake early this year and it was soooo worth the wait! I also ordered her version of Frozen Brazo and I'm telling you, it's to die for.
If you've been reading my blog for sometime, you probably have read me mention that I don't have a sweet tooth, so I'm not much into cakes. I do love Ice Cream though, but even that isn't something I take all the time. Only when my monthly period cravings call for it, haha! I mean that.
Yema Cake
You must know that the buttercream inside Claudine's Yema cake is an original recipe. She stumbled upon it while experimenting in her kitchen. From the time she introduced it, it has become her number one bestseller.
Claudine's Yema cake is a chiffon cake frosted with icing and sprinkled with our very own Queso de bola which I think balances the sweetness and flavor of this heavenly dessert.
Frozen Brazo
I have no idea how to describe Claudine's Frozen Brazo. All I can tell you is that it was gone in one sitting, hahaha!
The kids were telling me they wanted it for their birthdays and we're going to grant that wish for sure. I want it for their birthdays, too, hahaha!
Customise your Yema cake
Claudine's Homemade Classics offers a chocolate variation of the Yema cake. She also offers customisation in terms of design.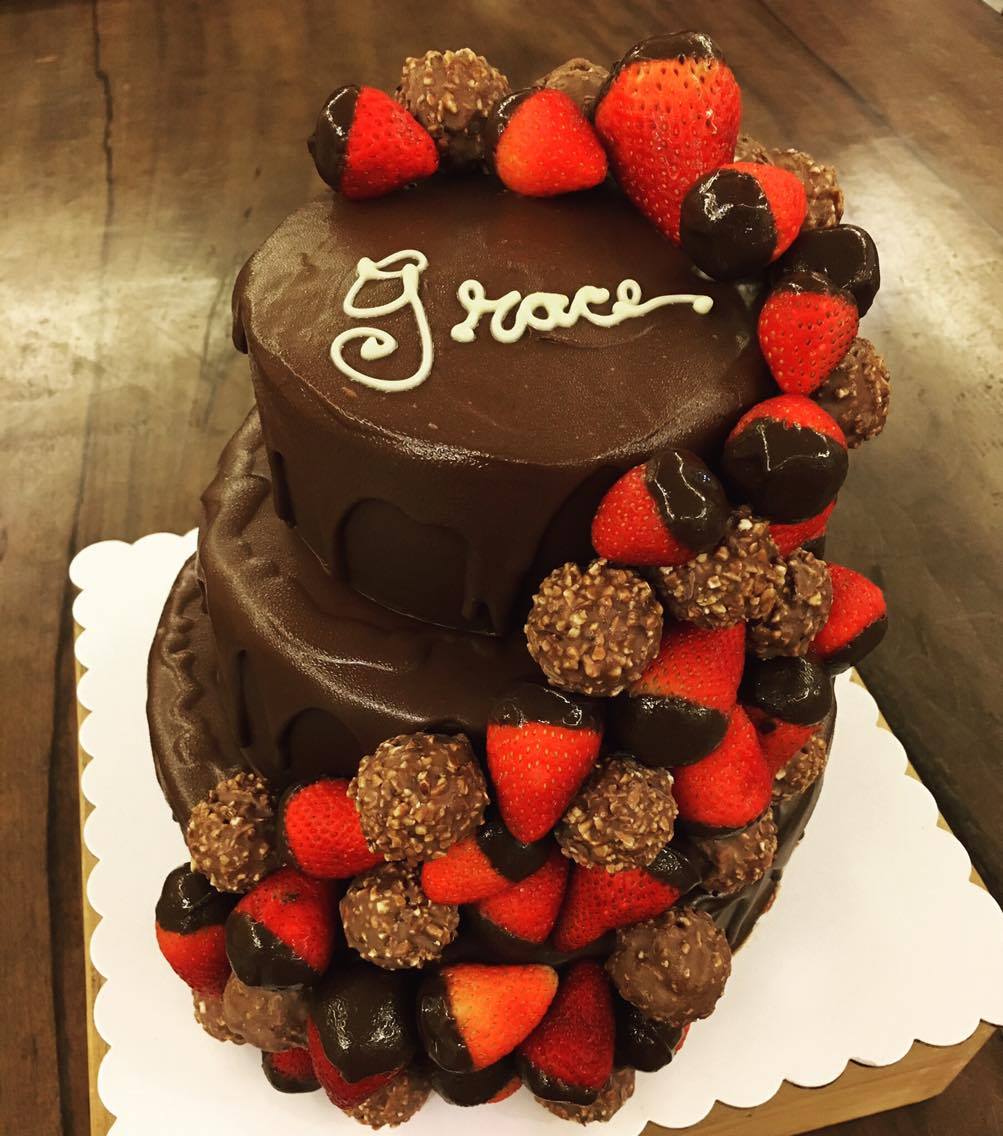 Do you need a cake for your anniversary dinner? How about for your niece's 18th birthday? For your renewal of vows? Enough with the usual cakes that already bore the taste buds off you and go for Claudine's Yema cake. Your guests will surely love it as much as you'll do.
Or you're a chocolate-lover, go for her Totally Chocolate Cake!
Claudine's Homemade Classics is a combination of mouthwatering goodness and class. Something you don't get in your cakes everyday.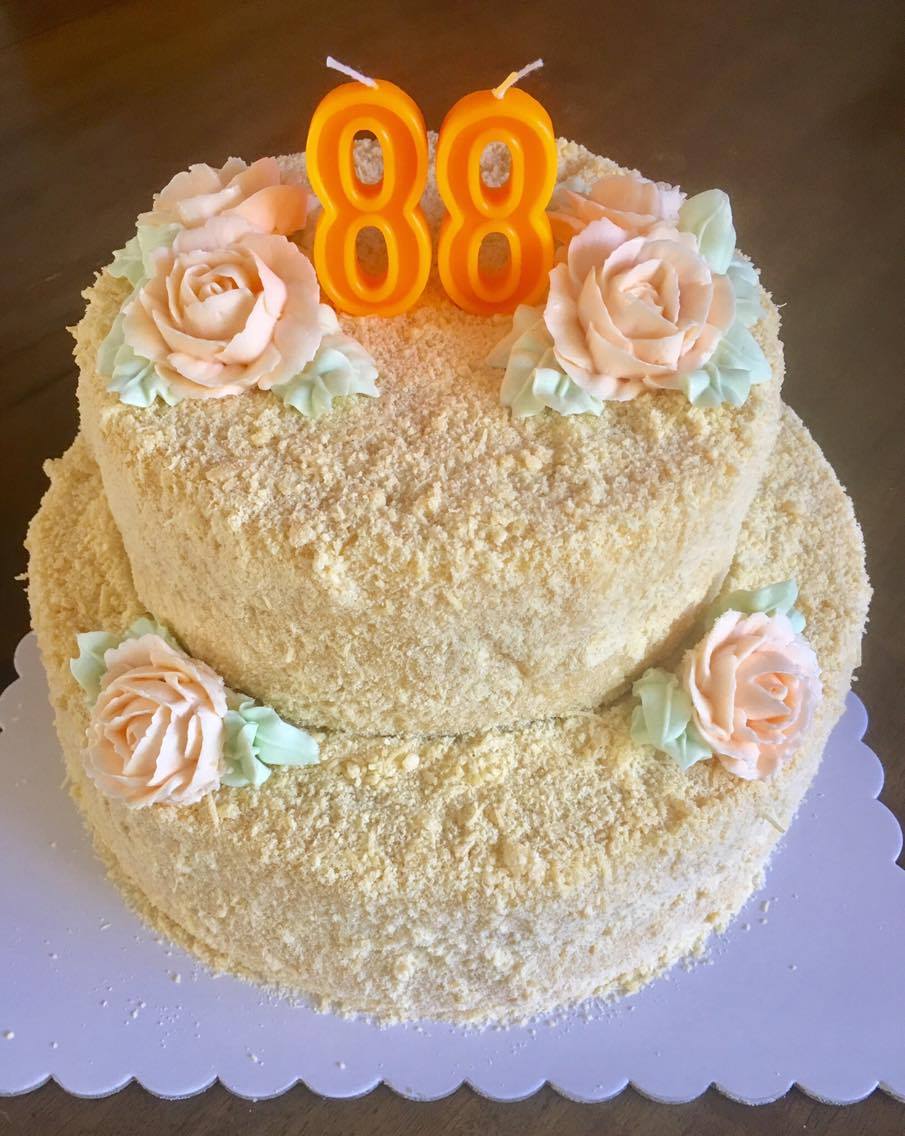 To know more about Claudine's Homemade Classics and Claudine's products, you may get in touch with them at the following:
Contact number: 0917 532 2300
Email address: [email protected]
Facebook page: @claudineshomemadeclassics