Christmas Traditions 2019: Family December Thanksgiving
Our target for December Thanksgiving is always December 1, but I think for the past two years, we've never really been successful at meeting the target date. Something's always coming up that delays our plans. It's a very important time for us to come together as a family to thank the LORD and show our appreciation to each other as a family, so we put careful thought to the preparation, making sure it's not rushed or forced, or ill-prepped.
What we've been doing the past years had been putting up and adorning the Christmas tree together, then we have a nice meal. After which, we give each one the opportunity to thank the Lord for the blessings each of us had received throughout the year.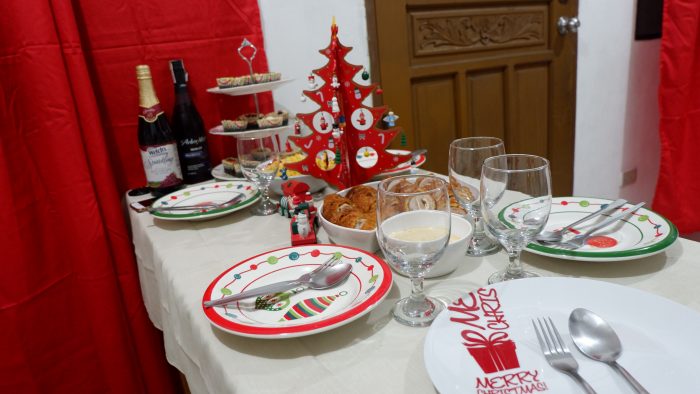 We try to be as specific as we can because we want to really reflect on God's faithfulness in our lives this year. For example, our youngest son, Judah, thanked God for Abot Tala, the self-directed high school that our eldest now goes to. They are excited about it because they look forward to being a part of it, themselves, when they turn 12. He's only 8, by the way, hahaha!
We do the same when we thank each other. When we started doing this, we realised how much it bonds us and reminds us of how grateful we are to be part of this family and to have each other in our lives. It's something that we want our children to remember – that siblings are blessings. This family is a blessing.
God is faithful.
At one point, our bunso got emotional as he was thanking God for family and telling us how much he loves being a part of our family. He broke down as he reached out to his dad to hug him and tell him that he's the best dad ever.
The Story of the Christmas Tree
We don't have a Christmas tree yet, and to be honest, I'm not sure we're still getting one for this season. My husband got rid of our old Christmas tree before he realised that a new one may not fit into our budget this season.
All good since we got this wooden Christmas tree last year and it still gave the kids a chance to put the ornaments up. They didn't seem to mind. They happily hung the little trinkets that came with the tree.
The tree stayed on the dinner table as we ate, adding to the festive vibe of our simple dinner setup.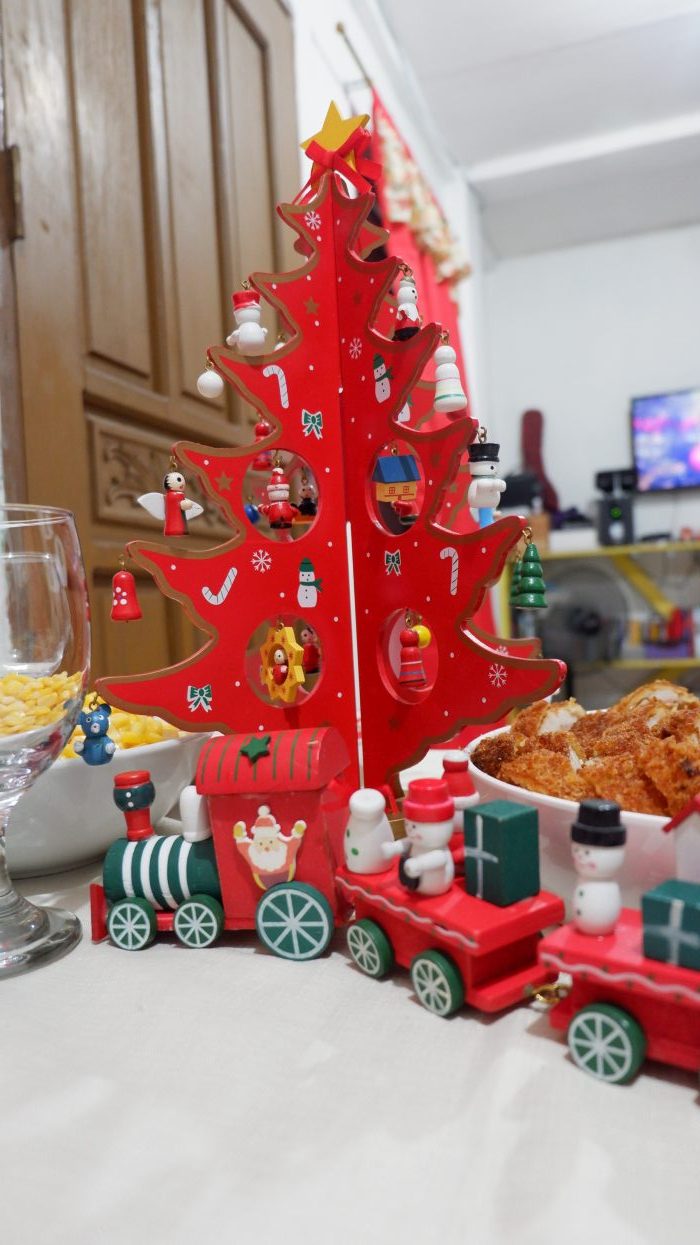 Simple Thanksgiving Menu
If you've seen my previous setups, you'll find that I'm not really fond of big menus that include so many viands and dishes. I keep it very, very simple. I just make sure that the food I serve is something our family will enjoy eating.
For this year's Thanksgiving, I ordered from two small business owners. We ordered Cordon Bleu from a young church mate, Racqui Arlante, and a box of Christmas-themed buttercream cupcakes from a fellow mum blogger and friend, Liz Aquino of Zaine & I.  
If you're interested to order these two, send me a message on Facebook and I'll hook you up with the sellers.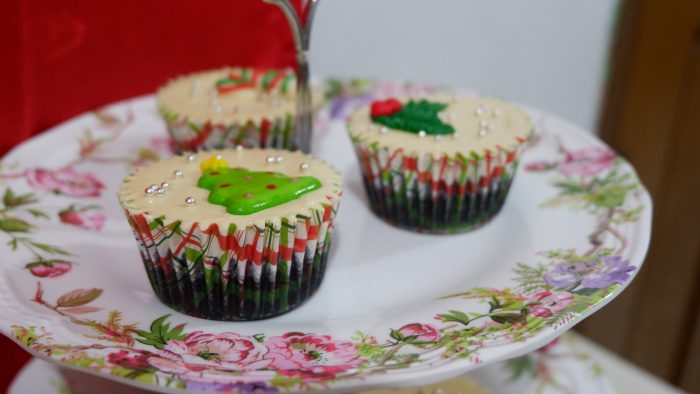 I also served a bowl of corn, but steamed rice anyway, which was a good idea because Pablo and Lukas wanted to eat rice with their Cordon Bleus.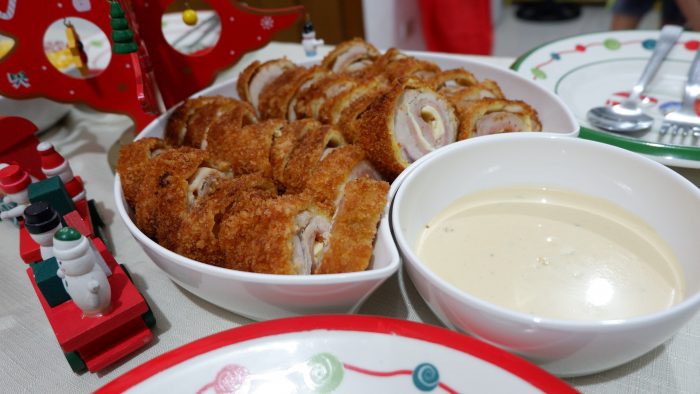 On our way home from their ballet rehearsals last Saturday, I asked the kids what they would like to do as a family this season aside from our end of the year trip out-of-town. My eldest's request is — food! He wants the same menu of cheese and sausages when Jay and I had our home date.  I just might do it, but probably serve some lettuce and soup, too.
I'm not sure how much "traditions" we're going to do this year. We do have the trip and I would still like to see the Lights show in Makati, and maybe bring peanut butter sandwiches again, like we used to.
Then we have the kids' ballet recital. We've gotten used to the kids having shows on December and we usually eat at Max's to celebrate their God-given talents.

This year, we have chosen to join very few parties and have decided to hold our Noche Buena here in our home with just our children. We also want to take advantage of the Christmas break to do things with our children, shoot some videos for their YouTube channels, listen to music and sing together, dance, play board games, watch Christmas shows over popcorn and if God permits, build a mock fireplace for the kids before the 25th.
But most of all, we want to take advantage of the hands-free Christmas break to refresh and reflect on God's Word and do devotions with the kids. We didn't get to do a lot of that during the year and we're parched.
It's also a time for healing.
Well, there you go! We just kicked off our Family Christmas Traditions for 2019. Will keep you updated here on the rest of our activities as a family. God bless you all!
"Let us come before him with thanksgiving and extol him with music and song. For the Lord is the great God, the great King above all gods." – Psalm 95:2-3