Calle Crisologo at Daytime
Among all the places we went to in Ilocos, the one Jay and I most looked forward to showing our children was Calle Crisologo in Vigan.
We've been to Vigan together twice in our youth, and in both times, we performed with our band at the city square, front lining for the then popular band True Faith at the annual San Miguel Oktoberfest.
Playing in Vigan with our band was one of our fondest memories — getting on the rented van right after our gig at Strumm's in Makati, and heading towards north with our bags and instruments; just a bunch of silly kids talking out loud, laughing and bantering with each other, and sometimes, trying to catch sleep on the road.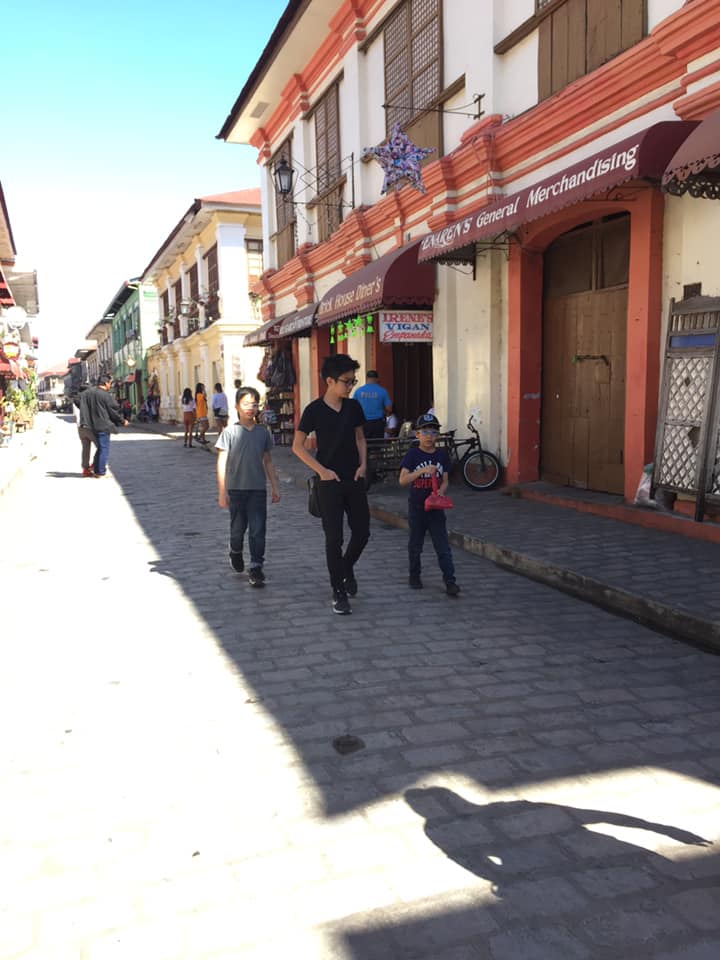 Since it's been years, we can't quite remember what hotel we were booked at, but I do remember walking the cobblestoned streets leading to the plaza and back, and having difficulty doing so in my 3-inch high shoes.
Vigan, most particularly Calle Crisologo, is now considered a UNESCO heritage site. In my knowledge, it used to be home to the society's principalia during the Spanish colonial times, and the oldest Spanish village in the Philippines.
During the few times our band toured, Jay and I weren't able to go around very often because we were always exhausted and would much rather sleep off the whole day in our rooms until it was time to prepare for the gigs.
But Vigan was special. Vigan was one of the last places we played at with all the original 7 of our band members together. It was that first seven that dreamed together and went through high water together.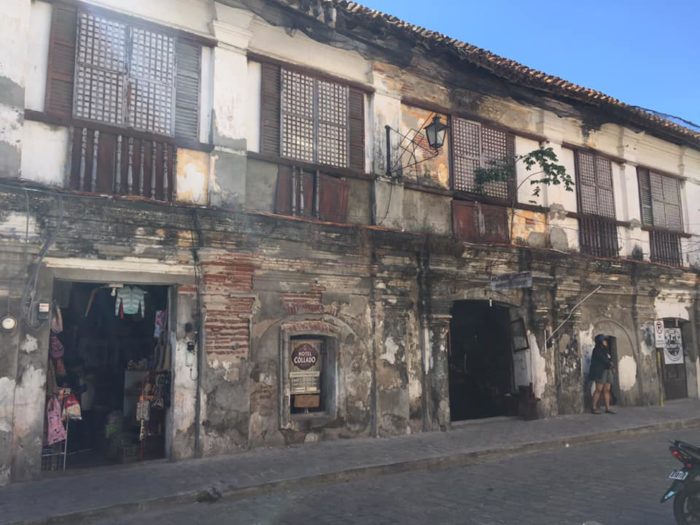 However, Vigan didn't quite live up to our memory when we got there. Perhaps because it was on January 1, we came at day time, and the festivities were over.
A friend of mine who checked into a hotel in Vigan recommended the Calesa tour which brought them to many good sites – including The Pagburnayan, where they got to try clay pot molding.
We didn't get to do that. It turns out that they took the hotel tour calesa, which was different from the ordinary calesa being rented out.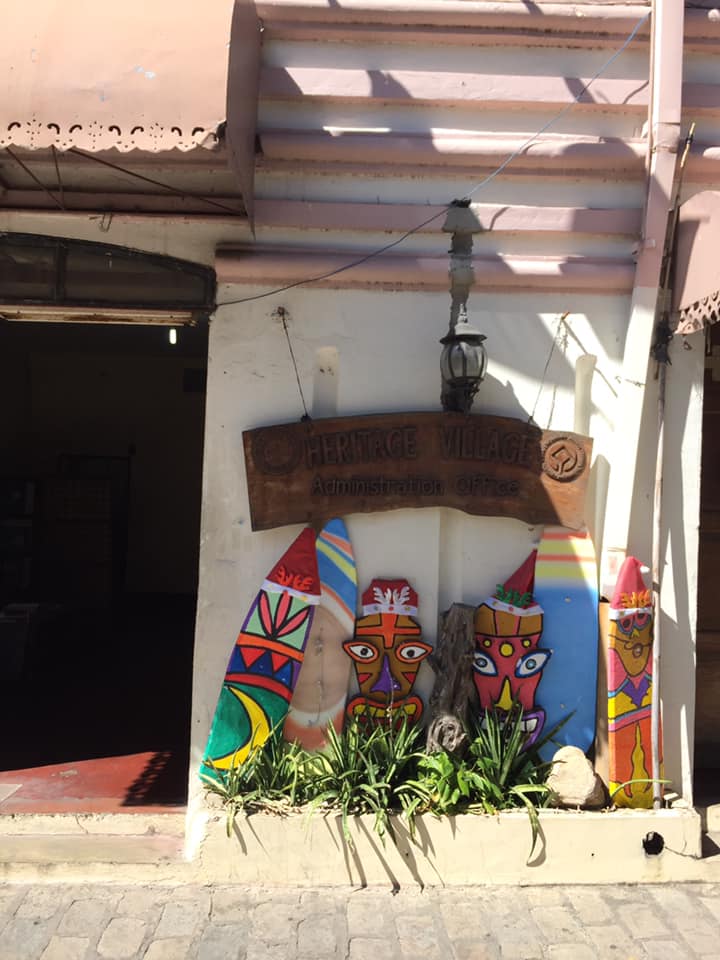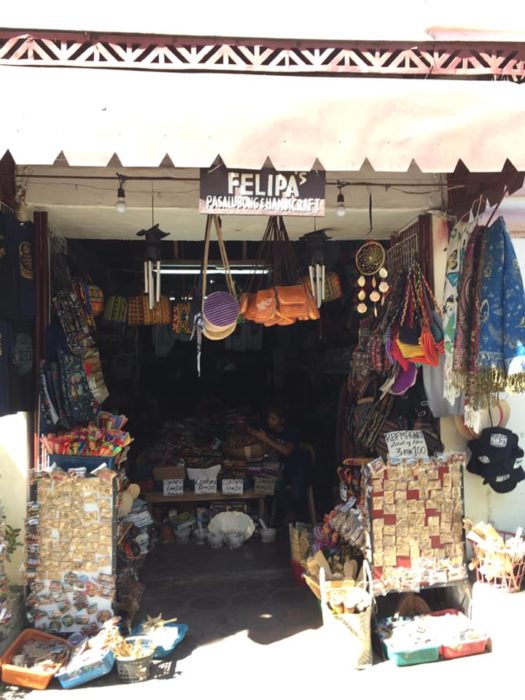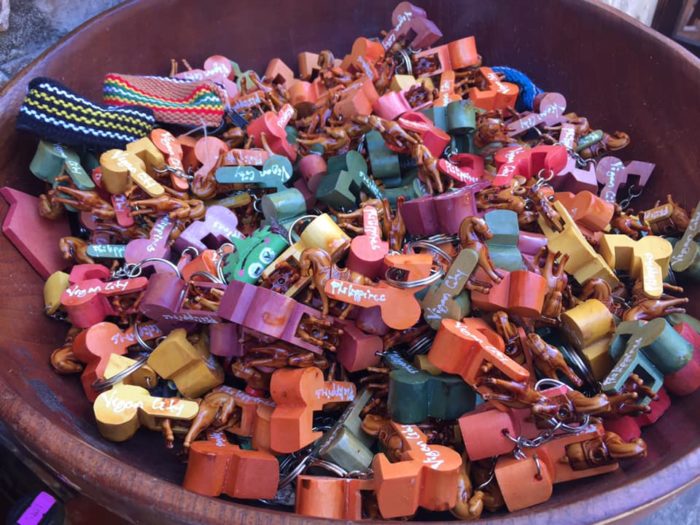 We took the Calesa in Burgos Plaza and all it did was bring us around the neighborhood that doesn't look any different from villages in Manila, until it went around the corner to bring us to Calle Crisologo.
Burgos museum was closed because it was a holiday, we weren't interested to go to food stores that sell Vigan Longganisa because we already got some from Carl Louie's, and the Calesa driver didn't have any more ideas on where to take us.
Calle Crisologo, to me, seemed like just one long strip. It's still beautiful in the morning, but there seemed so little to see.
(READ: Getting to know Ilocos in 3 Days)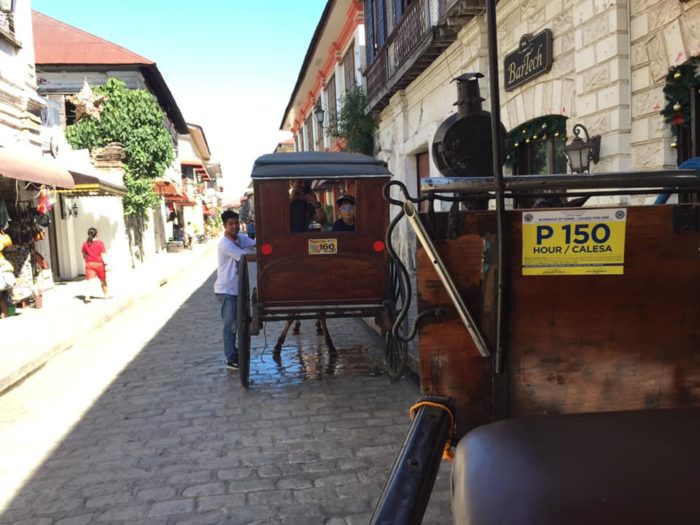 We did check out some of the shops and got Judah a cute wooden toy – the one where wooden chickens peck on the wood as you swing the hanging ball around.
Pablo wanted to get one of the tribal designed swords, but we didn't think it was safe to bring it home with us, considering how active all three boys can get. I mean, they sometimes accidentally hit each other's faces around here while playing pretend spar, I don't want to have to deal with anyone of them accidentally chopping off the head of his brother.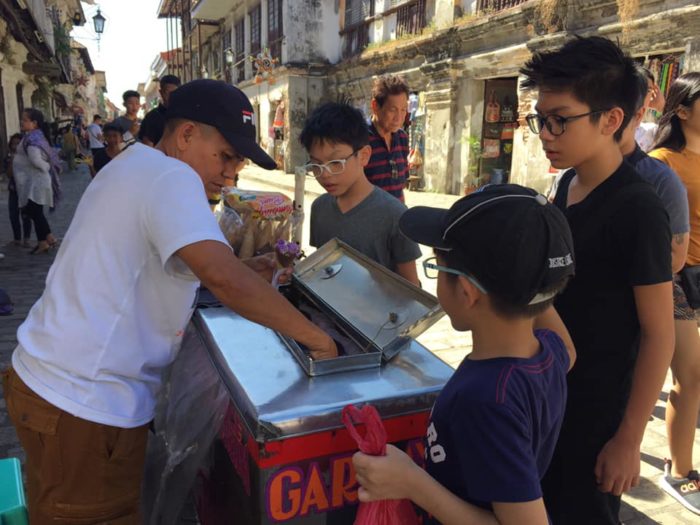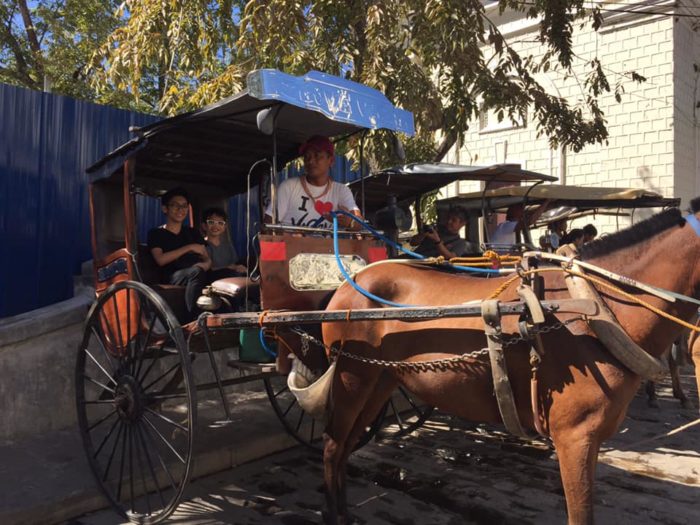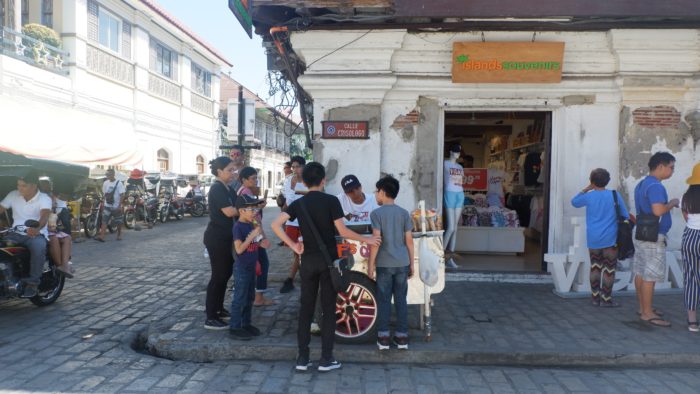 We got some local sorbetes and all agreed that the Avocado flavour was the best one.
Just a recap, we did see Bantay Bell Tower, which was our first stop on our first day, and we saw a healthy lion at the Baluarte zoo before we proceeded. The zoo wasn't much, really. If you're pressed for time, I'd say you take it off your itinerary.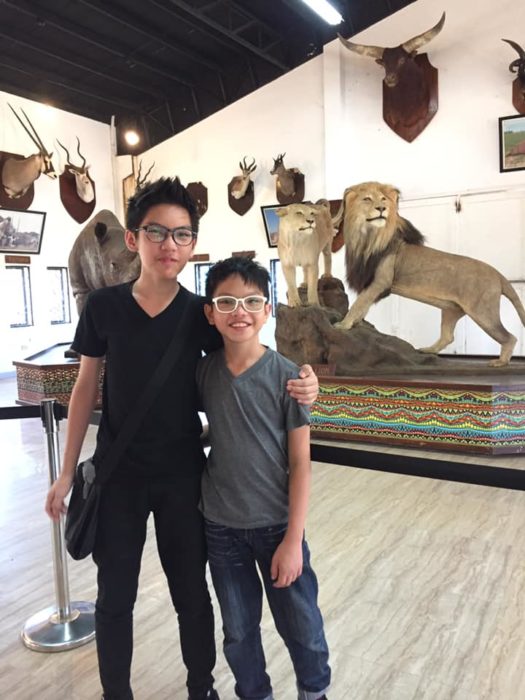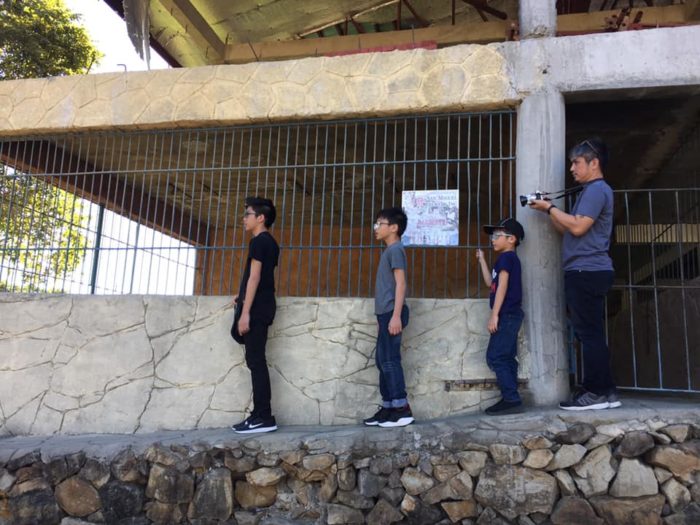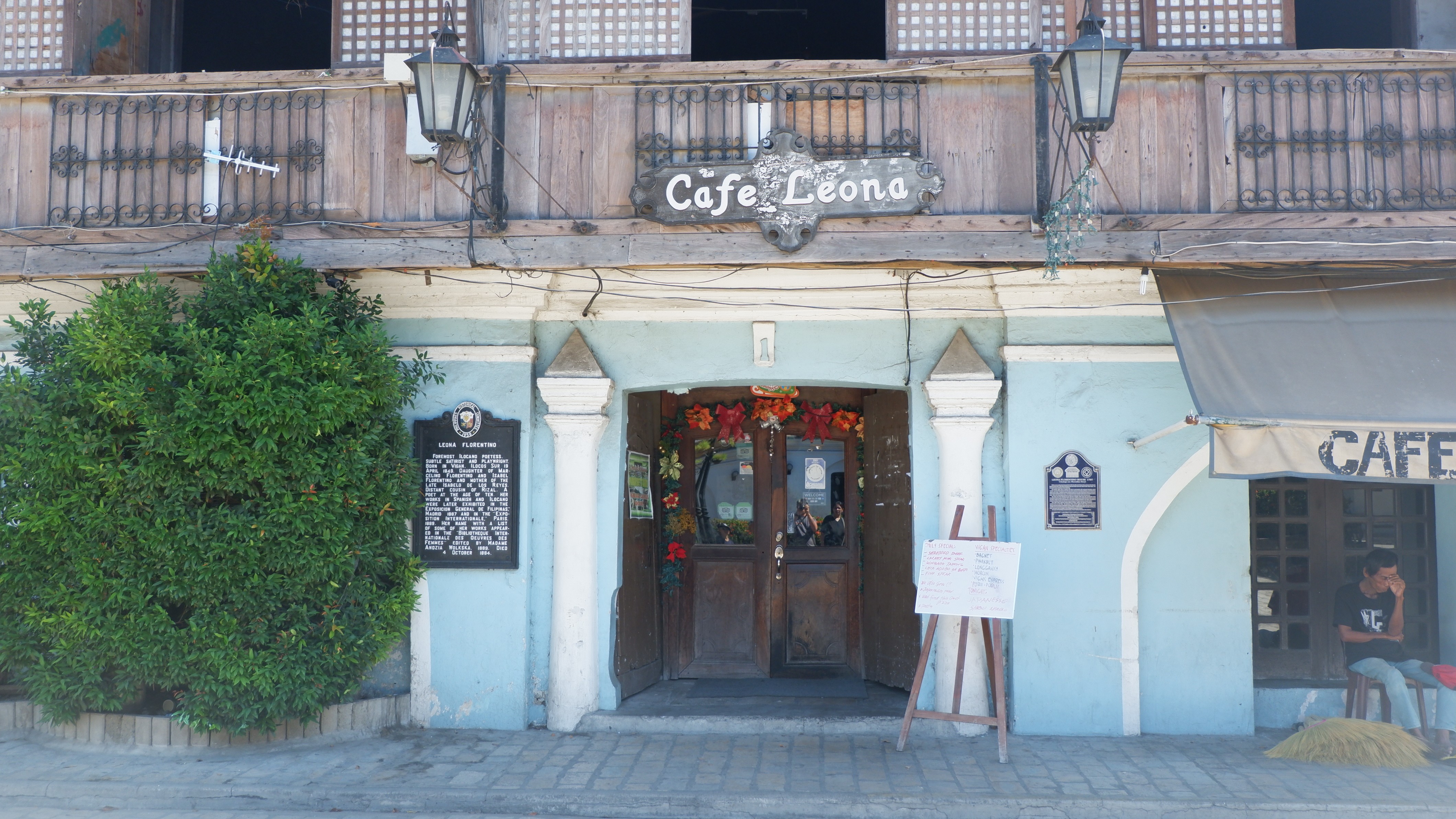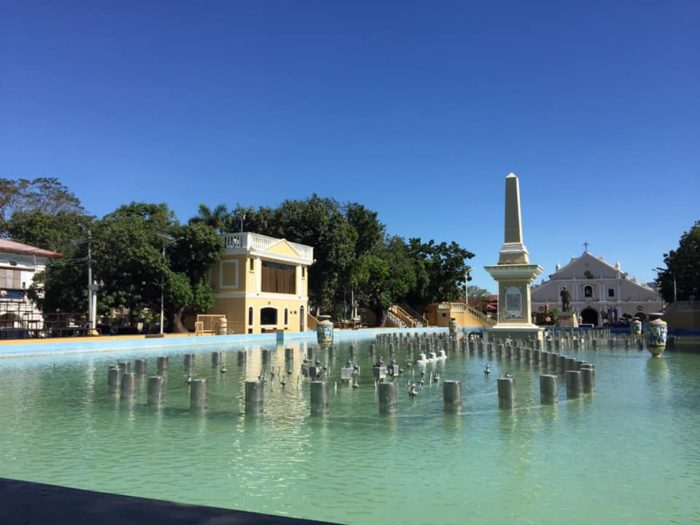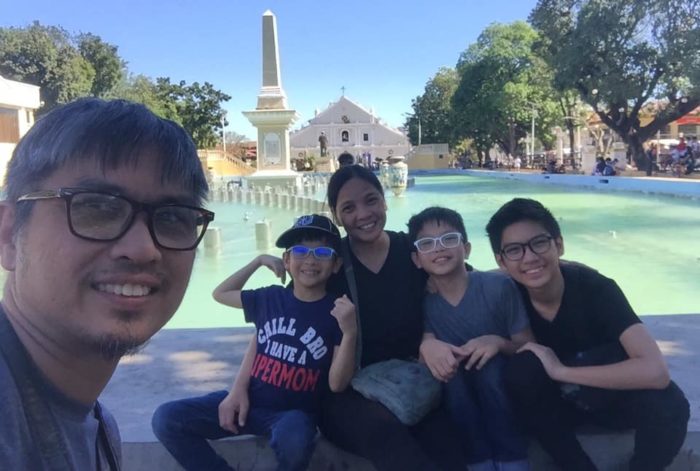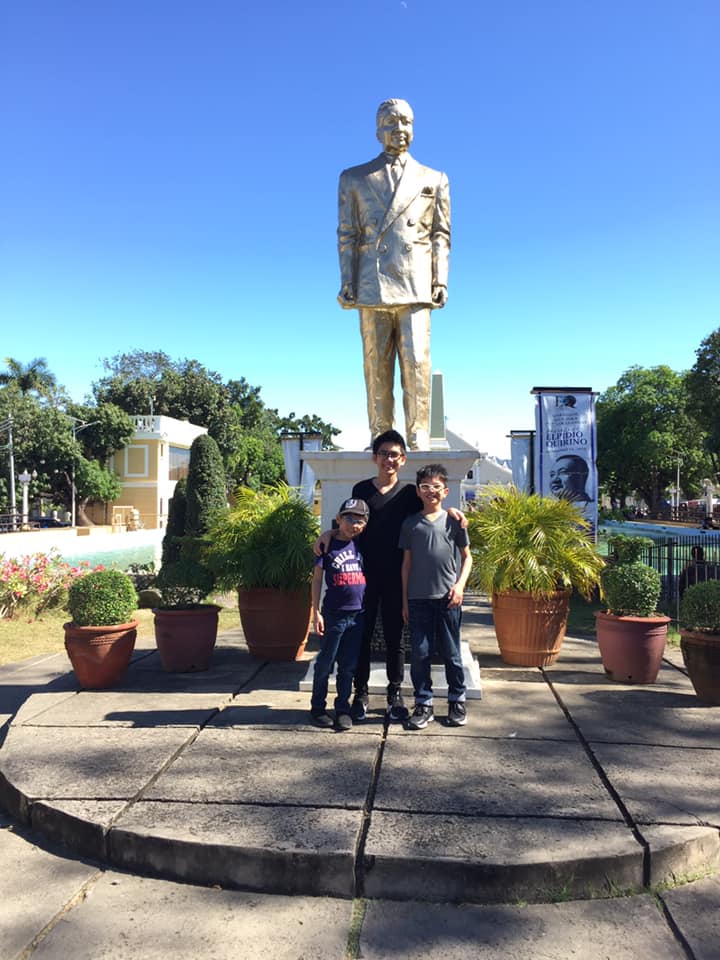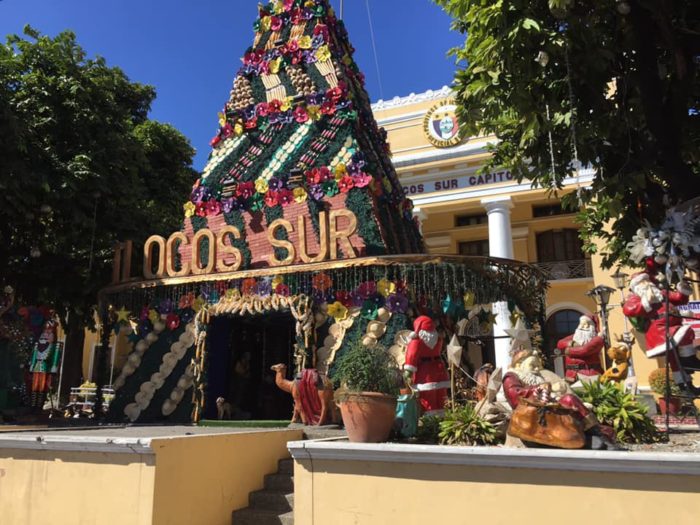 (READ: The Food of Ilocos)
We tried Cafe Leona which is where we finally tasted Dinengdeng cooked by a local, and walked around a little more. The fountains were off at the plaza and the lights were out in Calle Crisologo. It wasn't all that bad. I think we felt downed because Jay and I yearned for the nostalgia – to see Vigan just as we remembered it, with the beautiful lights and all. It just wasn't the best time to visit.
We hung out at the plaza for a good thirty minutes, I think, and just rested in the shade before going back to our van.
It was time to go home.