Maira Ira Beach (The Blue Lagoon) of Ilocos
Maira Ira beach is part of the famous blue lagoon of Pagudpud in Ilocos Norte. According to our tour guide, it used to be owned by the same people that run Hannah's Beach, which by the way, still exists.
Entrance to the beach was PHP 300. Our tour fee with Byaheros PH already included the hut rental fees, so I don't really know how much it cost. But they were spacious enough to have lunch at and stay at.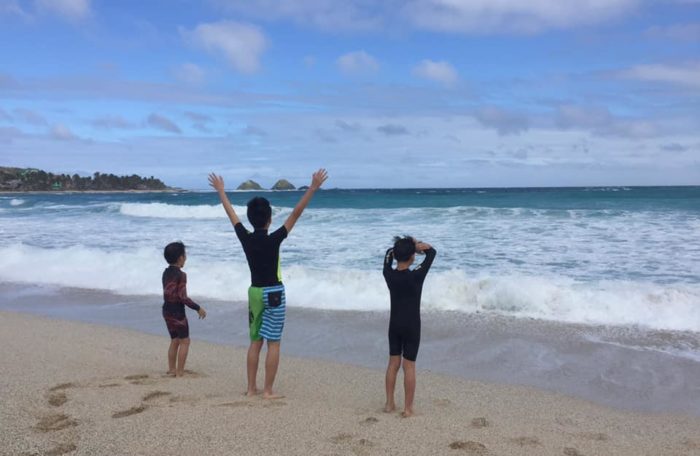 There weren't too many people when we were there, in fact, our tour group was the only ones there, perhaps because tourists and guests were discouraged of the typhoon-like rains the week before. It was Amihan season (trade winds) in Pagudpud that time of the year (we were there on December 31) , after all, so rains and high tides were expected.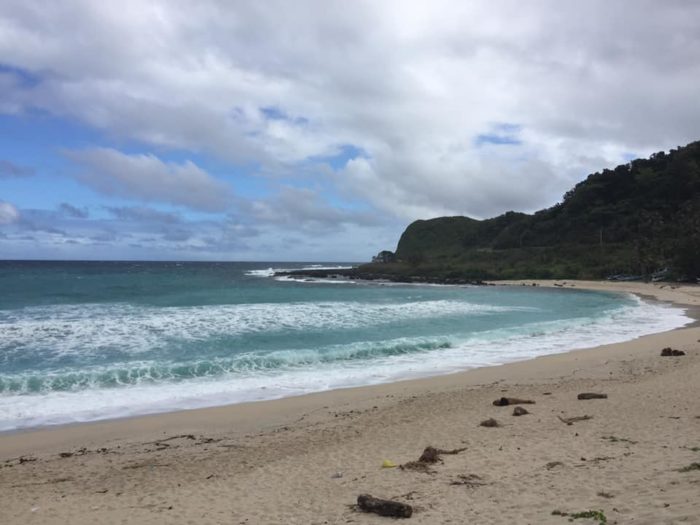 A friend of mine who purposely went to the blue lagoon with her family the week prior was so disappointed with her experience. She said that the beaches were dirty and ill-maintained, and the rains and waves were too strong. They went to a different beach from ours.
Our experience was the exact opposite. The waters were beautiful and blue, and the beach was clean and well-maintained.
Not too many paparazzi moments
We wanted to take the opportunity to really enjoy the waters since the kids had been asking to go to the beach for a long time now, so we just took a few photos before leaving all our phones and cameras in the van which was parked right across the hut where our tour guide and his wife stayed.
It was my first time at the Blue Lagoon, so I'm not really sure if the sea changes in dynamics as the seasons change, but when we were there, they were surf waves that I felt were a tad strong.
Our kids can swim in pools, but they're not surfers or experienced ocean swimmers, so we took extra caution.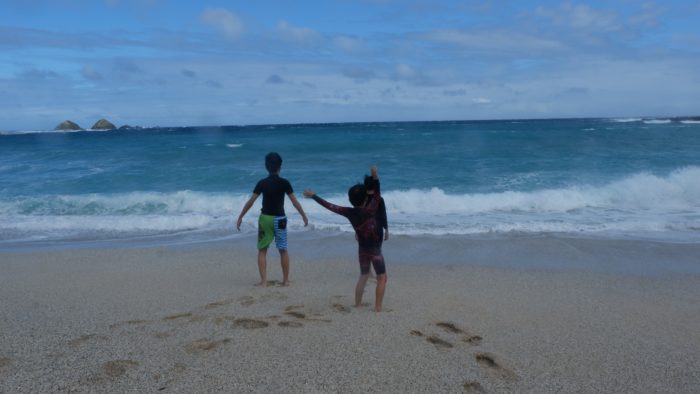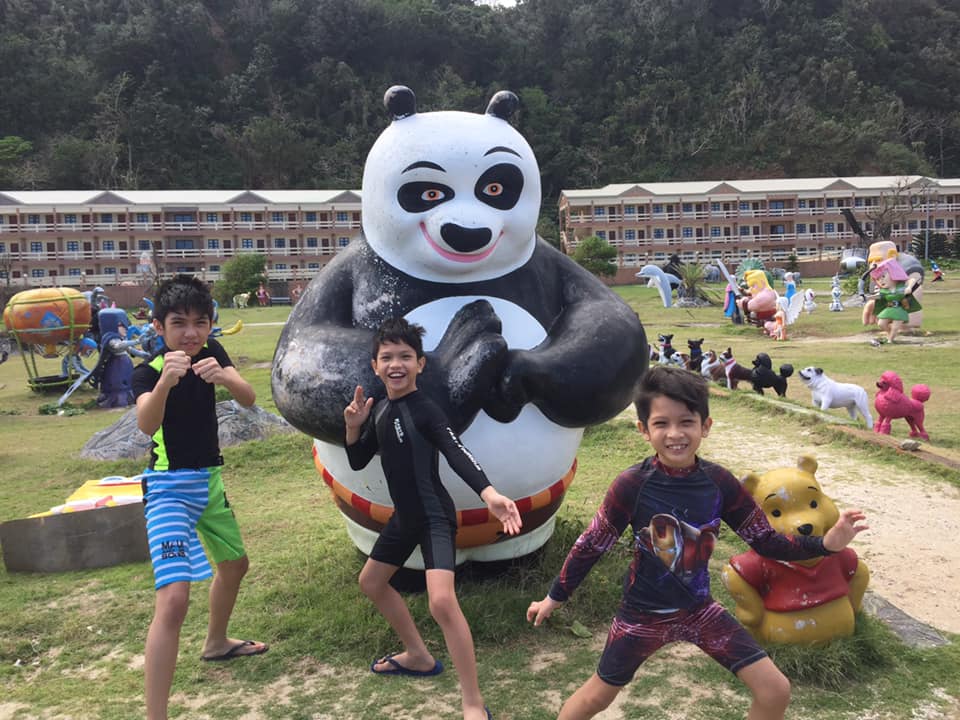 So, we stayed mostly near the shores and kept close watch of our kids. Jay, my husband, started this game he used to play as a kid, the one where you wait for the big waves, then jump on your chest as they pound on you and pull you back with it. The kids were thrilled!
Maira Ira Grill
You're not allowed to bring food to Maira Ira, just snacks. If you're eating lunch or dinner, you'll have to order from their menu which they sell by the kilo.
It's fine for groups and family, not so much for couples only. I could see that the prices didn't quite sit well with the two duos we were with, but they got together to order a set meal for PHP 1,380.00, which included a huge, huge bowl of Sinigang, Sweet & Sour Blue Marlin, and grilled squid and rice.
We ordered Grilled Blue Marlin, Steamed Shrimp, Pocqui Pocqui and rice which I shared in my Food of Ilocos blog post a few weeks back. We paid PHP 1,280 for our food and we finished it all. That's how boys work when it comes to food, their mantra is NO FOOD LEFT BEHIND! Hahaha!
(READ: The Food of Ilocos)

A little water trouble
The only problem we encountered was the water system. I think that someone turned off the water supply in the boys' communal bathroom.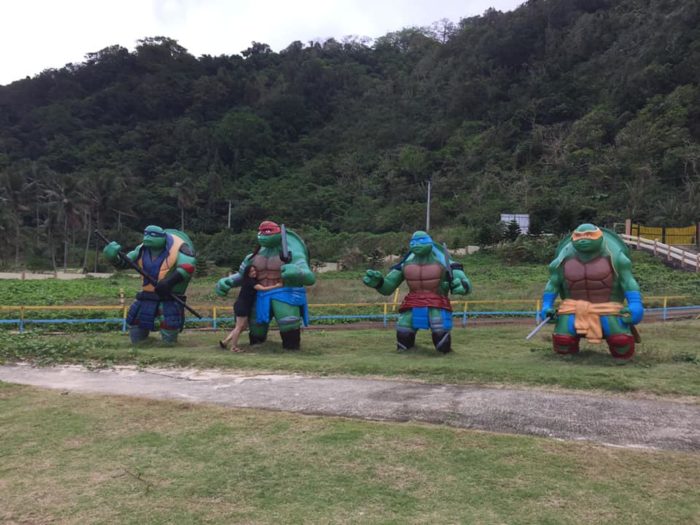 (READ: Getting to know Ilocos in 3 Days)
I was okay with the women's bathroom. What do you expect from a public bathroom at the beach, yeah? Ours was fairly clean, though I couldn't wait to get out of there, but I've accumulated so much sand in my hair and swim wear, it took a while to wash them all off me.
I think we stayed for about 5-6 hours at the beach, which was just enough time to enjoy it. The sun was up the entire time and it only started drizzling just as we were about to drive off. God is so gracious to have let us enjoy the beautiful blue lagoon on our beach day.