I was so excited to see the Bangui Wind Farm and the Cape Bojeador lighthouse when I saw them in the list of sites we were visiting in our tour with Byaheros PH. I've been wanting to see a lighthouse up close because of the romantic side of me that longs to see a glimpse of what it was like for Wuthering Height's Heathcliff; and the Bangui windmills seemed so fascinating to see.
We both dropped by these two sites on our way back from Maira Ira beach in Pagudpud, which was such a good time to do at that time of the year (December 31) because the air was chill and the sun was setting.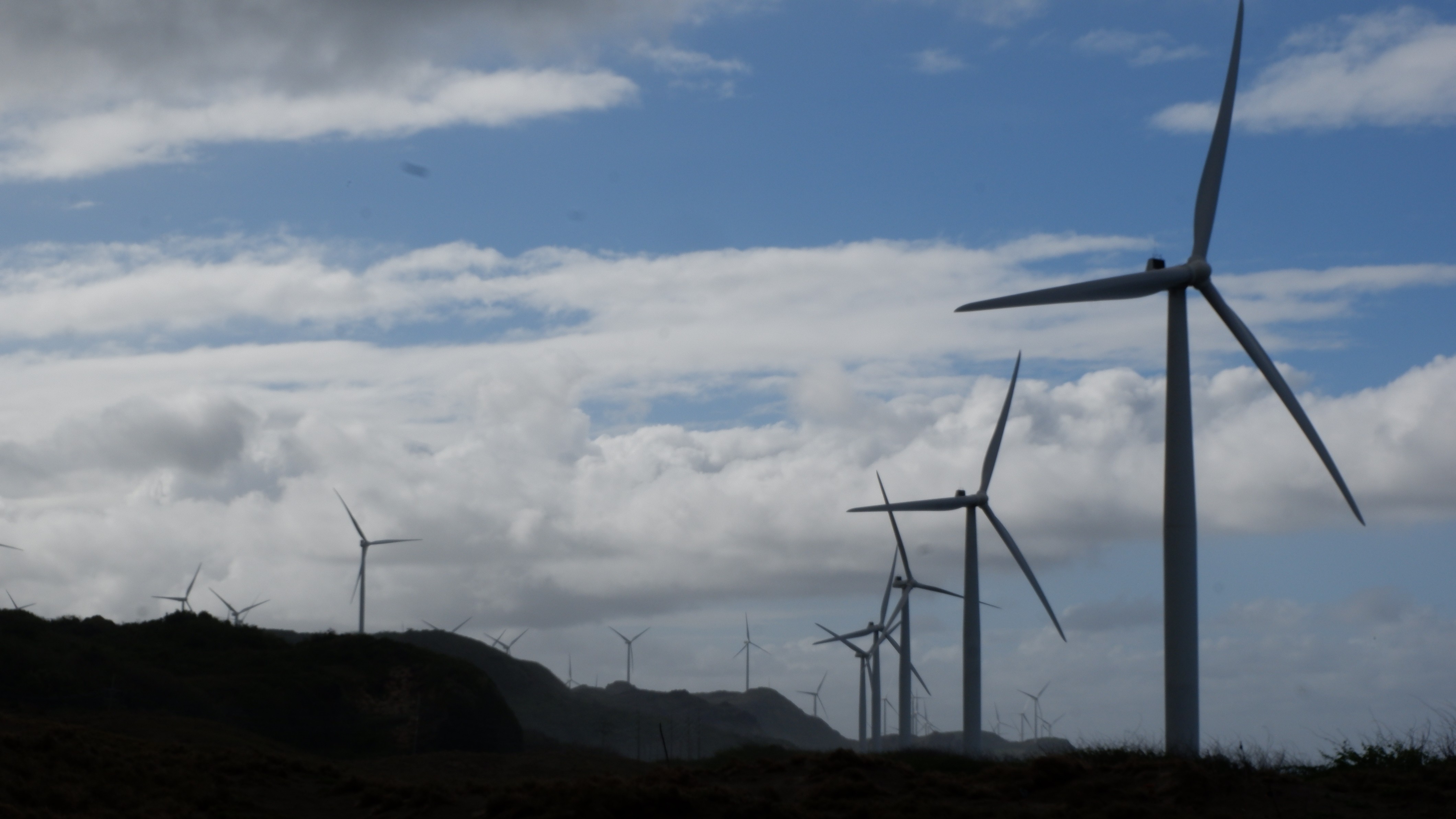 Bangui Wind Farm
In the morning, before heading to the beach, we dropped by the Bangui View Deck where we could see the windmills from a distance across the green properties. It was nice, but I don't think our cameras were equipped enough to capture distances, which is why I'm glad we were brought to the actual site that afternoon.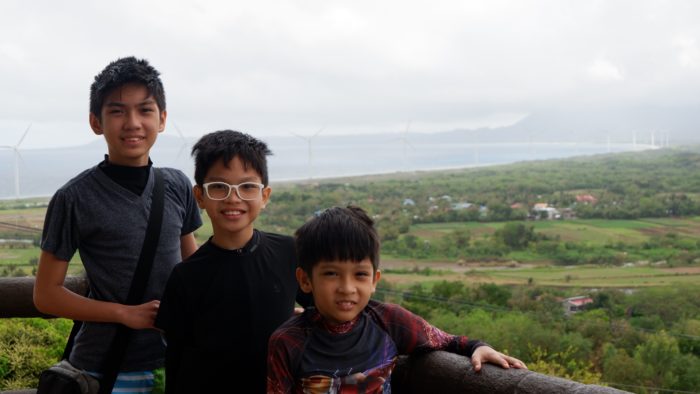 The wind was so strong, my hair was in tangles in minutes! But I love winds, so who cares about the tangles, yeah?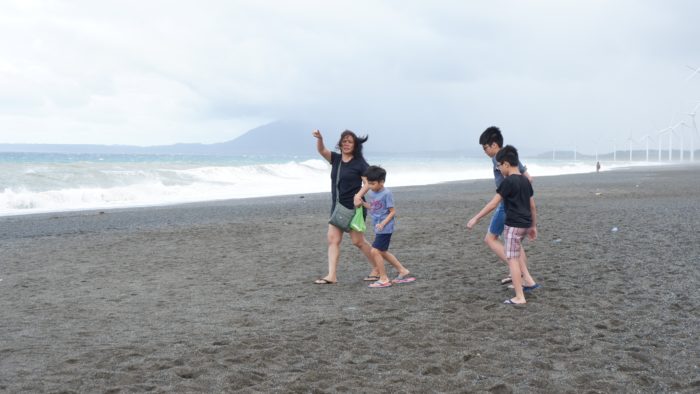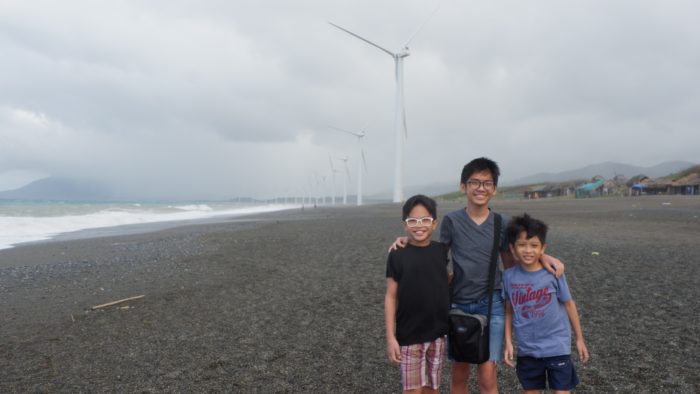 There were 70 windmills in all. The Bangui wind farm used to be the biggest wind farm in Ilocos, until it was topped by the Burgos Wind Farm in 2014 . These gorgeous windmills started out as just an experimental project in 1996, but now cover over 50% of the electric supply in the Ilocos region. Isn't that amazing?
They are doing their part in conserving our environment in that part of our country. I hope we can go solar or something, too, in the future.
Anyway, it wasn't just the windmills that caught our fancy, but the raging and rolling Bangui Bay alongside it. Dude, you gotta see it! It's GORGEOUSSSSSS!!!!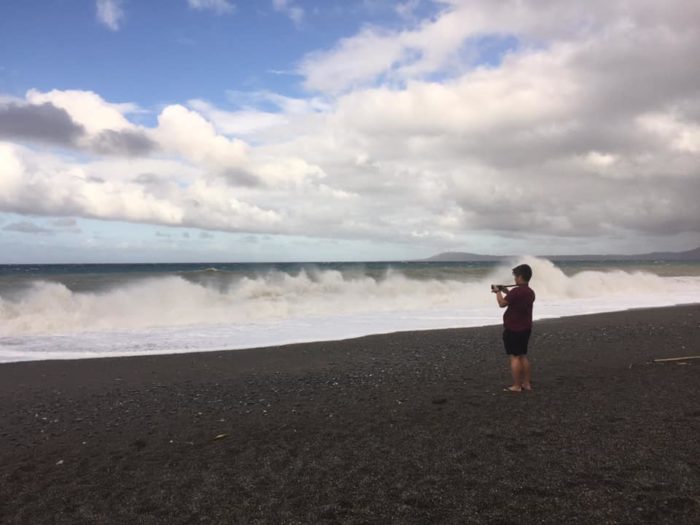 If there was one thing I wish we can do when we go back there, it's to visit that nipa looking cafe overlooking the windmills. Since we were with others in the tour, we didn't feel comfortable getting ourselves coffee and taking our time. Maybe on our next visit.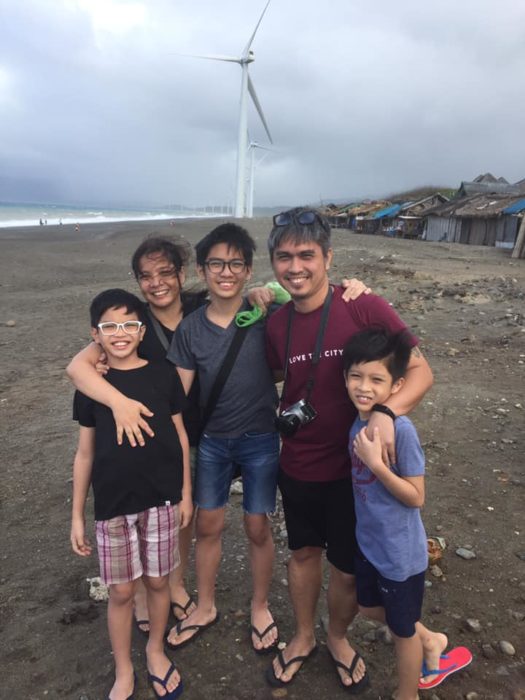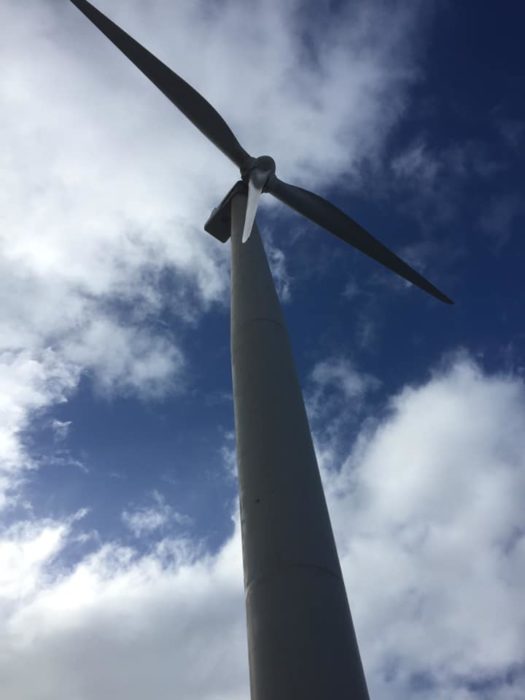 Cape Bojeador Lighthouse
Cape Bojeador Lighthouse wasn't anything like Healthcliff's, which I pictured to be much more similar to the lighthouse in Aquaman's movie. But Cape Bejeador holds its own history, having stood for over 100 years and still "serving the ships that enter the Philippine archipelago from the North." (Source: Wikipedia)
We were not allowed to enter the door of the tower, but we got as far as its level. We stayed there for a while and watched the the beautiful sun set.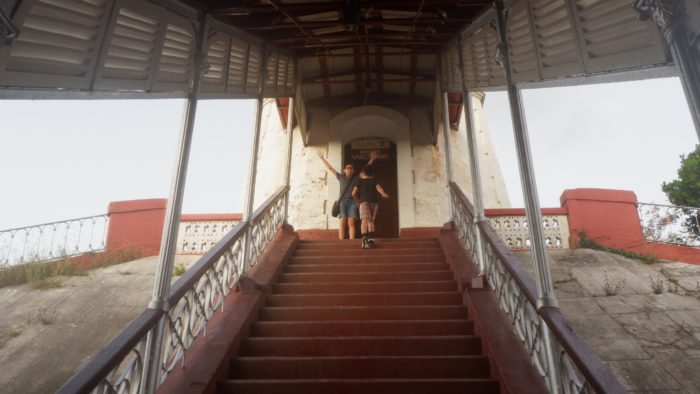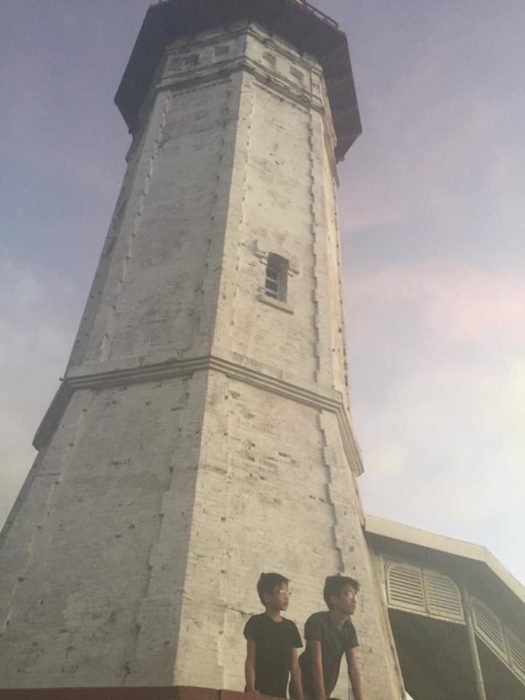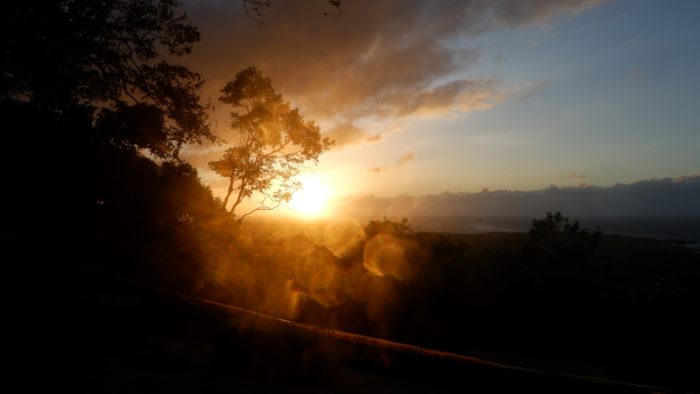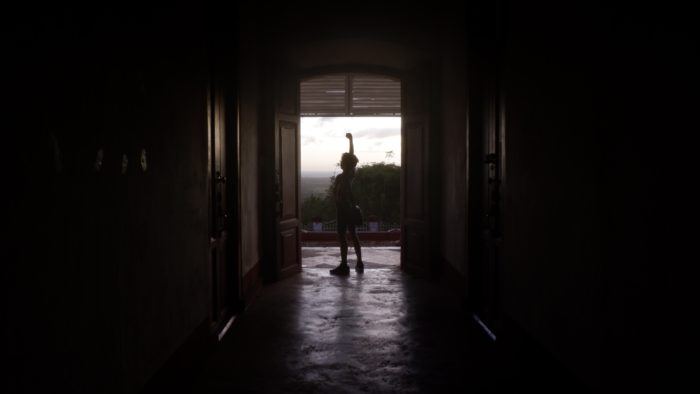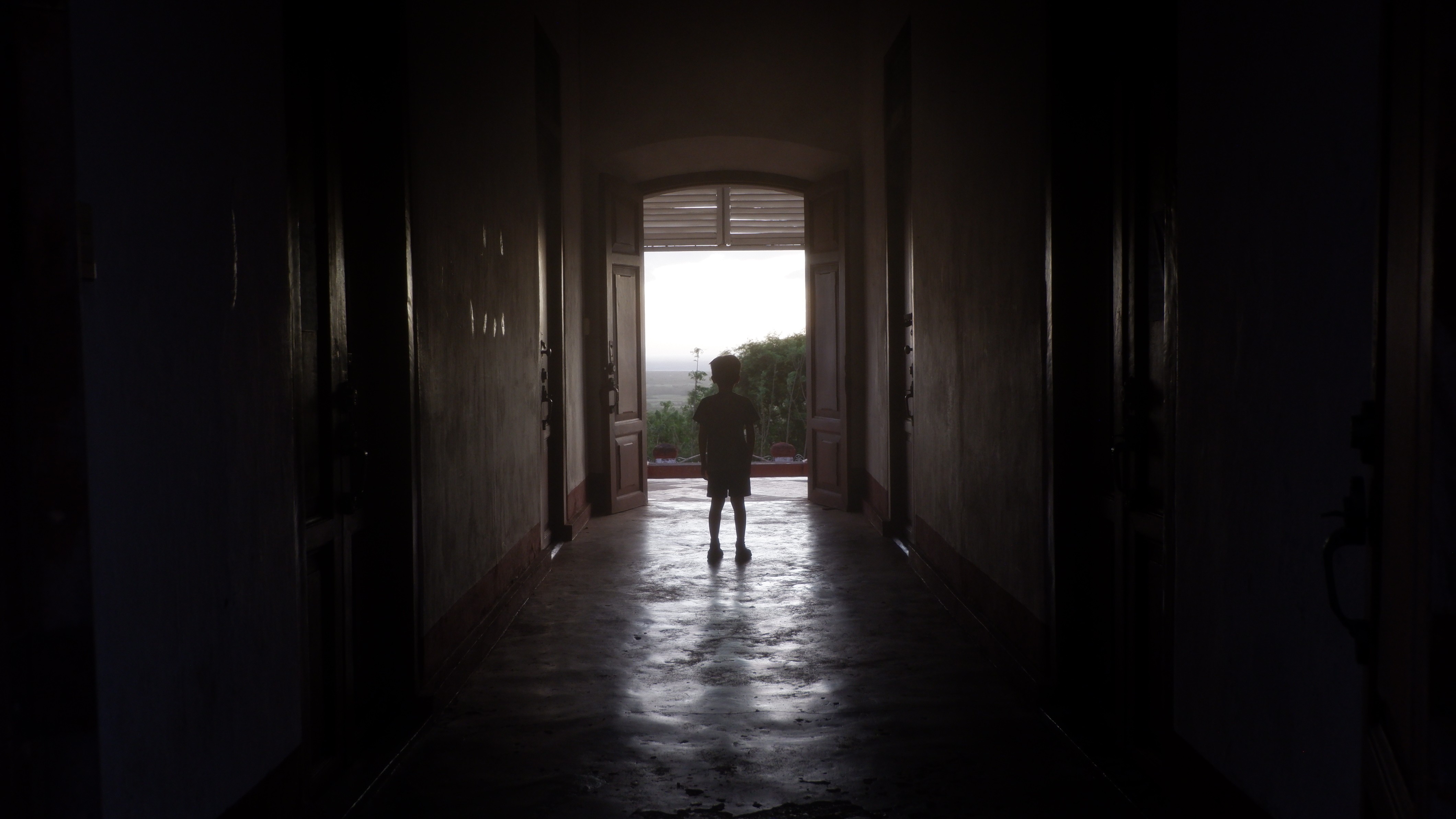 You will not be allowed to take your car on the road leading to the lighthouse. There is a place at the opening where you can park. You can either walk or take the tricycle going there. We paid PHP 10/person for the tricycle which could seat 4 people, two of whom will have to sit behind the driver.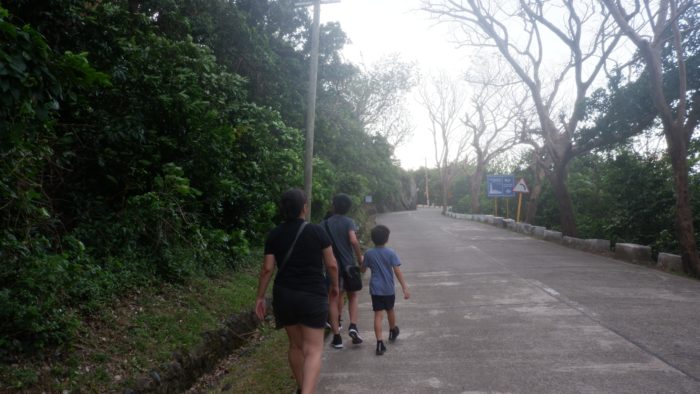 We walked going to the lighthouse which was more tiring than we expected because it's an uphill climb. That, and the steps leading up to the main lighthouse left us feeling beat by the time we emerged from the structure. We took the first tricycle we could find back to our van.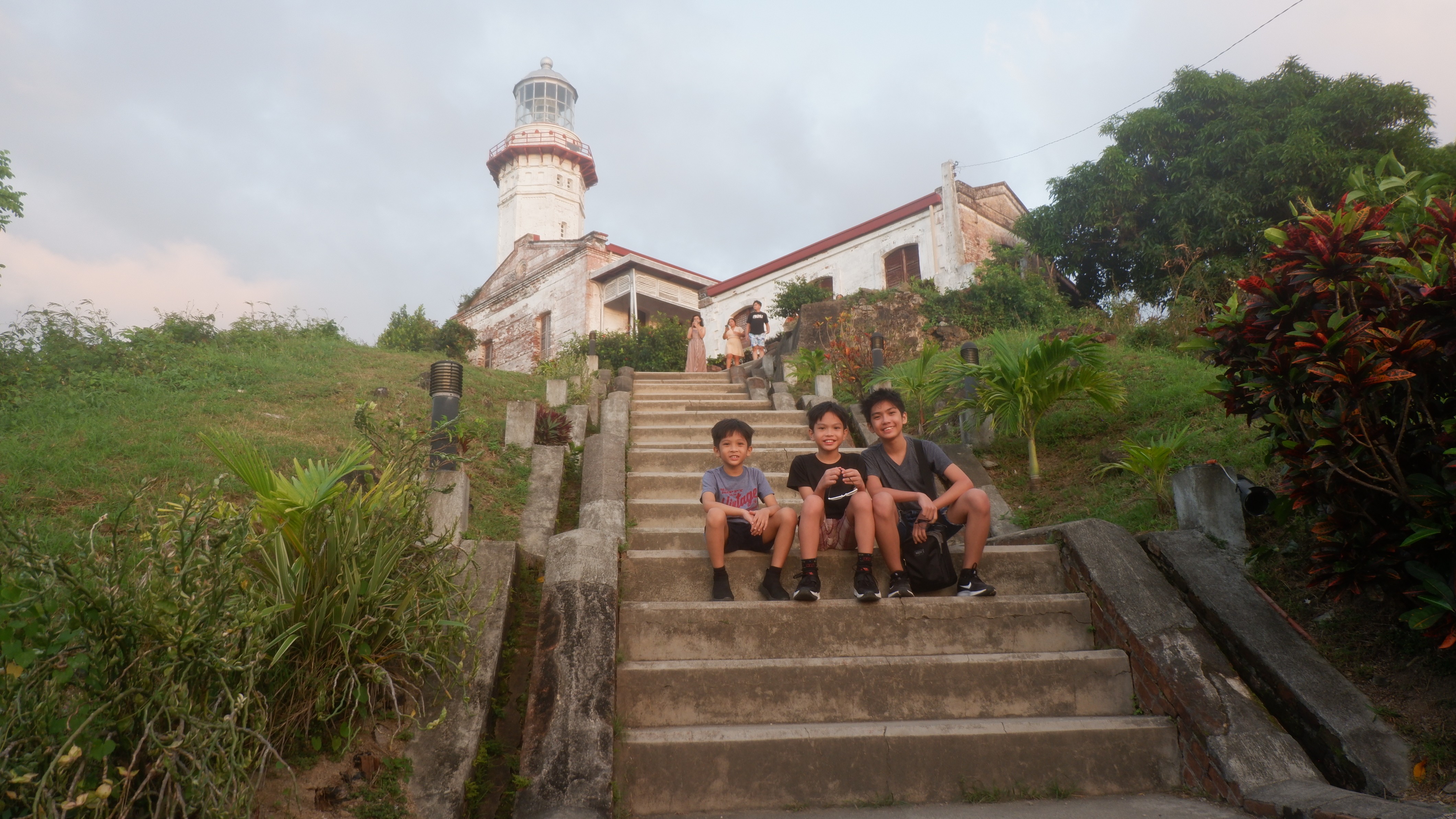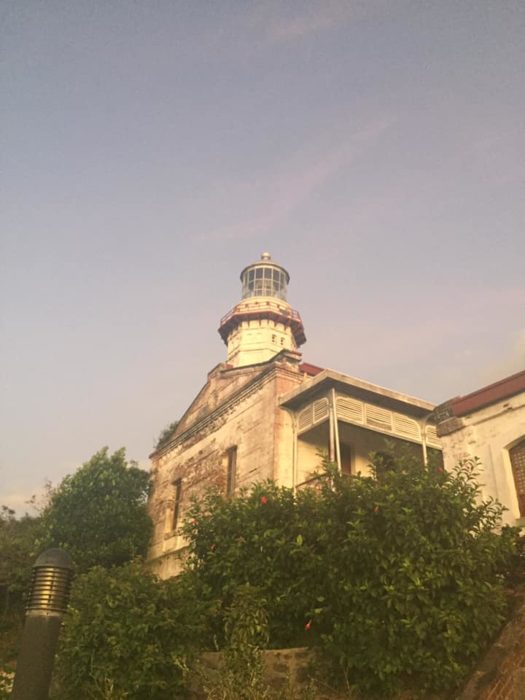 Cape Bojeador was our last stop in my most favorite day in our tour. We had to run back and get dinner before we were taken back to Our Vessel B & B where we waited for New Year's Eve.
Other sites we visited that day were the Blue Lagoon, Kapupurawan Rock Formation site, and Bantay Abot Cave.
I think that a lot of why it was the most relaxing, fun trip in our three days are the waters. They calm me in ways nothing else will. Do they have the same effect on you?
To know all the sites we visited in Ilocos, check out my blog, Getting to know Ilocos in 3 Days!