Getting to know Ilocos in 3 Days
Three years ago, Jay and I took the kids on a long trip for the first time. It was a successful trip for us and our children, so since then, we've made it a goal to take the kids on an out-of-town trip around New Year's Eve.
If it were possible, Jay and I would have planned month-long family trips like a family we know, but well, a week is good, five days is not bad, three days — well, it turns out, three days can be fun and memorable, too, as we have experienced in our recent trip to Ilocos.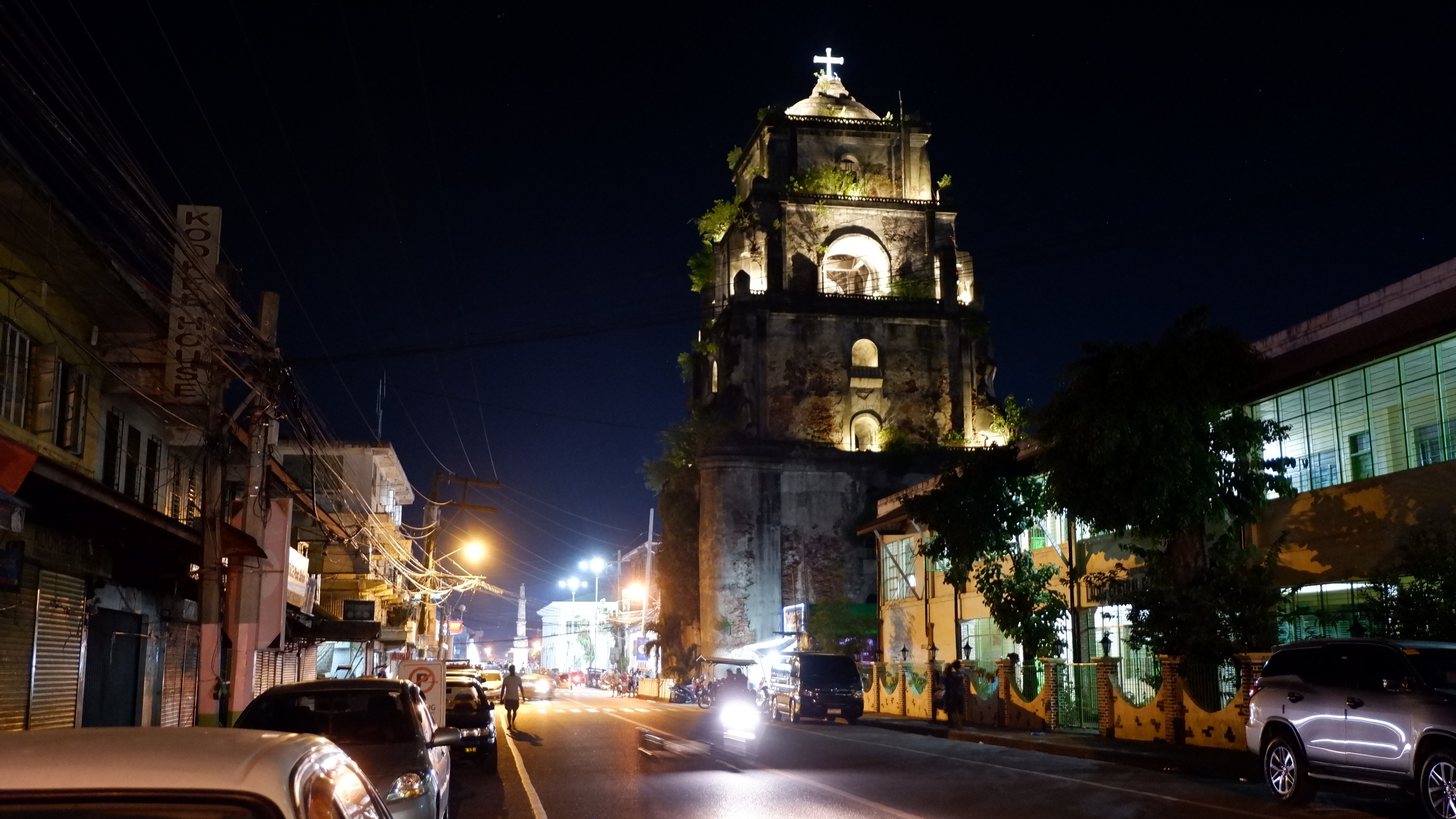 (READ: The Food of Ilocos)
I've been checking out the many budget tours being offered in a budget travel group on Facebook for sometime now and I happened to chance upon Byaheros PH who posted about their 3D, 2N Ilocos trip for only PHP 2,499 per joiner for 4 pax and above.
The photos on their page looked great, so I sent in a private message to inquire about the inclusions in the fee. I was told that the fee already includes travel expenses and accommodations, plus two breakfasts.
I was also relieved that we will have a room assigned exclusively for our family. I was worried about that because a friend of mine signed up for a Bataan tour once, and she said that her family were assigned different rooms. I'm no diva when it comes to things like this, except that I don't ever want to sleep in the same room with strangers.
We signed up for the December 30 – January 1 tour so we can get out of Manila for New Year's Eve.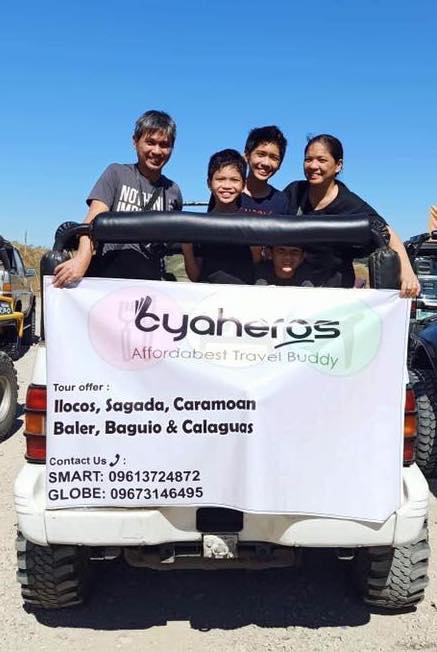 Fees and Pick Up details
We paid PHP 1,500 to reserve for the five of us. This amount was deducted from the total balance, then we needed to pay 50% of the balance a week before the scheduled departure.
The van driver, Wong, collected the remaining balance when we reached Ilocos. There were electronic receipts for every payment we made online.
Pick up was in front of The Eye, the giant ferris wheel right by Gilligans at the SM Mall of Asia at around 12:30 AM. They sent us the details of the van and the driver earlier at 6PM.
We were dropped off at the same location at around 9:30PM on January 1 when we got back.
View this post on Instagram
(READ: The Historical Churches and Bell Towers of Ilocos)
Fears and Hesitations
We didn't send payment to reserve right away. I have to admit, I was hesitant at first because I was fearful of being scammed, having read so many of these issues posted on the travel group on FB.
I scrolled on the page, checked each photo they posted, read reviews, checked the hashtag links and clicked on the accounts of clients who posted feedback and commented on the pictures to check if the comments were made from real accounts.
I also looked closely at the banners that the people in the photos were holding to determine whether they are real or photoshopped. As you can see in one of the pictures above, the banners are real, and our faces found their way into the agency's Facebook page, haha!
Real talk: With so many dishonest people doing business nowadays, it doesn't hurt to investigate a little before putting in your hard-earned money.
There was also the matter of miscalculation. December was financially heavy on us because of the kids' ballet recital at the CCP. I had to prioritise that before we were able to make our downpayment a little later than our deadline.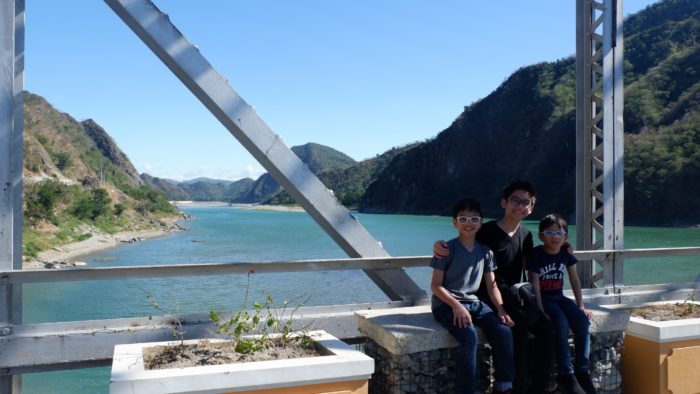 Favorite Spots in Ilocos
The tour was going to take us to three locations in Ilocos – Paoay, Pagudpud, and Vigan. But we stayed in Laoag and explored the place a little.
The list of sites to visit daily were crazy, but the tour turned out to be very enjoyable and not exhausting at all. I think that the not-so-secret way to enjoy your first day tour is getting your night sleep in the van on your way to Ilocos. This worked well for us, too, when we went to Bagiuo three years ago.
Anyway, we went to a lot of sites in both Ilocos Norte and Ilocos Sur, but we have our favorites.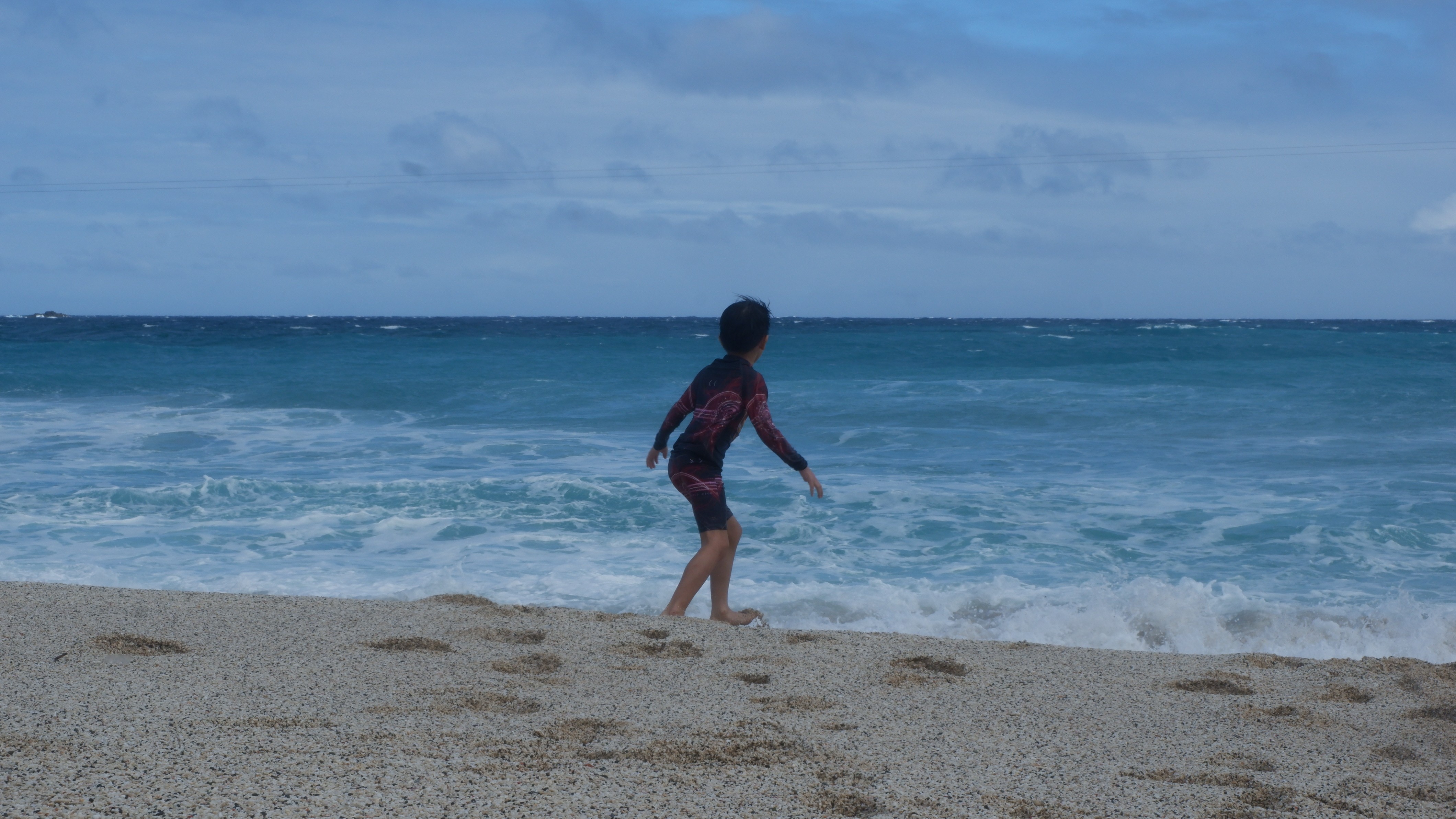 Jay and the kids especially loved the experience at the Paoay Sand Dunes and the waves of Maira Ira Beach, which is a part of the famous Blue Lagoon of Pagudpud.
I, on the other hand, loved riding the horse to Kapurpurawan Rock Formation. The sight you see while making your way to the rock formations was just so majestic, I felt like a White Castle calendar girl!
While I didn't enjoy the beach as much as the boys did, I can say that I loved watching the big waves hit the shorelines. The strong winds blowing on my face was home!
We also enjoyed trying out Ilocano food, such as the Ilocos Empanada at Mama Rosa's  and the Pinakbet and Ilocandia Pizzas at Herencia Garden.
We made it a point to eat Ilocano food while were there, so we ordered Pinakbet, Bagnet, and Pocqui Pocqui when we ordered food from Kubong Sawali and Cafe Leona.
I'll tell you more about the sites and food in my upcoming blogs about Ilocos, I promise!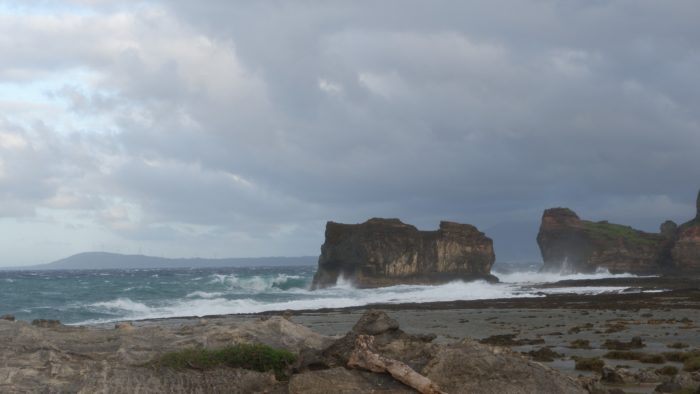 Accommodations
Byaheros PH booked us at Our Vessel Bed & Breakfast. The room we were assigned to had two double beds and an extra mattress, which they requested for our eldest son, Pablo, who slept beside his brothers and didn't want to use the mattress.
The room was small, but we had our own private bathroom to ourselves, and they had cable TV, which was all we needed, anyway.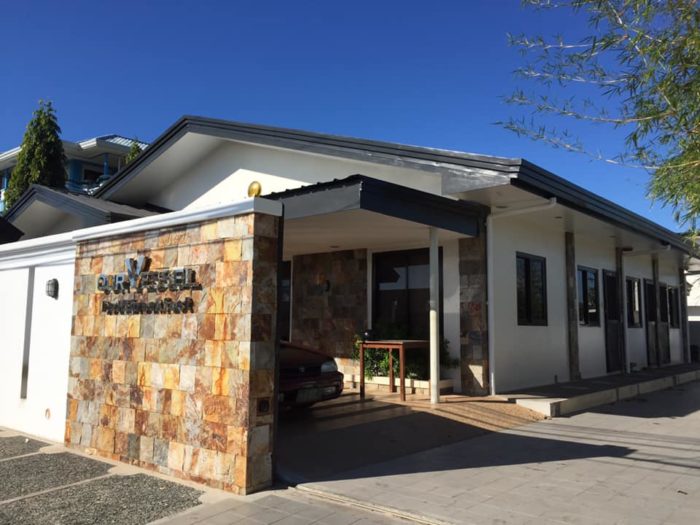 We also brought our own towels and toiletries at the advise of the travel agency, since they were only providing basic
accommodations.
We liked Our Vessel a lot. It was clean and I loved that the walls are stark white, and the air conditioning system didn't give us any trouble at all.
The only thing I wish we had was a balcony. You know me, I like my balconies with my coffee (or tea!). But we made do with the table outside our door to have our teas and evening chats before bedtime.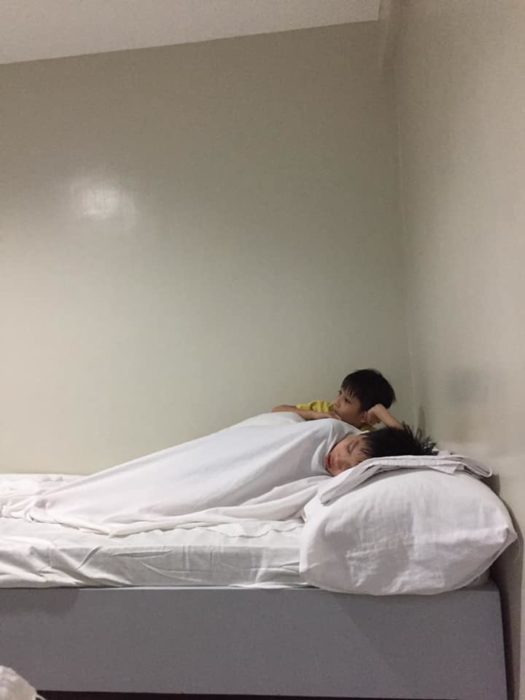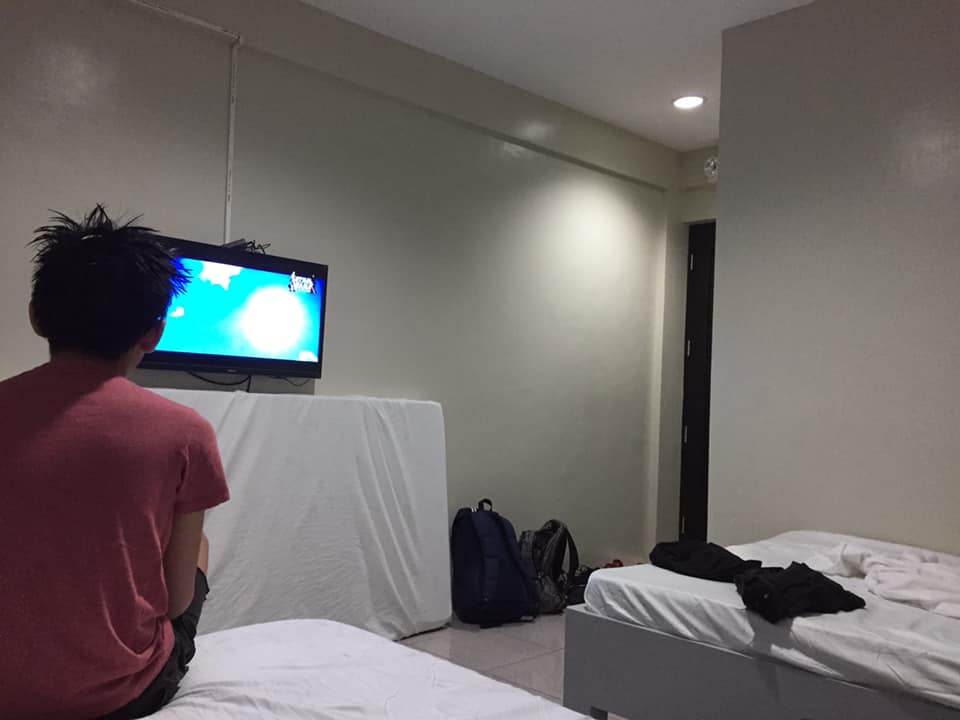 Extra notes for joiners
Let me just point out, first and foremost, that we have proven Byaheros PH to be a legitimate travel and tour agency. They're safe to deal with and your money is safe with them, as far as our experience goes. And we truly enjoyed our trip with them.
I guess, it also helped that we were determined to make the most out of our trip as a family because that is just the way we are.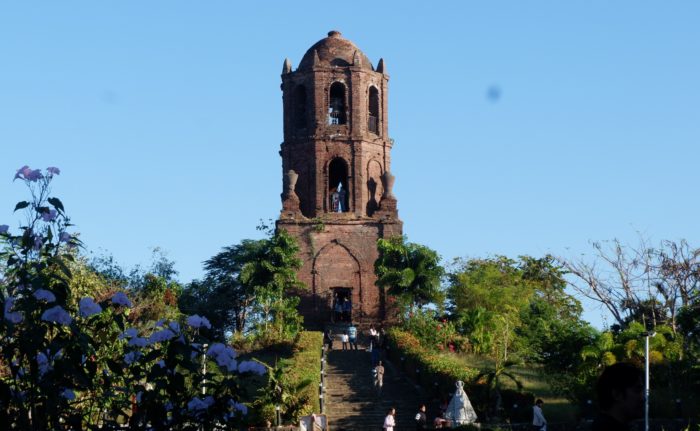 Rates may change
If you're planning to register for any of the trips with Byaheros PH, there are a few things to note. First of all, some rates may have changed over the days. For instance, the rate at the beach is already PHP 50 higher than what we were originally informed. Instead of PHP 250, we paid PHP 300 per head.
Just to assure you, Maira Ira beach where they took us was the best one of them all. It's the cleanest and the most well-maintained of all the beaches in the area, so the additional PHP 50 is so much worth it, believe me.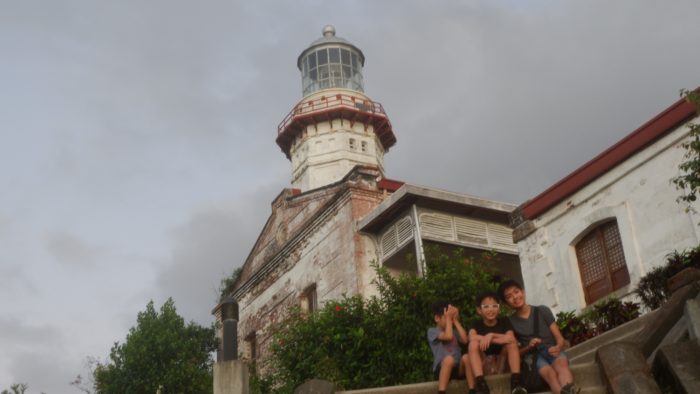 Extra fees to prepare for
You also need to spare some change for entrance fees and donations at some of the sites you will visit. Entrance fees are around PHP10 – PHP15 per person.
Plus, there are some extra stuff you might want to do that you need to pay for, like riding on a horse to Kapurpurawan Rock Formation (PHP 100/head), the tricycle to Cape Bojeador (PHP 10/head), the Calesa at Vigan (PHP 150 – PHP 300 depending on the tour they are capable to give), and for snacks and souvenirs.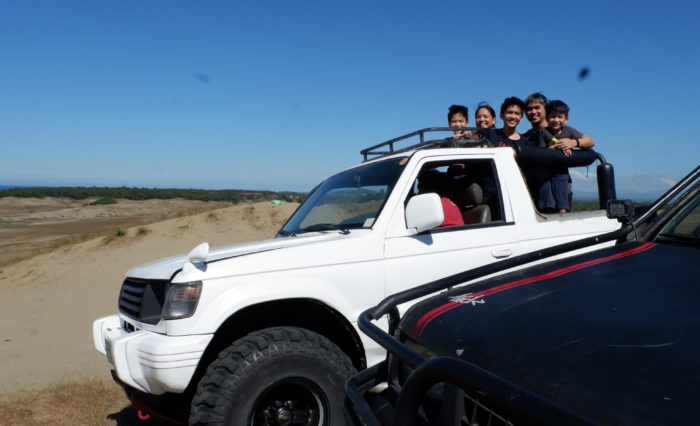 If you want to ride the 4×4 at the Sand Dunes, that will cost you PHP 2,500 per car for a group of 4-5 people. This already includes unlimited sand surfing. We didn't try the zip line but we were told the rate was at PHP 900/head. These two activities are optional.
If you don't have a heart condition, and you're healthy and tall enough and strong enough, I recommend you try the sand dunes just for the heck of experiencing it.
My ribs hurt from the bar on the right side which I kept hitting when the car would make a sharp turn and the boys would all lean towards me. But they absolutely loved it, so whatever bruises I earned from that activity is immaterial, haha!
View this post on Instagram
Some sites missed
I'm not sure if it was only because it was a holiday that we did not visit Fort Ilocandia and Paraiso ni Anton, but they were in the first and second day lists we were provided with.
We didn't mind not visiting these places, though, so we didn't ask anymore, but if you care to go to these places and they're in the list they supply you, it's best to ask them about it.
View this post on Instagram
Van leg room
The van used for the trip was a Toyota HiAce Camper. There were only 9 of us on this trip, as opposed to 12-13 maximum number of joiners they aim for in every trip, so we had a lot of space on our seats to put our bags and be more comfortable.
We were told that we could request to occupy the first row if we have small kids, but a couple was already seated there when the van came to pick us up and we didn't want to inconvenience them by asking them to transfer; besides, we didn't make a prior seat reservation, so we just decided to occupy the last two rows of the van.
The kids didn't seem to mind anyway. Only Jay was having a bit of a hard time with the leg space, so I asked the two older kids to switch places with him and Judah, and he seemed to feel better about this.
It's also important to remember that since it is not an exclusive tour (you will be among other travellers in the van), so each passenger is allowed only one backpack each. So learn to roll your shirts and travel light!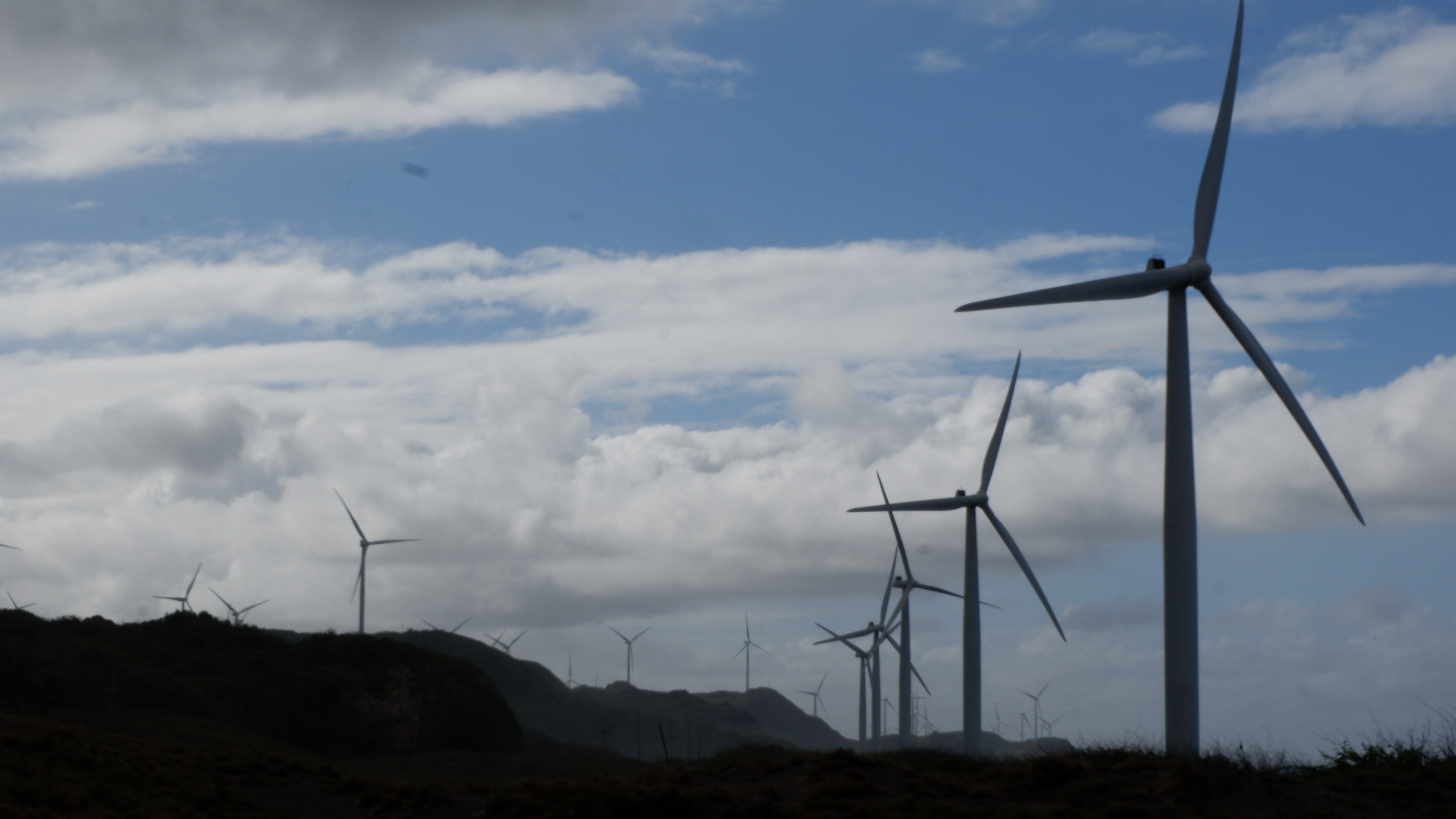 Schedule may adjust
Because of circumstances, the schedule may be jumbled or adjusted.
For example, the van arrived to pick us up much later than planned, so we had breakfast much later, too.
Instead of following the list to a T, Wong, our guide, decided to stop by the Bantay Bell Tower first so we could have a restroom break before we had our breakfast. I like that about our him, he thinks on his feet.
On the second day, some of the joiners weren't able to rise up and eat breakfast early, so we also left for the beach a little later than 7AM. But all good because we were at the beach for, I think, 6 hours. That's enough time to enjoy the waves and the waters, and order a hearty seafood lunch.
I want to note, too, that we were given enough time to enjoy each site. We didn't have to rush back to the van because the time we were given were long enough to check out the views, inspect the sites and take photos.
View this post on Instagram
Food is Manila rate
Don't expect food in Ilocos to be at provincial rates.  And some of them don't have prices displayed, you'll have to ask if you want to know how much they cost. If you're used to Manila rates, you'll be fine.
When we ate breakfast at the carinderia when we arrived, we were a bit surprised that our bill was PHP 750. (We didn't ask for the prices when we ordered) I asked my friend who just came from Ilocos, and she confirmed that carinderia rateswere quite expensive for her, too.
We weren't very happy with our food because flies were freely going to the rice platter they prepared for unlimited serving. We dug under to get the ones untouched by these disgusting insects.
It was the only food place we didn't appreciate in the entire tour, though. The rest – Kubong Sawali, Herencia Garden, Cafe Leona and Maira Ira beach – were fine.
Speaking of Maira Ira beach, only snacks are allowed in. For meals, you have to order from their menu and it can be quite pricey.
At the mathematical wisdom of my husband, we ordered grilled blue marlin, steamed shrimp and the Ilocano eggplant dish called Poqui Poqui at PHP 1,280. Rice included. Not bad, yeah?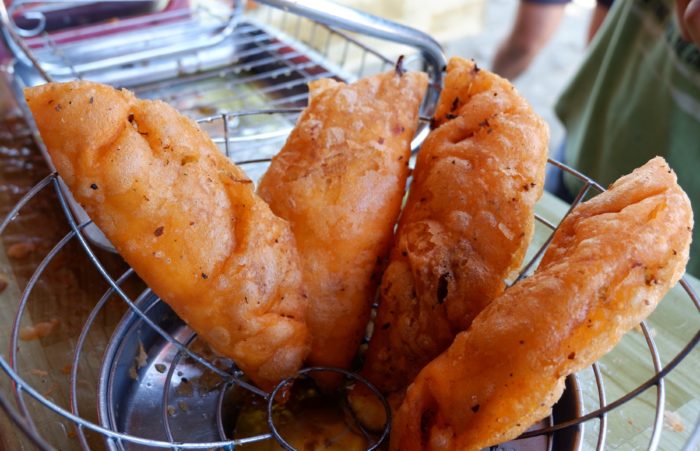 Only one contact number worked
And it was the number to contact Wong!
All the rest of the numbers printed in the E-Voucher and posted on their Facebook page were unreachable. One rang, but the man who answered said that it was the number for Above Sea Level Restaurant in Pateros. We called that number 4x just to make sure and we got the exact same response.
We tried to call on the day of departure to ask about some details because we were leaving hours earlier to take care of some business before we go to the meeting place, and we have kids with us (it's trickier to travel with kids along), but the numbers were unreachable. The best way to reach them is still through Facebook messaging.
I think that an official website with an FAQ page would have been more assuring, especially for first time joiners like us. It also cancels out the hassle of a Q & A for both parties.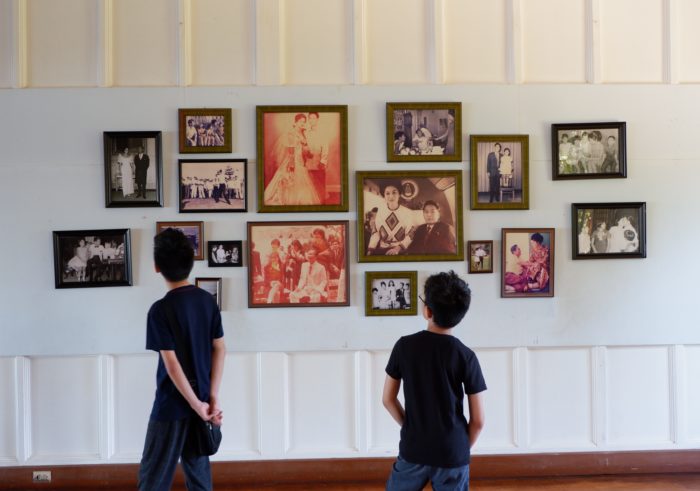 Explore Ilocos!
We all enjoyed the three days we spent in Ilocos. The kids even said that they enjoyed this trip more than our 5-Day Bagiuo trip because they got a lot more action here. That's how much they loved the Sand Dunes experience and the blue lagoon's crashing waves.
The seas of Pagudpud are really astounding to look at, and although the sun was up in Paoay, Laoag and Vigan, the winds in Pagudpud more than made up for it.
By the way, bring sunblock, hats or caps, if you're not much of a sun person.
Here's the complete list of sites we went to in three days:
*Sand Dunes in Paoay
Malacanang of the North
Laoag Capitol, church and Plaza
*The Sinking Bell Tower
Bangui View Deck and the *Bangui Windmills site
*The Blue Lagoon (Maira Ira Beach)
Patapat Viaduct
*Cape Bojeador Lighthouse
*Bantay Abot Cave
*Bantay Bell Tower
*Kapurpurawan Rock Formation
*Quirino Bridge
Baluarte (Singson's private zoo)
St. Paul Cathedral
Plaza Burgos
*Calle Crisologo
*Herencia Garden Restaurant
Kubong Sawali Restaurant
Carl Louie Vigan Longganisa and Bagnet
I put an asterisk on the sites you shouldn't dare miss!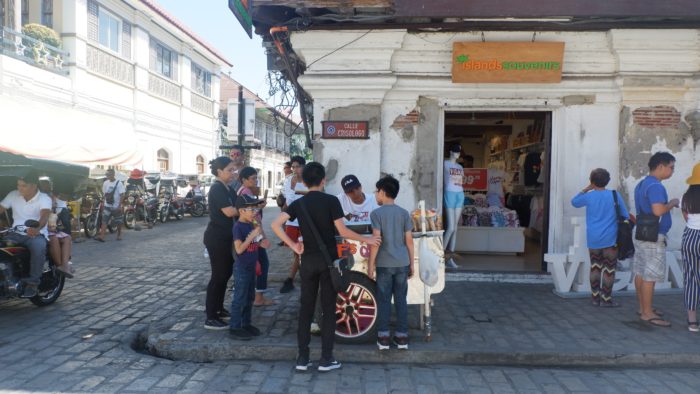 Our expenses totaled to about PHP 25,000, more or less. That already includes the Byaheros PH Ilocos Tour package (which cost us only PHP 12,500), entrance fees and donations, meals, snacks, soap, shampoo and new toothbrushes, haha!
And we felt that the service provided and the tour itself was far more than we expected sans the business phone numbers. Wong knew exactly where to take us, he seemed to know the staff at most of these places, and we felt that we were really brought to the best food restaurants to try authentic Ilocano food.
The trip home was more tiring than the trip going there simply because we all knew we were leaving Ilocos behind and going back to our lives here in Manila. We really appreciated Wong who patiently made extra restroom stops, and even considered the passengers by stopping by a roadside restaurant for dinner before we entered the highway leading to Manila in case we'll be met by the familiar horrendous city traffic.
View this post on Instagram
Here's my son, Lukas, taking you on a tour in Ilocos:
Ilocos is  beautiful! We would have loved to stay a couple more days at the beach and I don't mind going back again a few years later.
We haven't figured out yet where to go on our next family trip, But I'm thinking we can save up for either Batanes, Bicol, Boracay, Banawe or Sagada, Davao or Cebu for our next yearend trip.
What do you suggest?