Christmas Traditions 2014: Our little Christmas Tree
We always put up the Christmas tree on December 1. Well, okay, not always. I think last year, we put it up five days later, but we always aim to put it up on time.
We consider Christmas tree night to be an important day for our family because it marks the beginning of our family Christmas traditions for the year.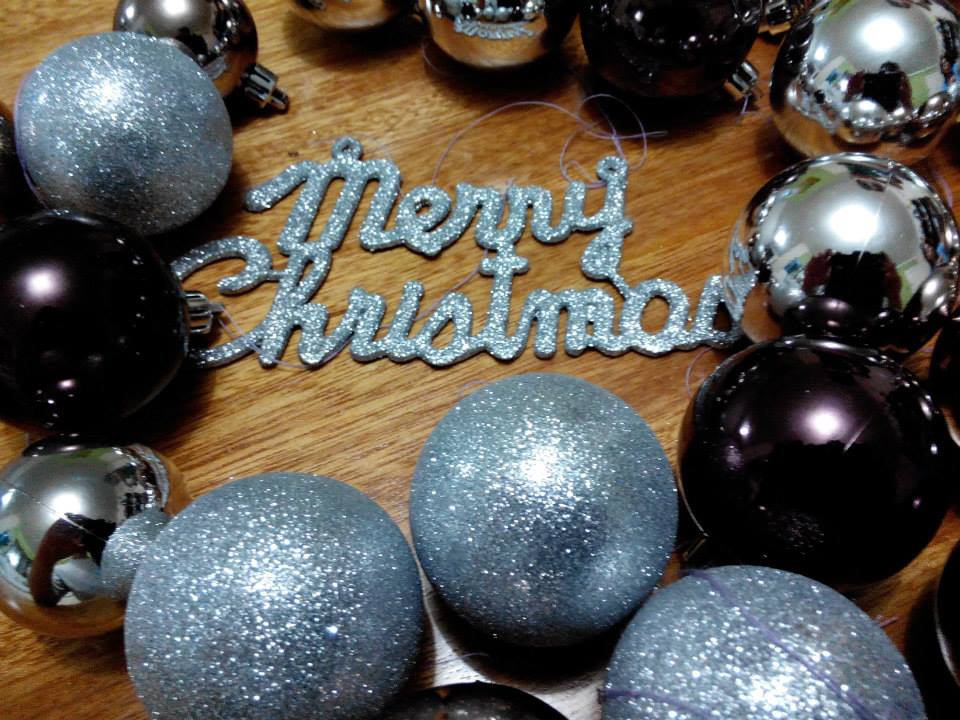 If you're not familiar with Family Christmas Traditions, it's a list of activities you do as a family during the Christmas season to reflect the meaning of the season in our lives and to build a lifetime of memories for our children.
We don't do it everyday
Unlike some of our friends, we can't do activities that often. But we do understand what Christmas traditions are for, so we keep that in mind. And we try.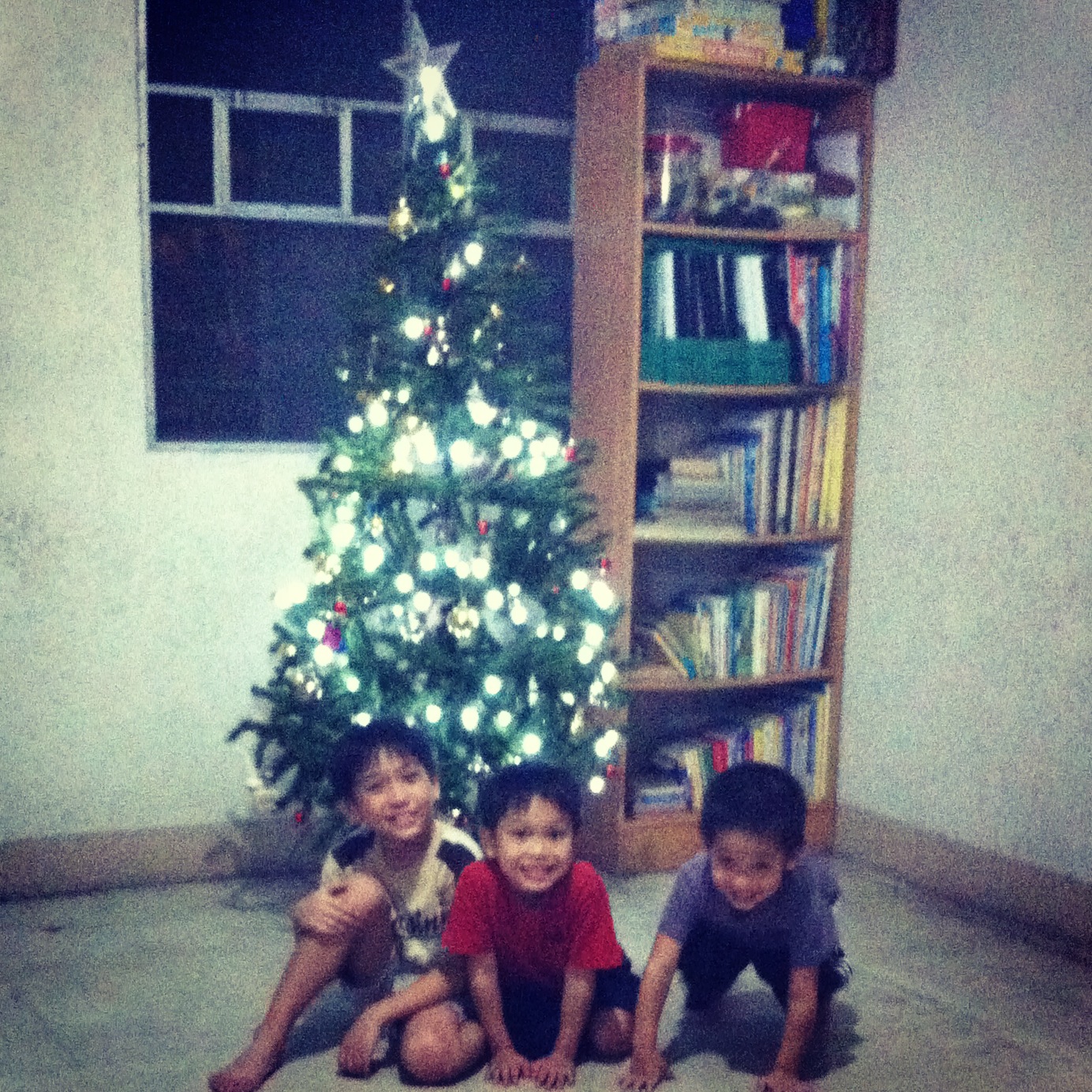 The heart of it, really, is to build a lifetime of memories with our children. To come together as a family to reflect and celebrate the greatest gift of all – Jesus.
At least that's what how we see it. So as long as we focus on why the season matters, I think we're doing okay.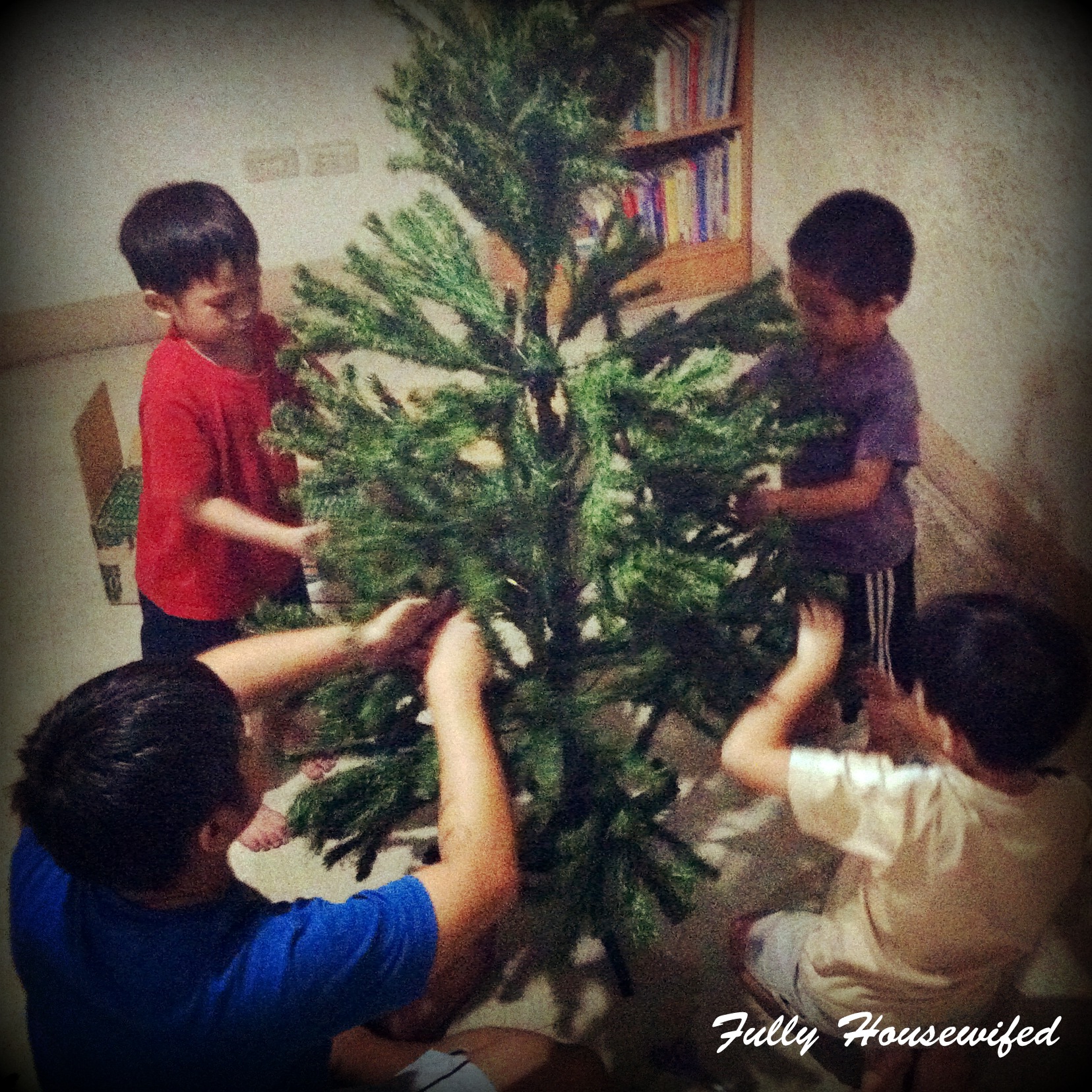 What's so special about the Christmas tree?
Our children get excited weeks before December. By now, they know that every year we put up the Christmas tree together.
They also know that along with the Christmas tree, it was also the time we take out our Christmas plates and put up the decors we have.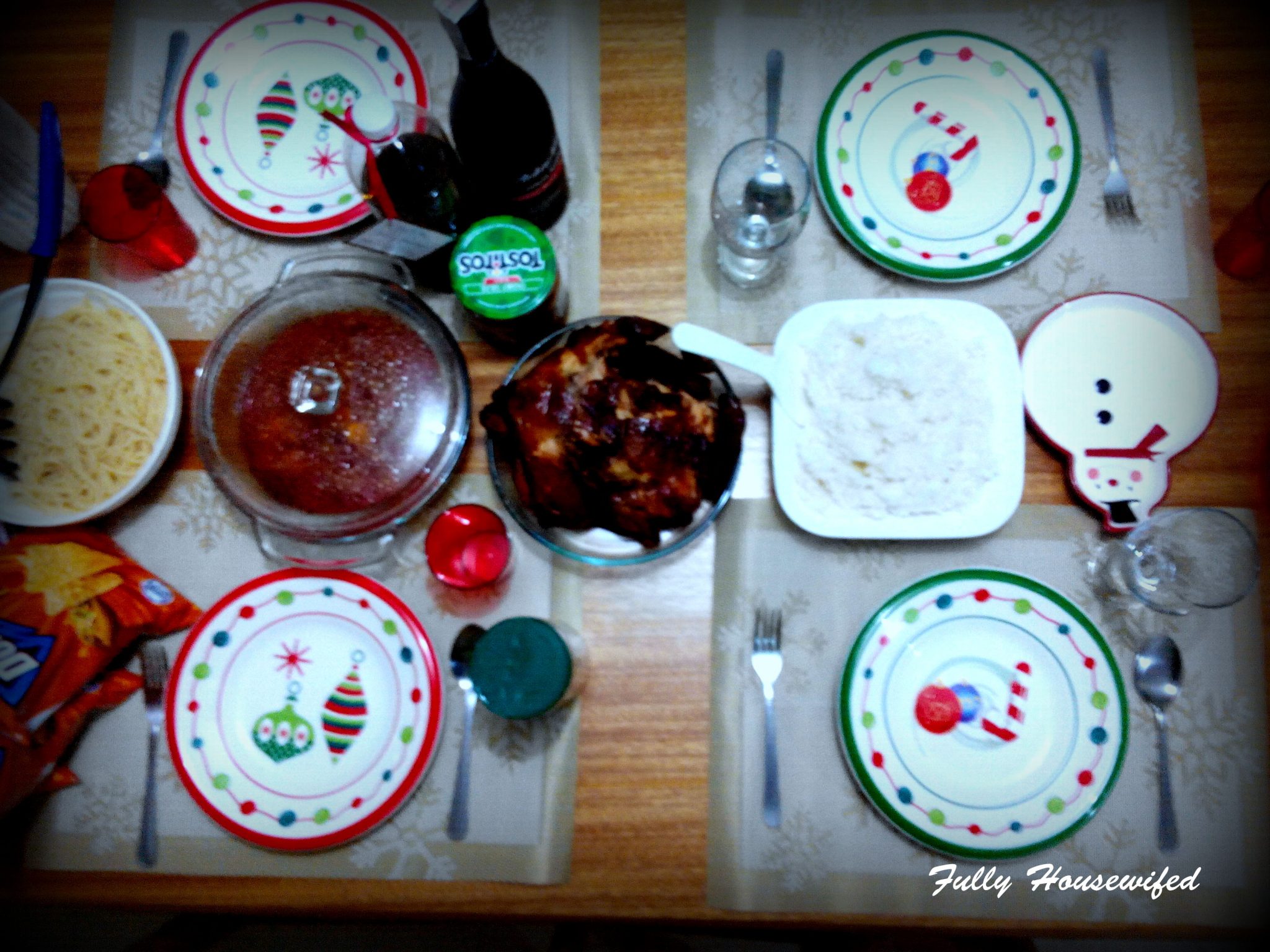 Jay takes charge of the tree and gives instructions to the kids. Our youngest kid would usually just be pulling strings and playing around with the Christmas balls. First it was Pablo, then Lukas, finally, Judah's been the one throwing the balls around.
And that's okay. That's what makes it fun for the kids, you know!
Our tree isn't so Martha Stewart-y, but that's okay. One day, our tree will catch up to the other prettier trees, but even though that's still far off, we're still happy with our tree.
I mean, seriously, just a few years ago, we couldn't even afford to buy a set of Christmas balls and had to borrow some from my folks!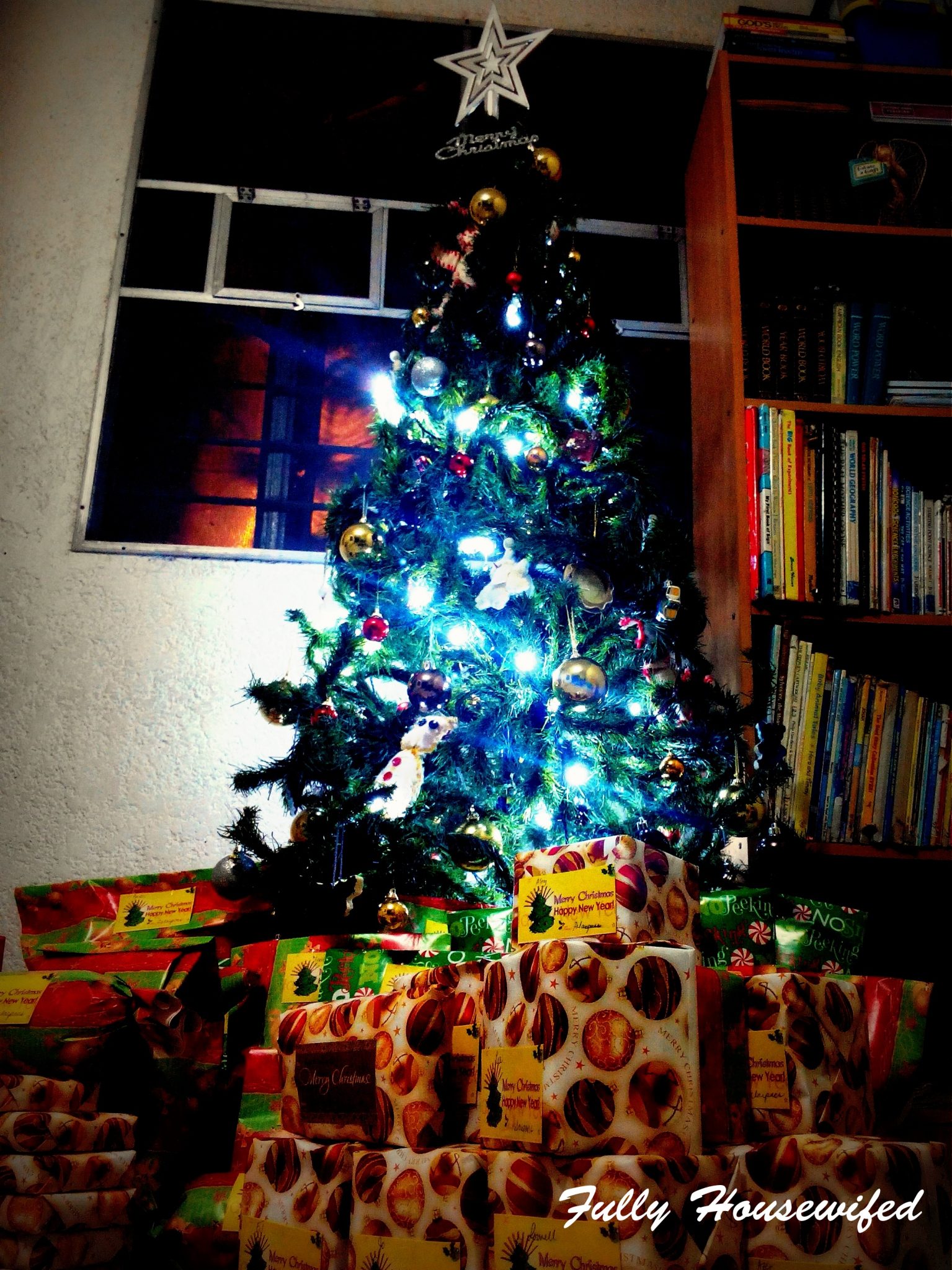 A little trivia for you: We are the third family to own this Christmas tree. We've had this tree for almost 11 years! It was given to us the year we moved to the apartment we first considered home.
Who gets to put the star?
Our kids look forward to putting the star on top of the tree. They consider it a "special honor" to be able to do it. At least while they're still young.
Since Pablo's already too big to sit on Jay's shoulders, and Lukas is the one who's the most excited about setting up the Christmas tree, we let him do it this year.
He knows that it will be Judah's turn next year.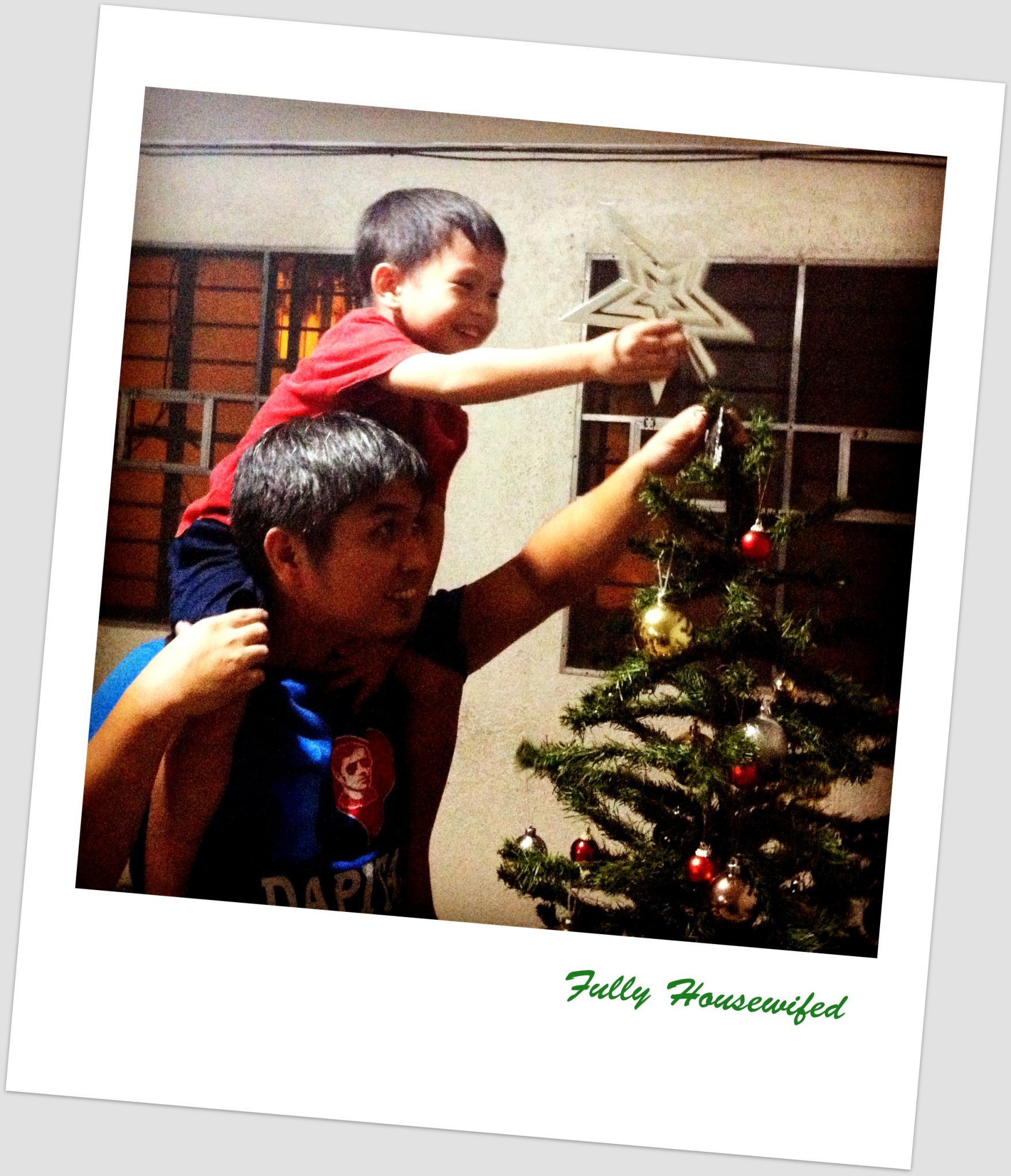 Me thinks integrating thanksgiving is a good idea
My eldest have been asking me about Thanksgiving for the past two years. We don't really celebrate Thanksgiving in the Philippines, but as a family, we've always thought it would be a great idea to do it with our kids.
But something came up on Thanksgiving day, so we decided to integrate it with our Christmas tree day instead.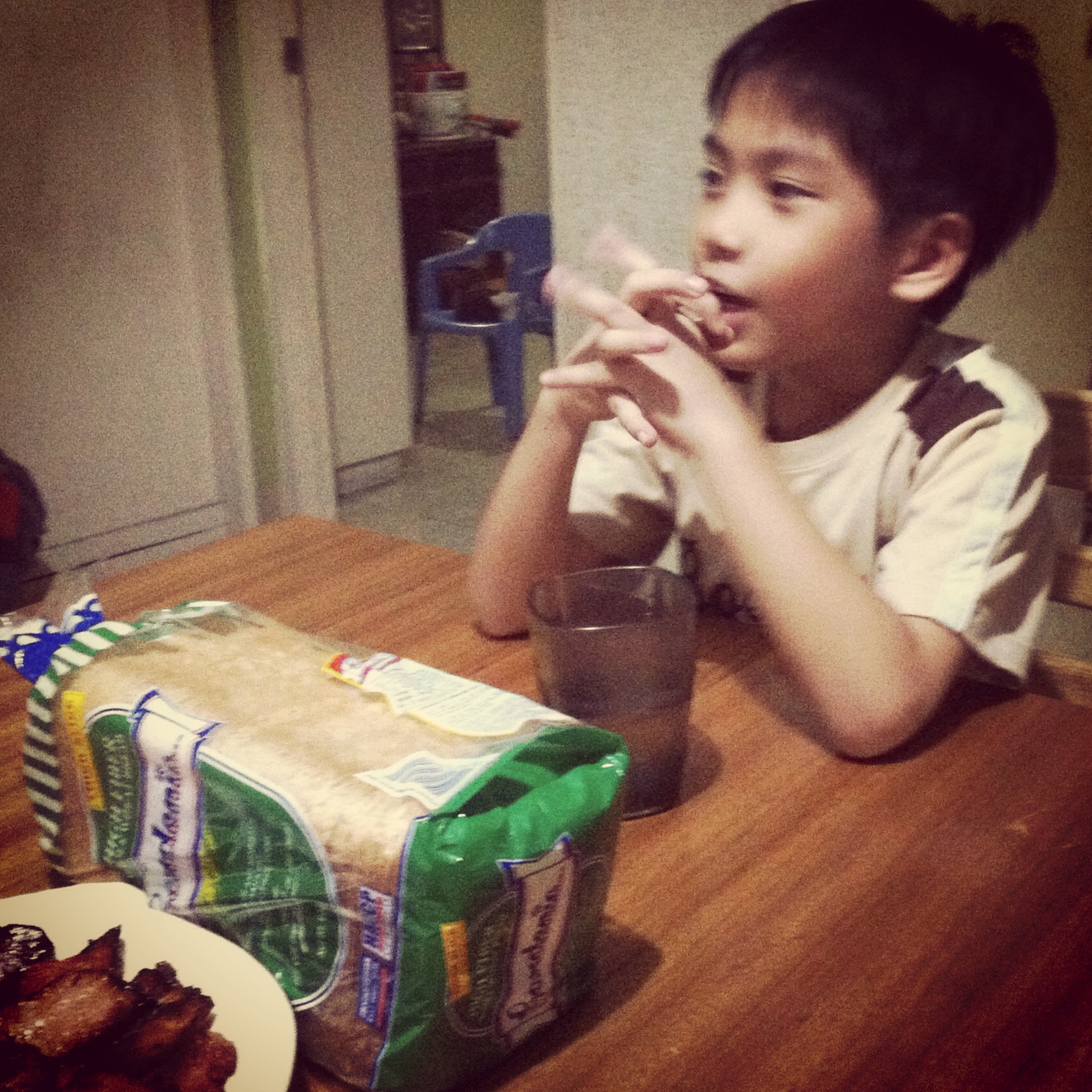 We couldn't get Turkeys (dude, they cost like gold around here!) and we were too hungry to wait for Chicken to roast, so we went for ham and bread.
It didn't matter, our kids were happy all the same, and excitedly waited for their turn to say their 'thank you' prayers.
I think we're going to do the same next year.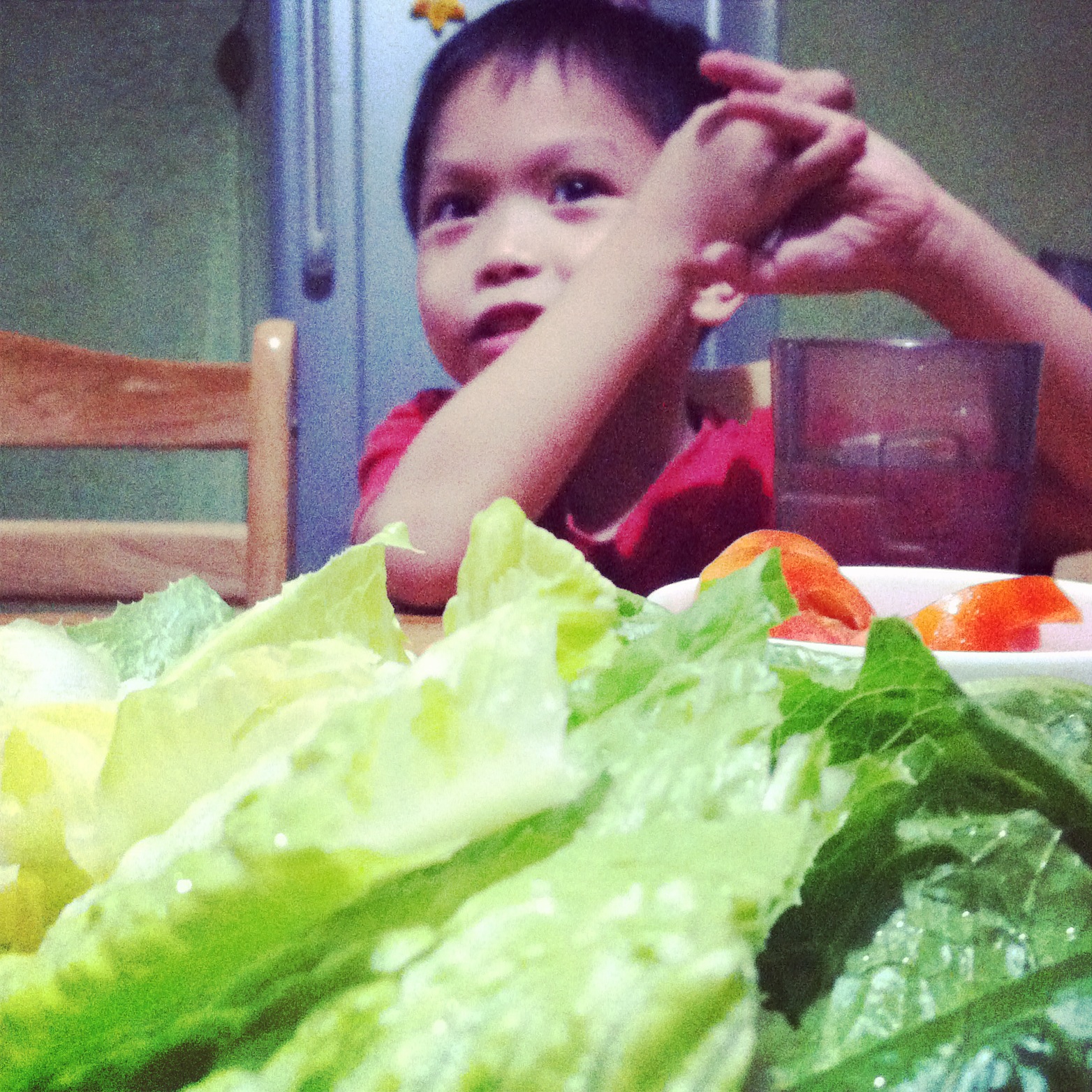 I almost forgot the why
Truth is, it's so easy to get lost in the hustle and bustle of the season. Nearing December, I was pinning so many activities that I wanted to do with my kids – from Snow men to Santa Clauses, but then, I had to ask myself where Jesus was in all that.
So I went back to the drawing table to lay it all out again. Jay and I agreed that it's okay to keep it down and simple, as long as our kids understand why Christmas is a big deal in our home.
For the remainder of the year, I've decided to prioritise spending each possible moment with my husband and kids. To enjoy Christmas with them.
For me, it means having to email back PRs and marketing agencies to decline invitations to events and service reviews. I also had to turn down requests for PR posts.
And that's okay. We've been so busy all throughout the year, I think it's time to pause and focus on what matters most.
If you want more ideas on activities to do with your kids for Christmas, click any of these links:
Storytelling & Nativity crafts activity night
"For to us a child is born, to us a son is given, and the government will be on his shoulders. And he will be called Wonderful Counselor, Mighty God, Everlasting Father, Prince of Peace" Isaiah 9:6.
[youtube https://www.youtube.com/watch?v=RP4iyJqrPvY]
"Rejoice! Rejoice! Emmanuel
Shall come to thee, O Israel."