Christmas Traditions: Storytelling night
Two Christmases ago, we did a nativity craft activity with the kids. It was Judah's very first time to participate in a craft activity which made that particular Christmas season really special.
We downloaded a printable nativity set from Activity Village and we made the kids color the characters before we punched holes into them to hang.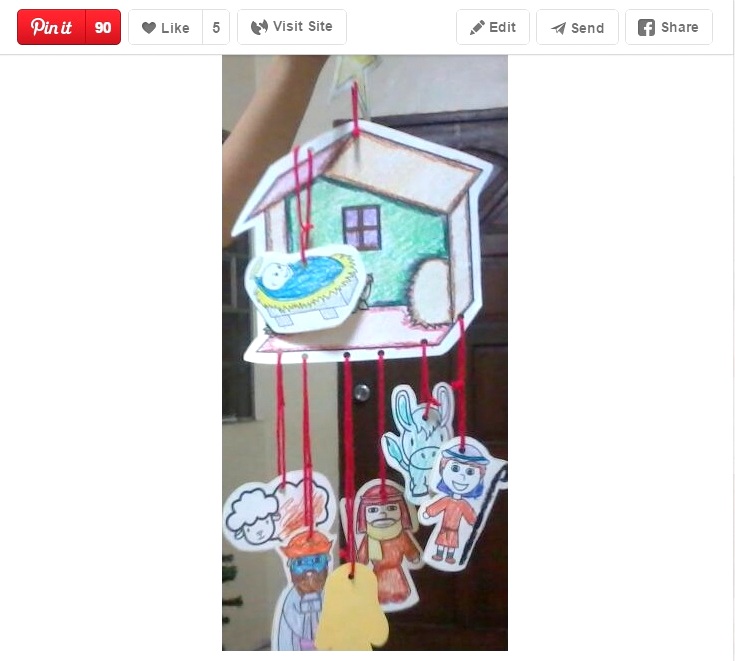 It's been two years and that mobile has become my most repinned post on my Pinterest page! As of today, it has been repinned 90 times (that's a big deal for my Pinterest, believe me).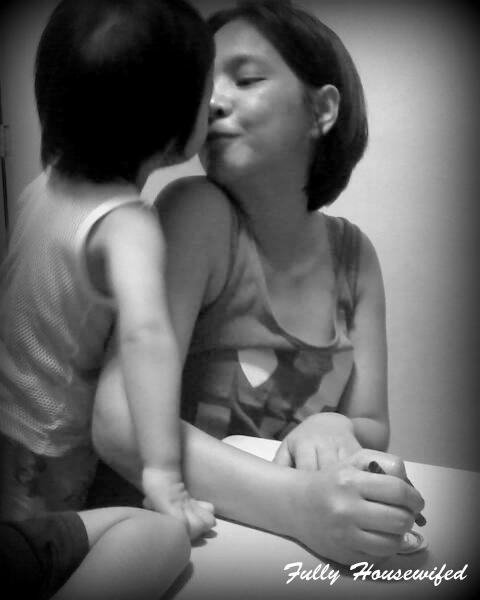 Telling the story of Jesus was an essential part of the activity
Before we did the craft activity, we thought it would be appropriate for Jay to read to the kids the story of Jesus, so that they would understand what the  nativity mobile was for.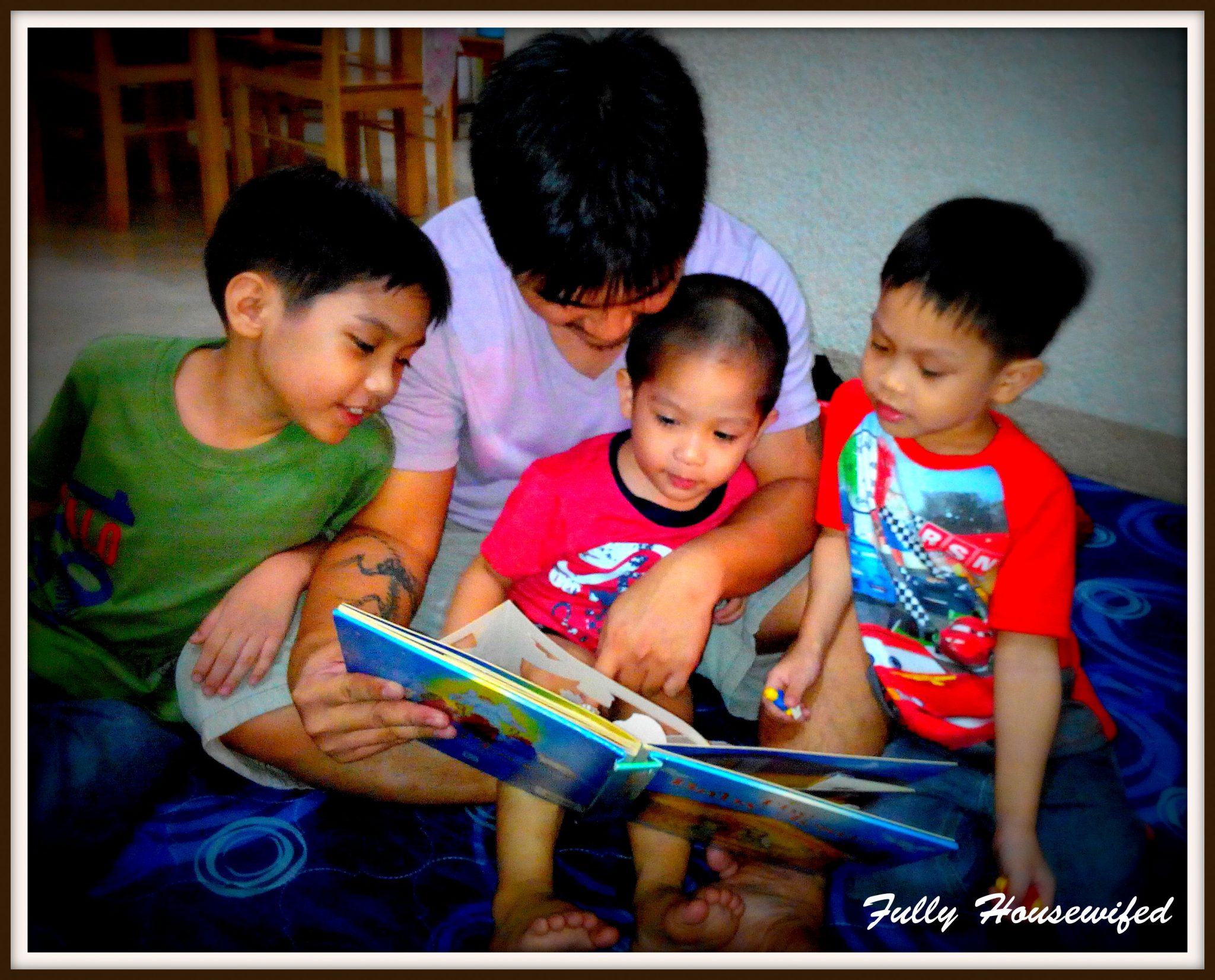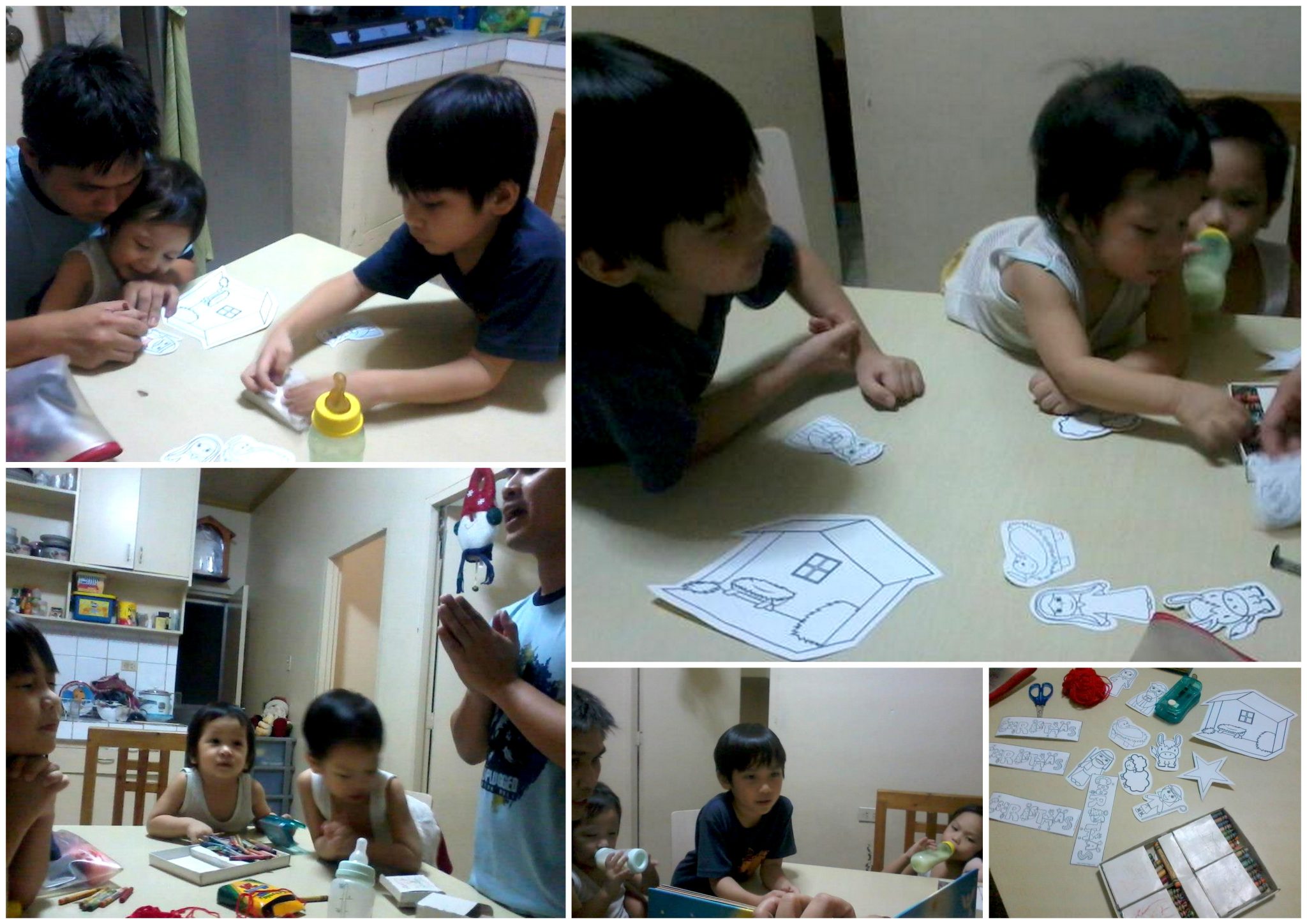 That very same year, a friend had passed on this pop up Baby Jesus story book, by PJ Shaw, which we used to tell the story of Jesus' birth.
I really like that it's a pop up because it feels like we're giving the kids a more animated and exciting presentation of the birth of Christ. Like that of a puppet show. Since the visual is strong, I'm hoping for a strong recall, too.
Plus I like that the text is still relatable to our 9-year old, as well as to our two younger sons.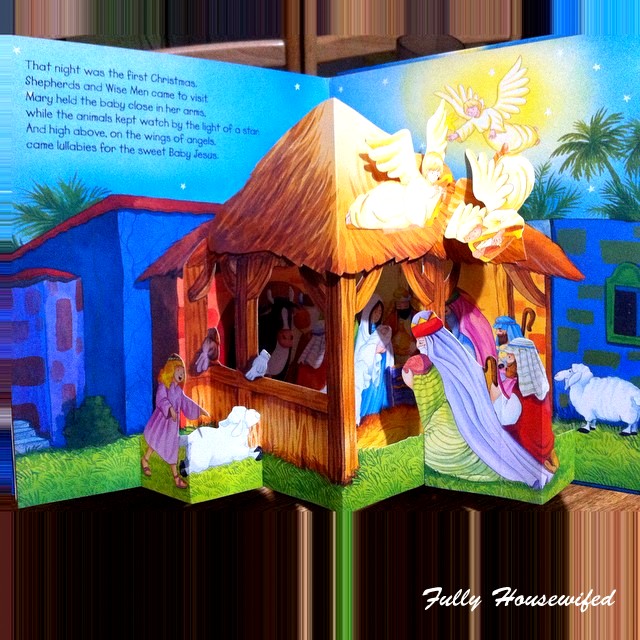 The search for a new nativity printable
Anyway, for this Christmas season, I wanted to make another nativity crafts activity but I didn't want to repeat the mobile one, so I went looking for one and came upon this printable nativity scene at madebyjoel.com.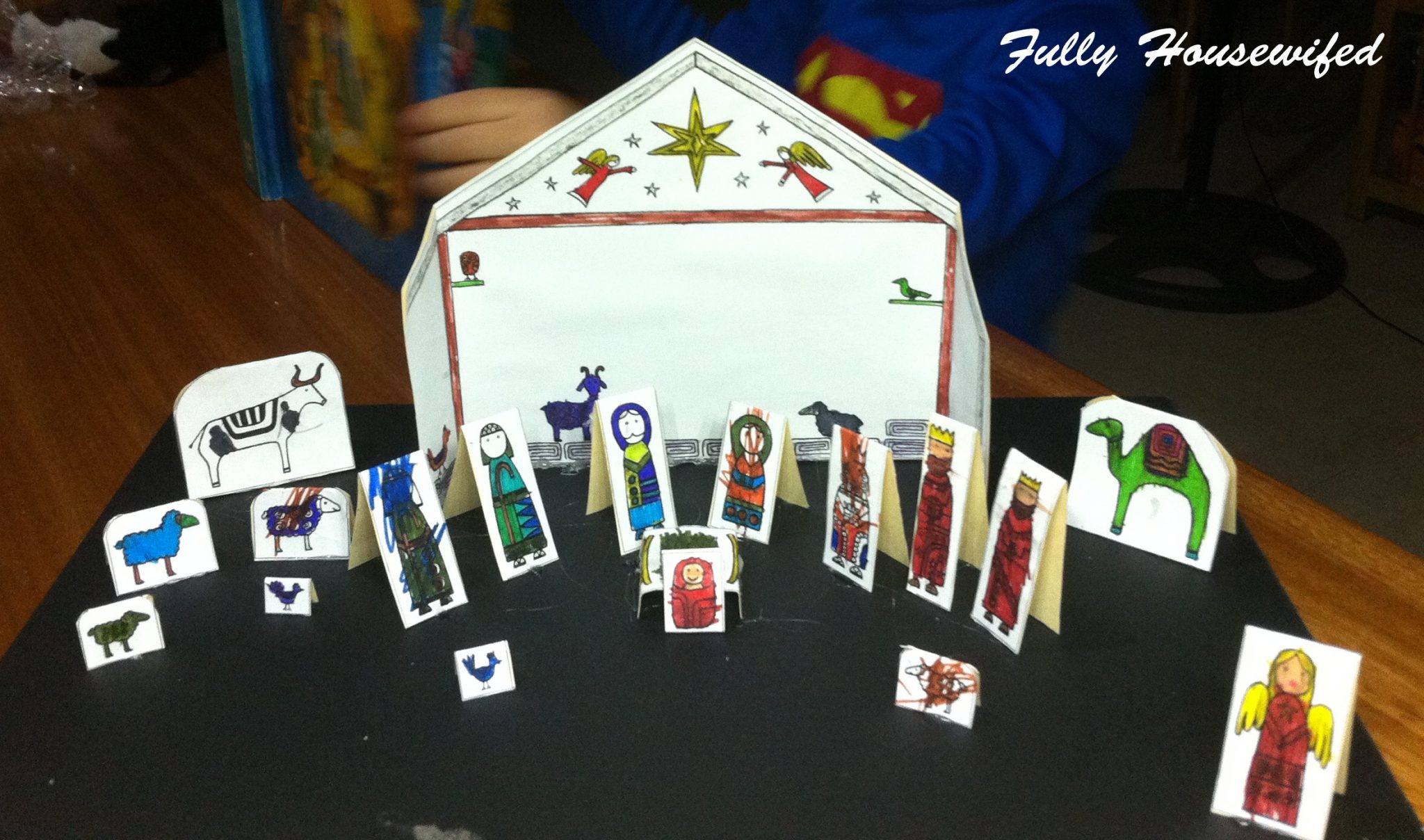 I was hesitant at first, because the characters that needed coloring were too small. When I was a kid, I hated coloring skinny pictures of people, I liked coloring books with big pictures.
But I couldn't find anything easy enough for a 3-year old to participate in, so I reluctantly downloaded it and promptly cut the figures.
By the way, it's the first time I've seen a nativity set wherein chickens were included!
Storytelling doesn't seem to grow old
So we took out the pop up book and Jay read the book to our kids. Judah was more into it now than he had been in the past two years, but we still have to be quick enough to keep their hands from tearing the book apart.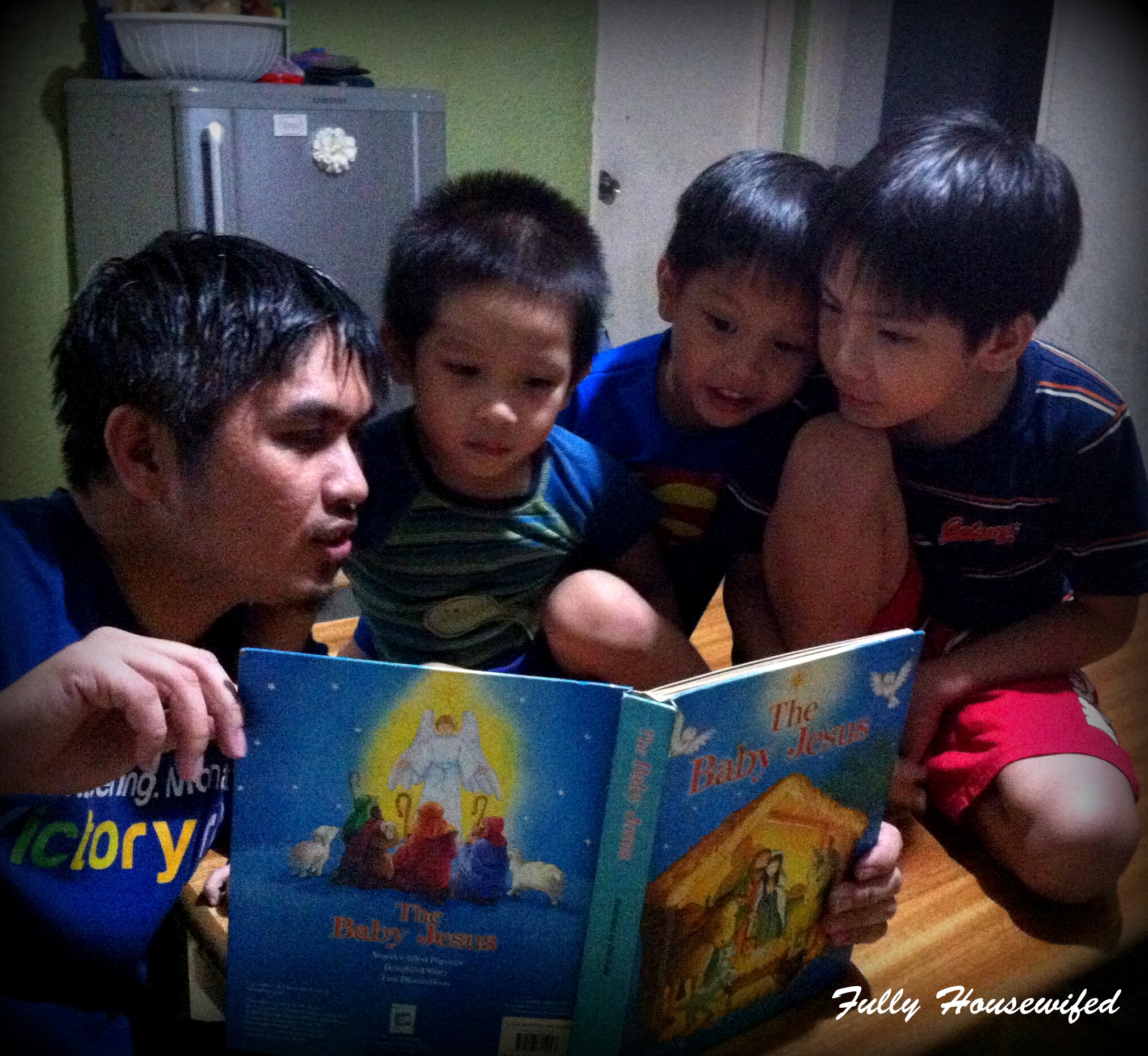 Our very first nativity scene
It turns out that my kids don't mind skinny cutouts, they colored away anyway.
Our nativity scene now rests on the kitchen cupboard, along with some of our other decors. Jay and I are still working on the "fireplace" we plan to surprise our kids with on Monday, and once it's done, the nativity will go on its mantle.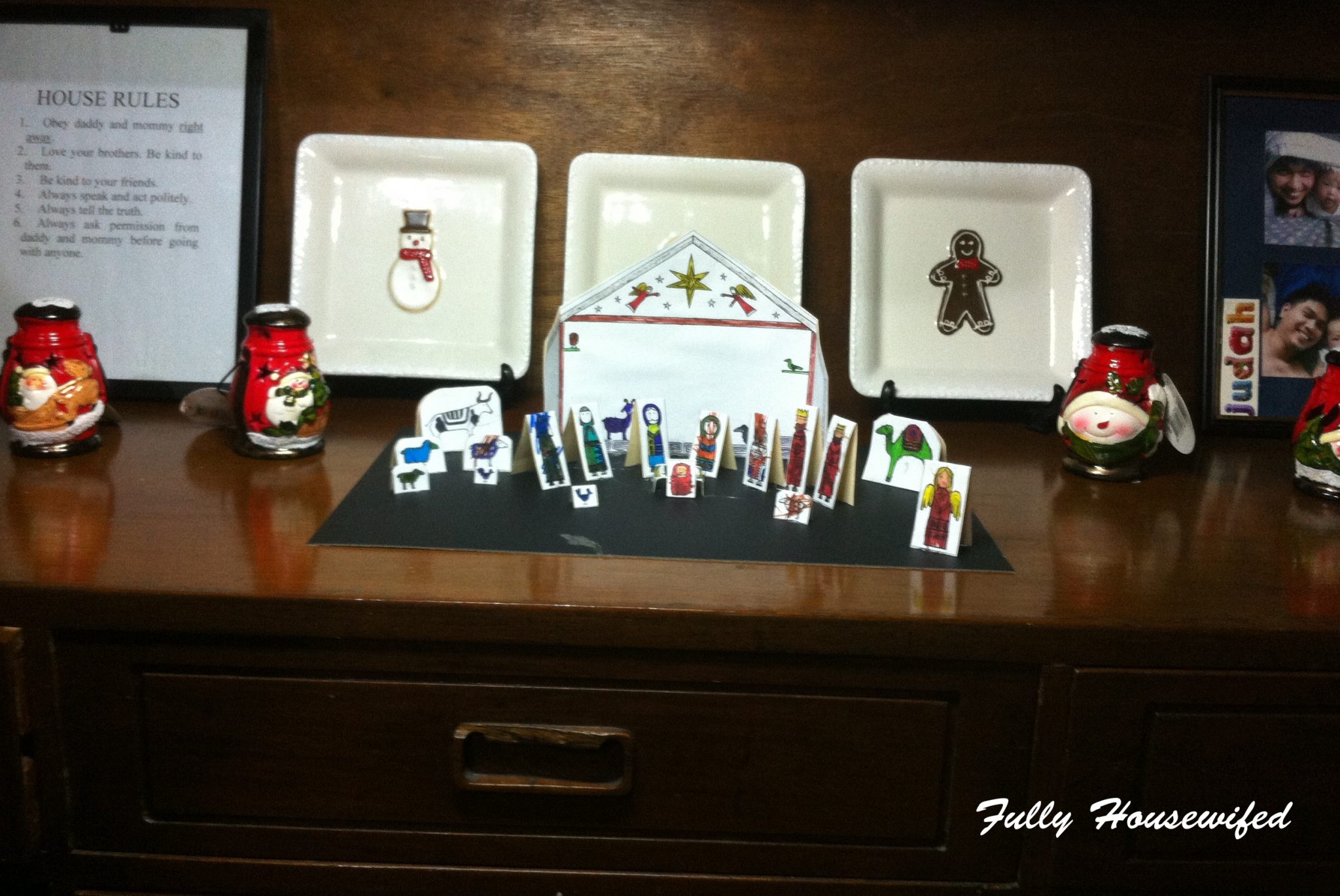 Instead of crayons, I asked the kids to use their multi-colored set of markers to color the cutouts. Judah, of course, just scribbled on the faces of the shepherds and animals, haha!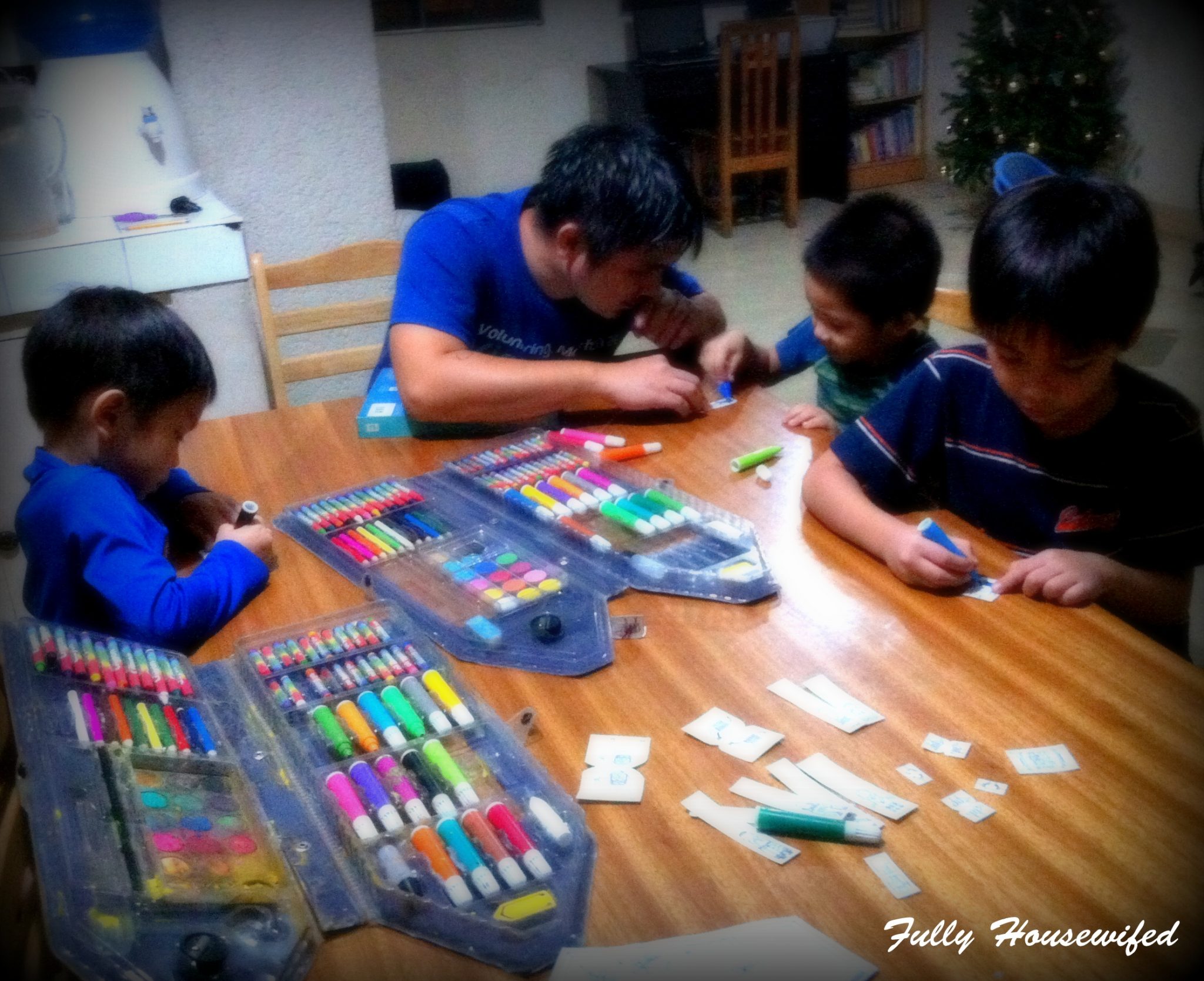 The kids happily took turns watching me attempt to glue gun the cutouts to an illustration board, some were successful, others weren't,  I had to use the regular glue to be able to stick all of them in place.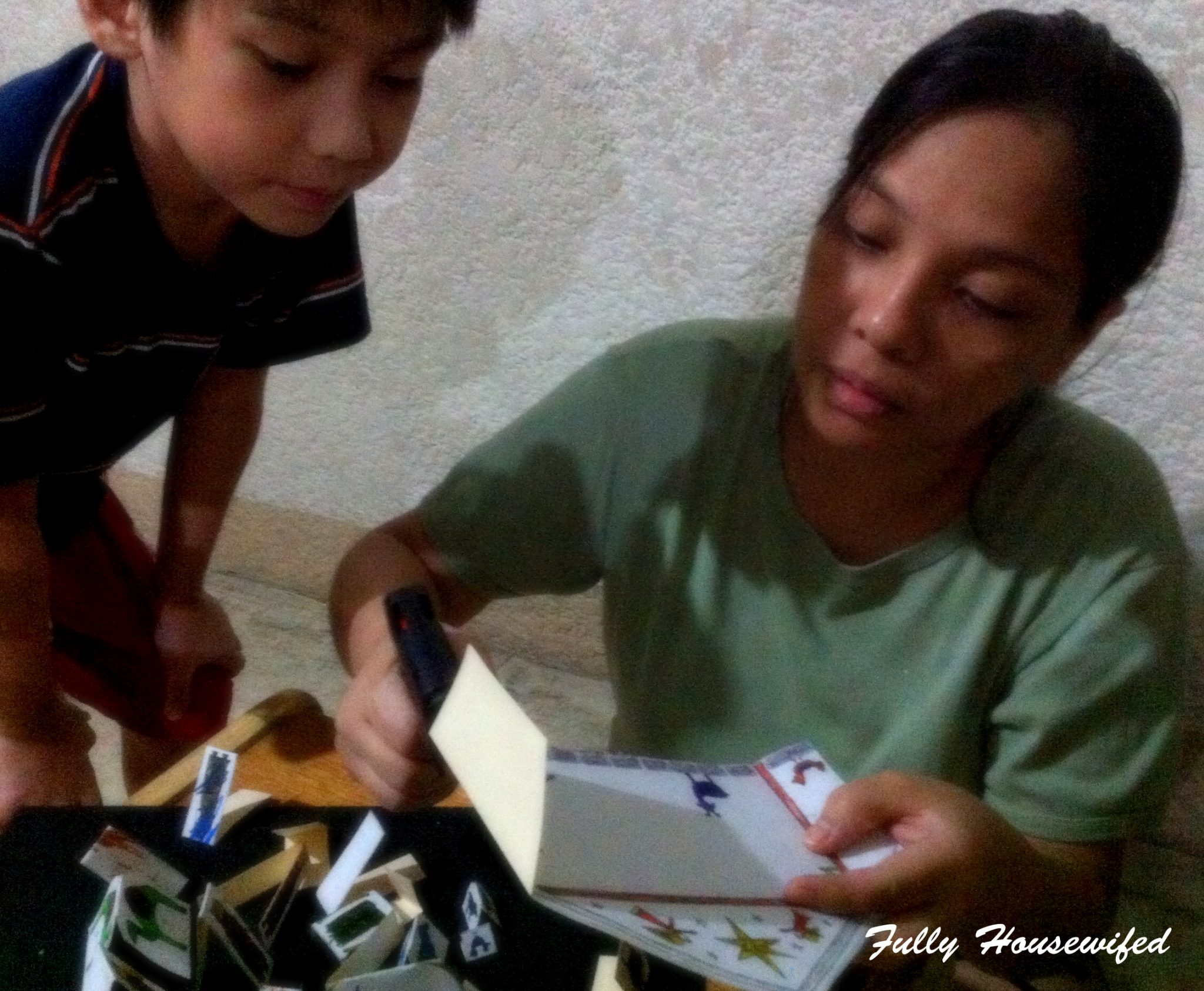 The storytelling and nativity activity remains to be one of the most, if not the most, significant activity among our Christmas family traditions for obvious reasons.
Perhaps, in the not-so-distant future, as the kids grow older, we will have to adjust our family discussions on the topic, but for now, I'm enjoying myself doing these things with our kids and building fond memories with them.
If you want more ideas on activities to do with your kids for Christmas, click any of these links:
————————————————————————————–
"Today in the town of David a Savior has been born to you; he is the Messiah, the Lord" Luke 2:11.
"Jesus said, "Let the little children come to me, and do not hinder them, for the kingdom of heaven belongs to such as these" Matthew 19:4.
"Teach them to your children, talking about them when you sit at home and when you walk along the road, when you lie down and when you get up" Deuteronomy 11:19.