Christmas Traditions 2014: The Fireplace
We were not able to prepare for Christmas eve. My brother died exactly 7 days before Christmas and we dropped everything to be with family and mourn his passing.
My brother's remains were cremated on the morning of the 23rd, we asked our babysitter to stay with the kids as we took a short trip to the toy store to get them some presents. After all, Christmas isn't about me and the children have been excited and expecting a happy celebration. It's supposedly our favorite time of the year, I can't drag them down with me.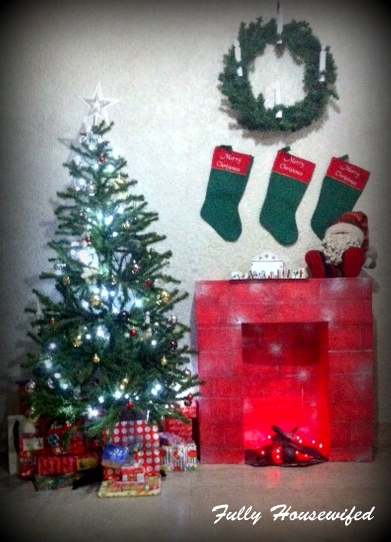 My husband had been understanding. He took charge of the rest. He roasted chicken and cooked spaghetti. I'm really very grateful for him. I have not been able to plan our Christmas eve dinner at all.
We asked the kids to stay in the room so we could clean up the house and set up our surprise. We've been working on a "fireplace" for weeks, we waited this long to make sure that it will make it to Christmas. If we set it up earlier, there's a big chance it would have been ripped apart before the date.
It wasn't an original idea. We saw this on my news feed and thought it would be a great idea to make and surprise the kids with.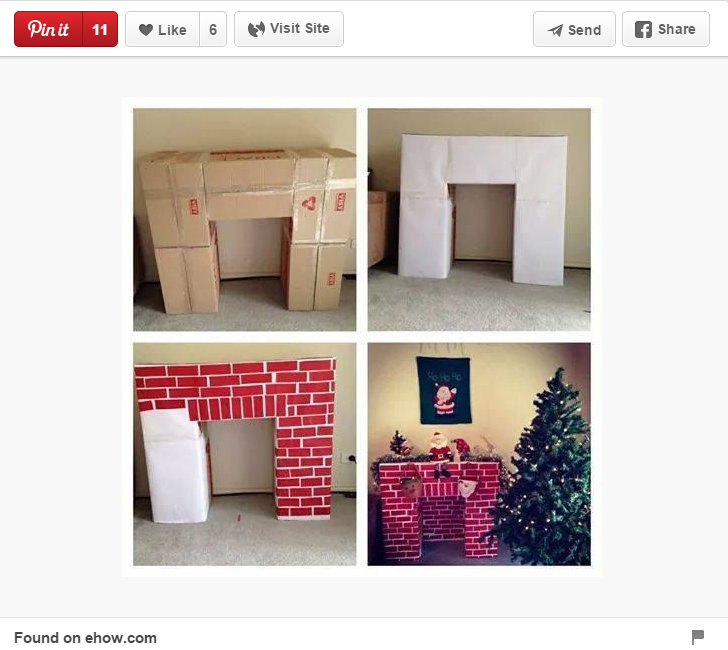 We didn't copy the model to a "t". Although Jay made use of cardboard boxes, he made me glue tissues into it a la Art Attack, for texture.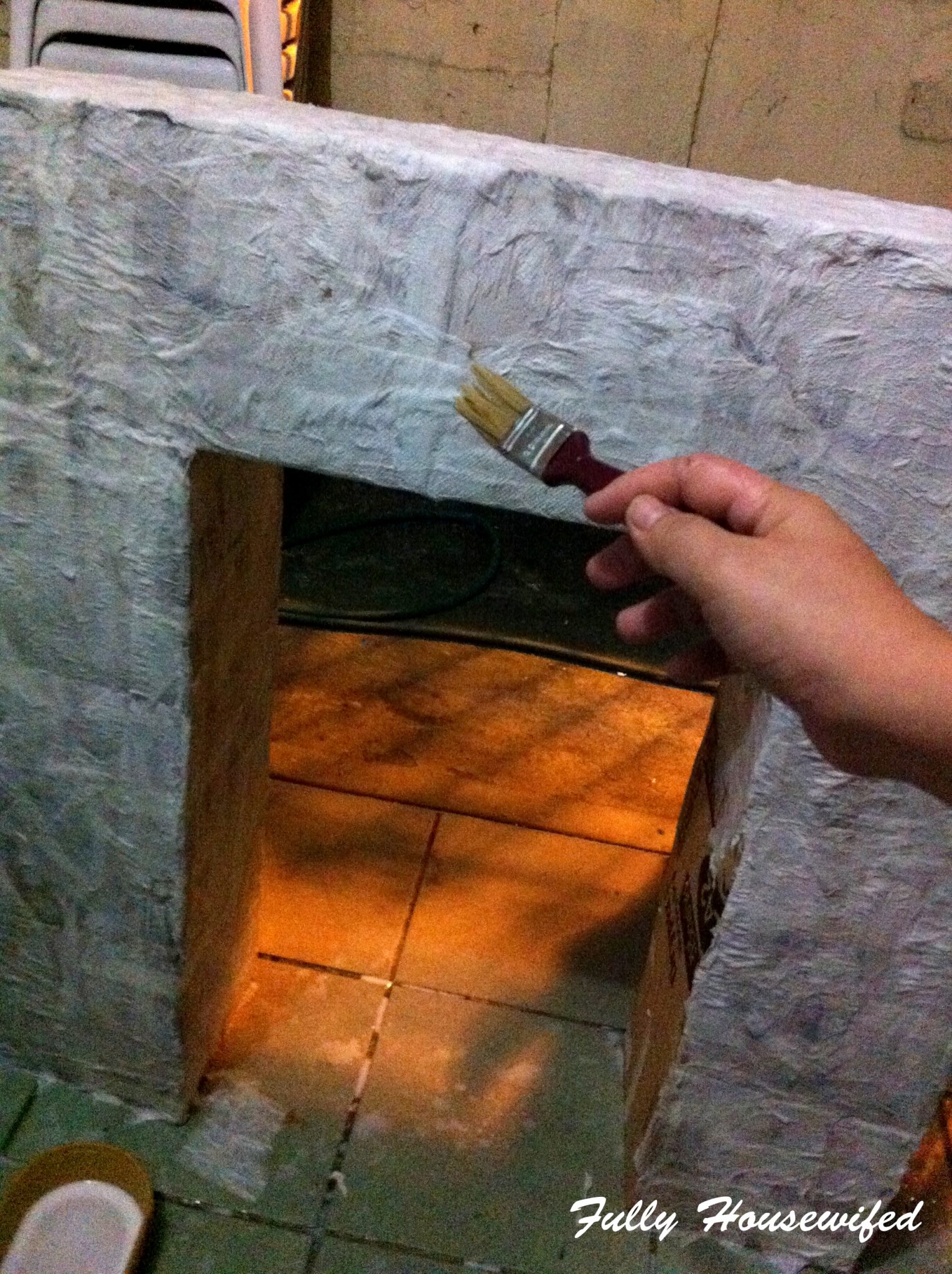 Then, he spray painted it with red and silver colors.
For the furnace, he spray-painted rolled and crumpled board papers to look like small, chopped wood, then position red Christmas lights beneath to make it look like glowing embers.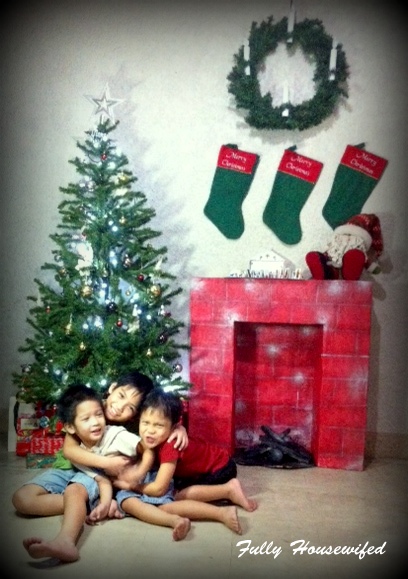 When we called the children out, they were thrilled. Not only because we had a fireplace, but because of the gifts they saw beneath the tree beside it.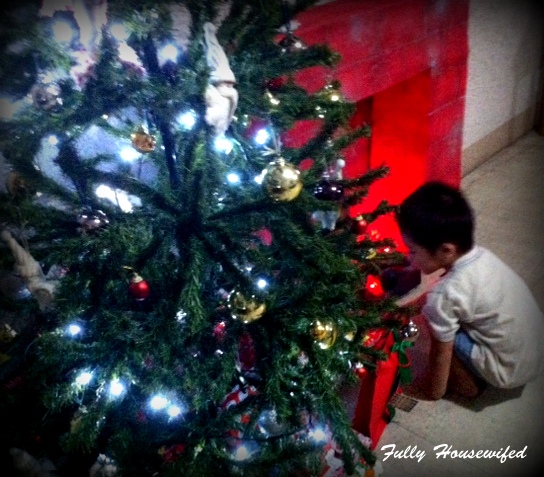 But they stared at the fireplace for a long time. My husband taught them to warm their hands on the pretend "fire" and our youngest smiled happily as he observed the "embers" flicker and glow.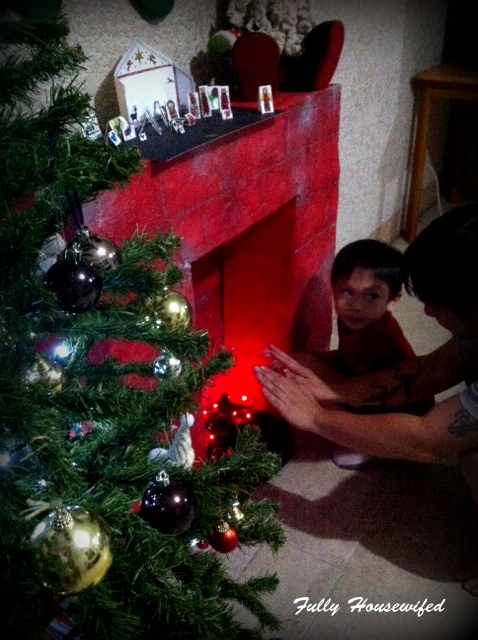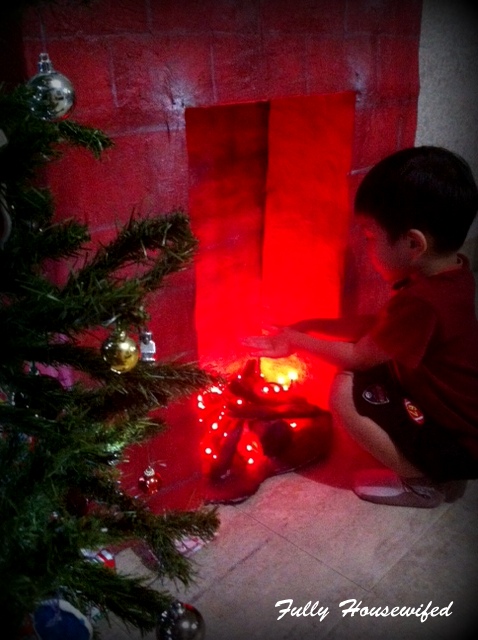 Our eldest stood by with his scooter (yes, we allow the kids to zoom around with their scooters around the house) and quietly said, "it's nice, mom".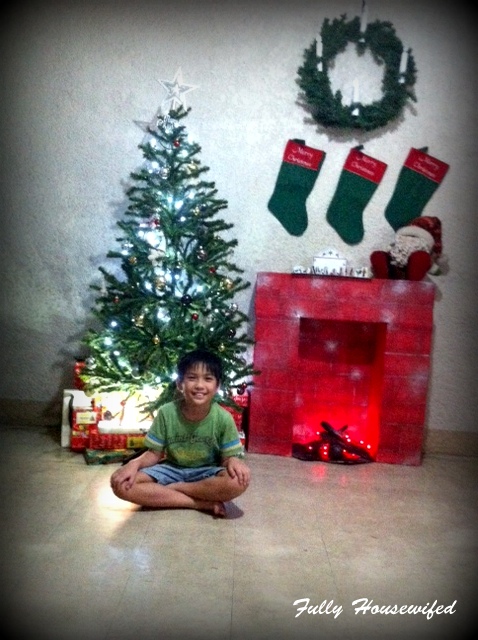 There were no wines and no sweet desserts, and we forgot to play our Christmas playlist. The children didn't mind, they couldn't wait to open their presents.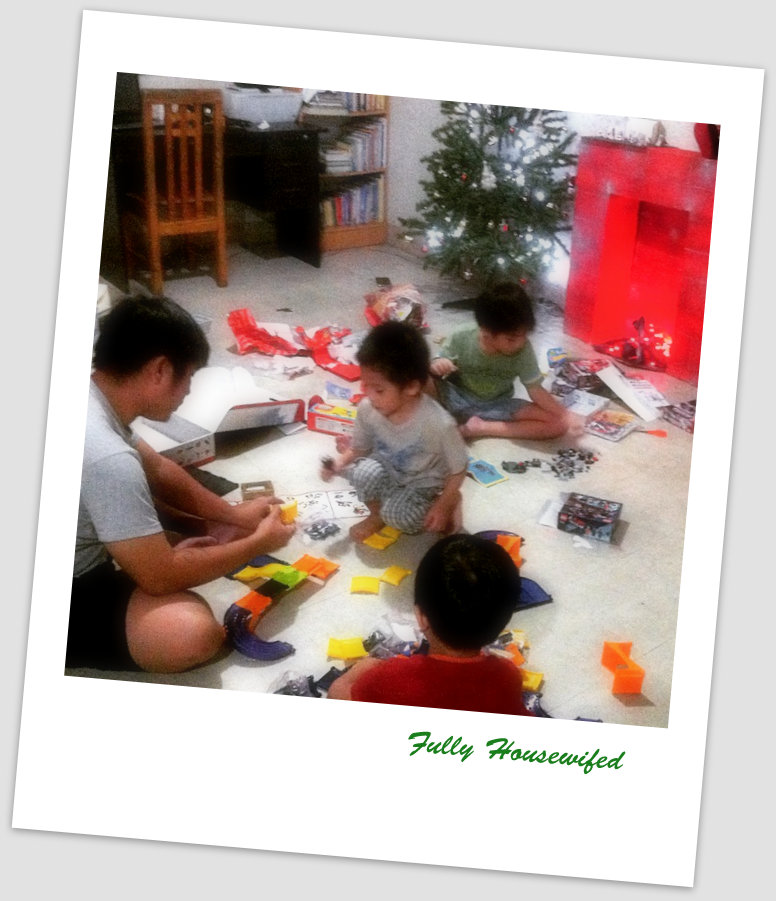 It was definitely not the kind of Christmas I was hoping for, not one when I nurse a heavy, broken heart.
But I thank God for family. For my husband and for my children. And for reminding me that life is short and time is fleeting. That there is not enough time to linger on hurts, pains and selfish gains. To forgive right away and to love completely.
After all, isn't that what Jesus did for us? We love because he first loved us. (1 John 4:19) That when we were still sinners, he died for us. (Romans 5:8)
Let it not be too late for me to say, Merry Christmas, everyone.
——————————————————————————————————————
If you want more ideas on activities to do with your kids for Christmas, click any of these links: