Christmas Traditions: A Party at St. Rita orphanage
We had three Christmas parties scheduled on that day – the kids' Christmas party with other home schoolers at their MAPEH classes, the staff Christmas party at Jay's workplace, and this one.
Our company's Philippine team have decided to join a group of home schooling families from the South in hosting a Christmas party for the kids of St. Rita Orphanage in Paranaque.
It was a bit of a tough decision because the other two Christmas parties were just as important as this one, but it was the opportunity to take part in bringing joy to children without families that tugged at our hearts more.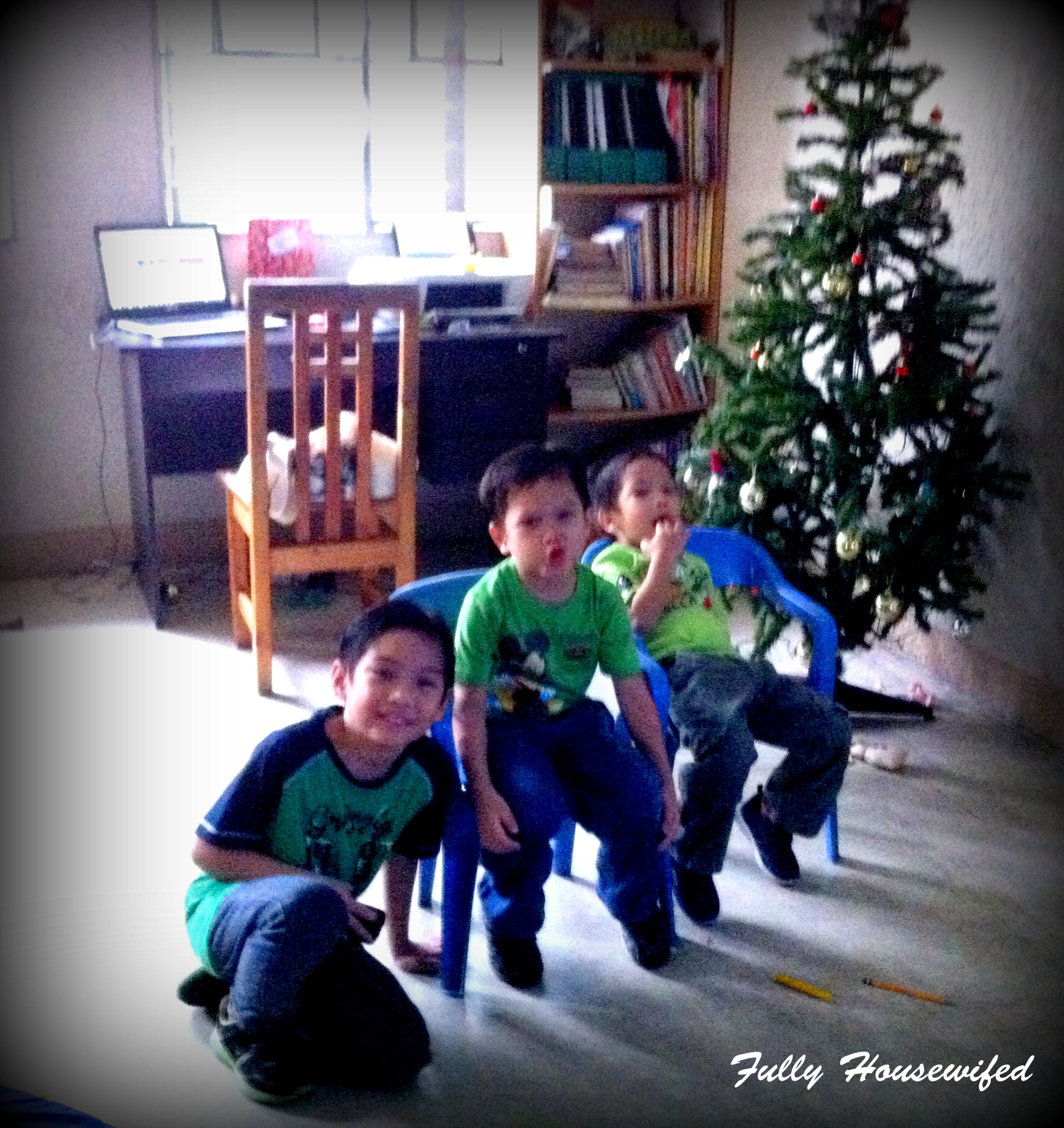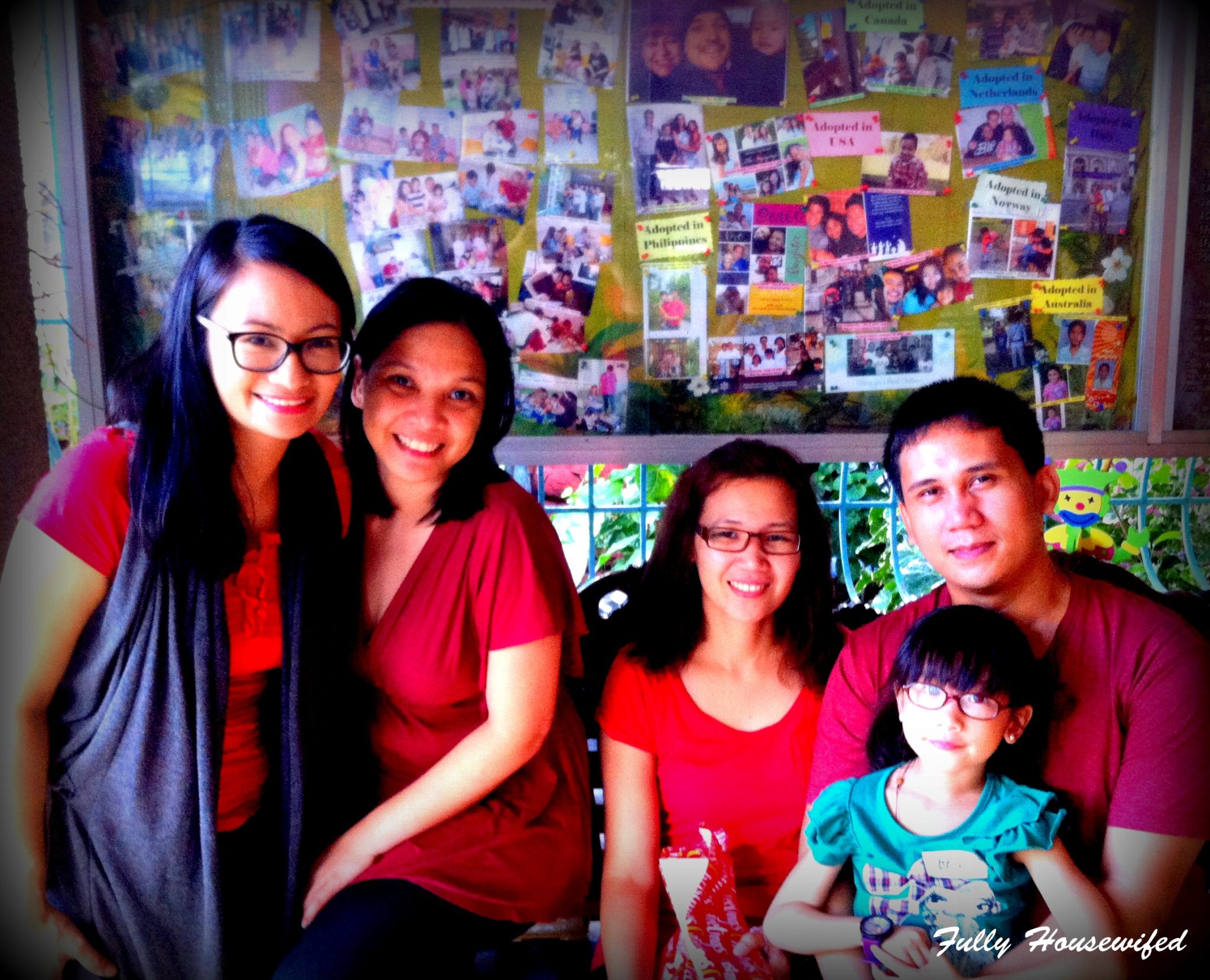 A puppet show and more….
Most of the preparations were made by the other families in the group. What I had the privilege of doing was writing the 10-minute script for the puppet show for an audience of 4-6 year olds on the birth of Jesus Christ.
I was really humbled to have been able to do this. It wasn't my first time to write a script for kids since the Kids Ministry is our passion and our calling, but to be able to write for these little ones was just so…I didn't deserve it but the LORD allowed me the opportunity to bless these little ones with my writing and I gave it all my heart.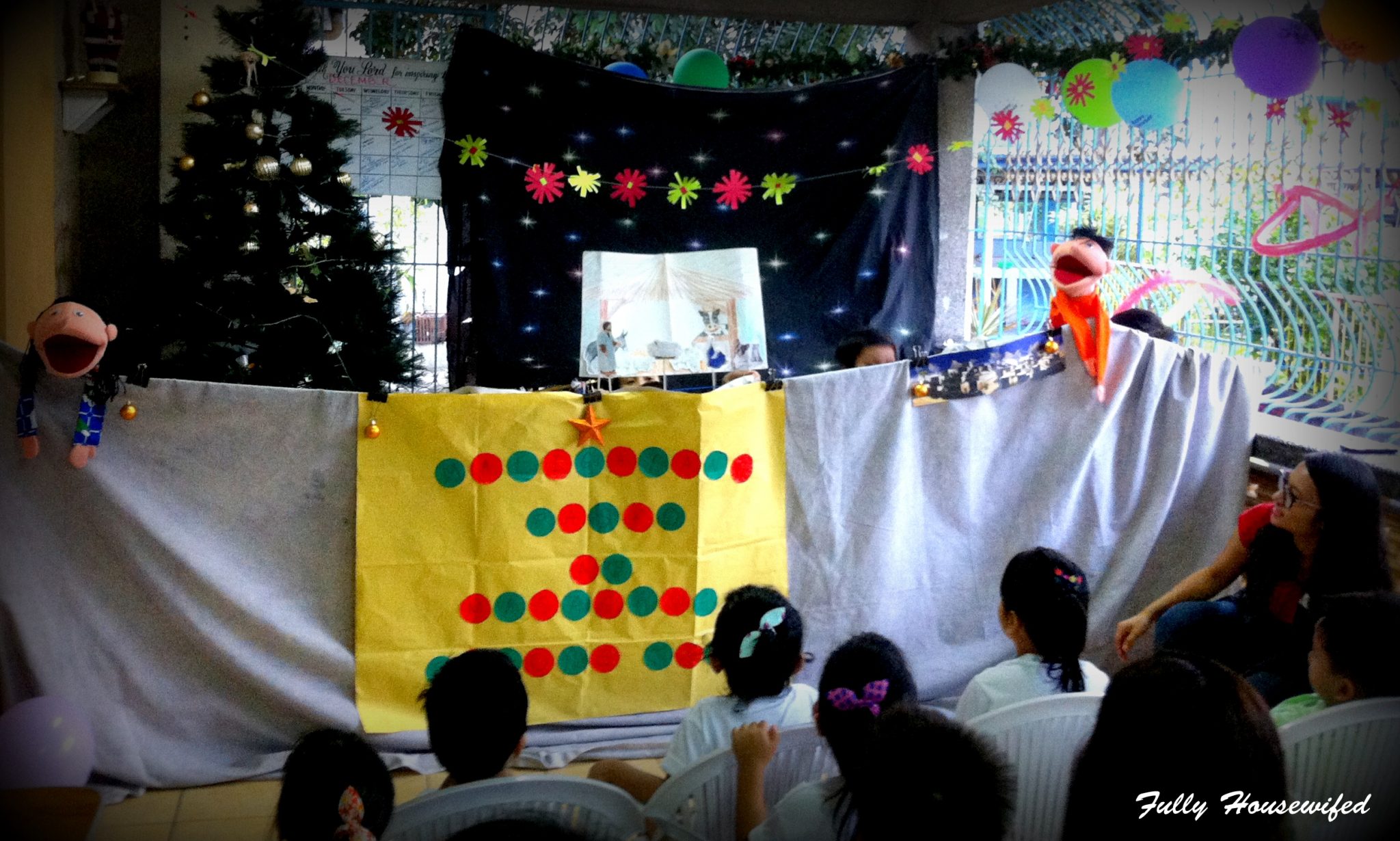 There were games and prizes, and the kids were asked to sing a couple of songs for the adorable children of St. Rita.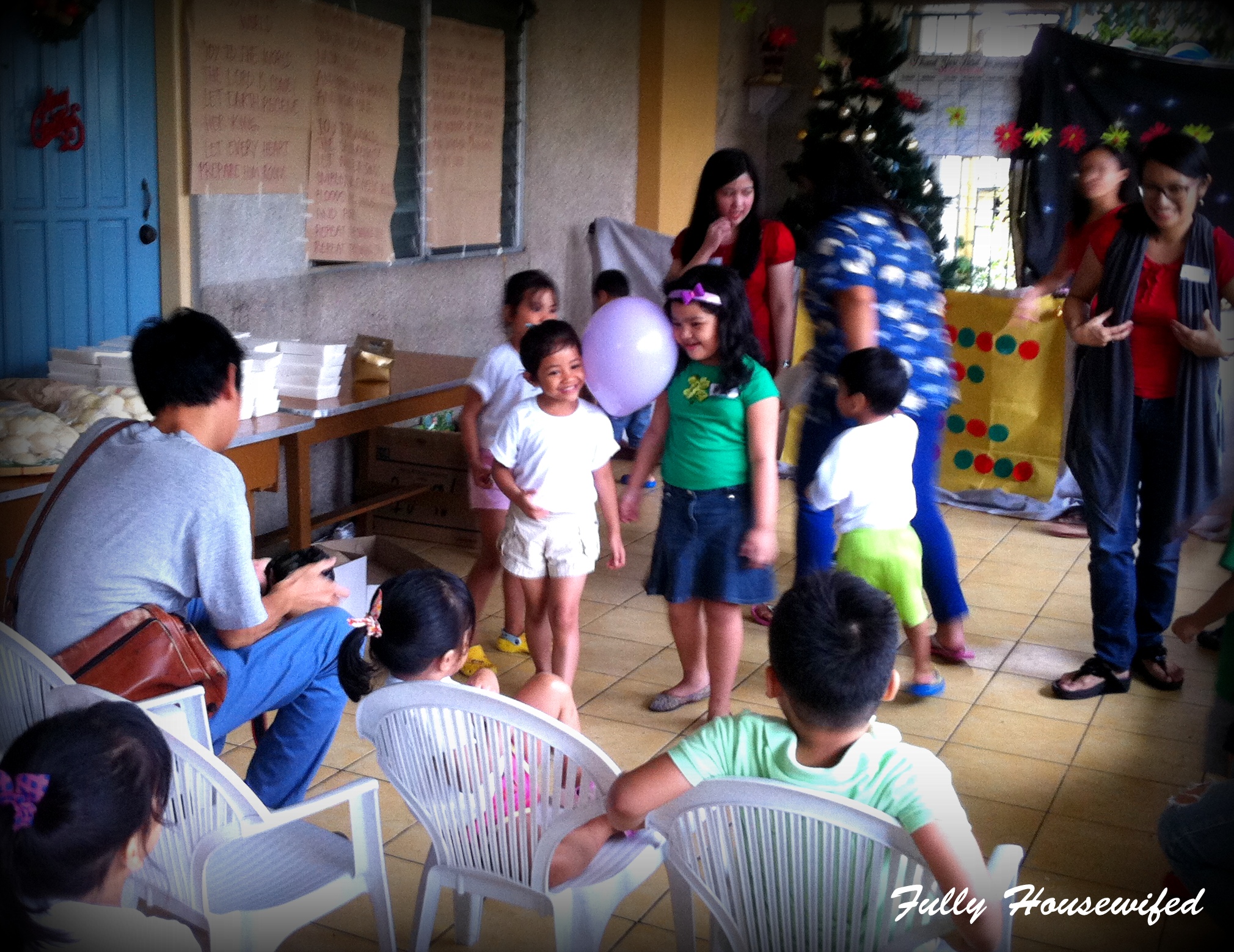 I felt so proud of our eldest son, Pablo, who stepped up and really helped out in the games. When the kids didn't have anyone to partner with, he willingly stood up to team up with them.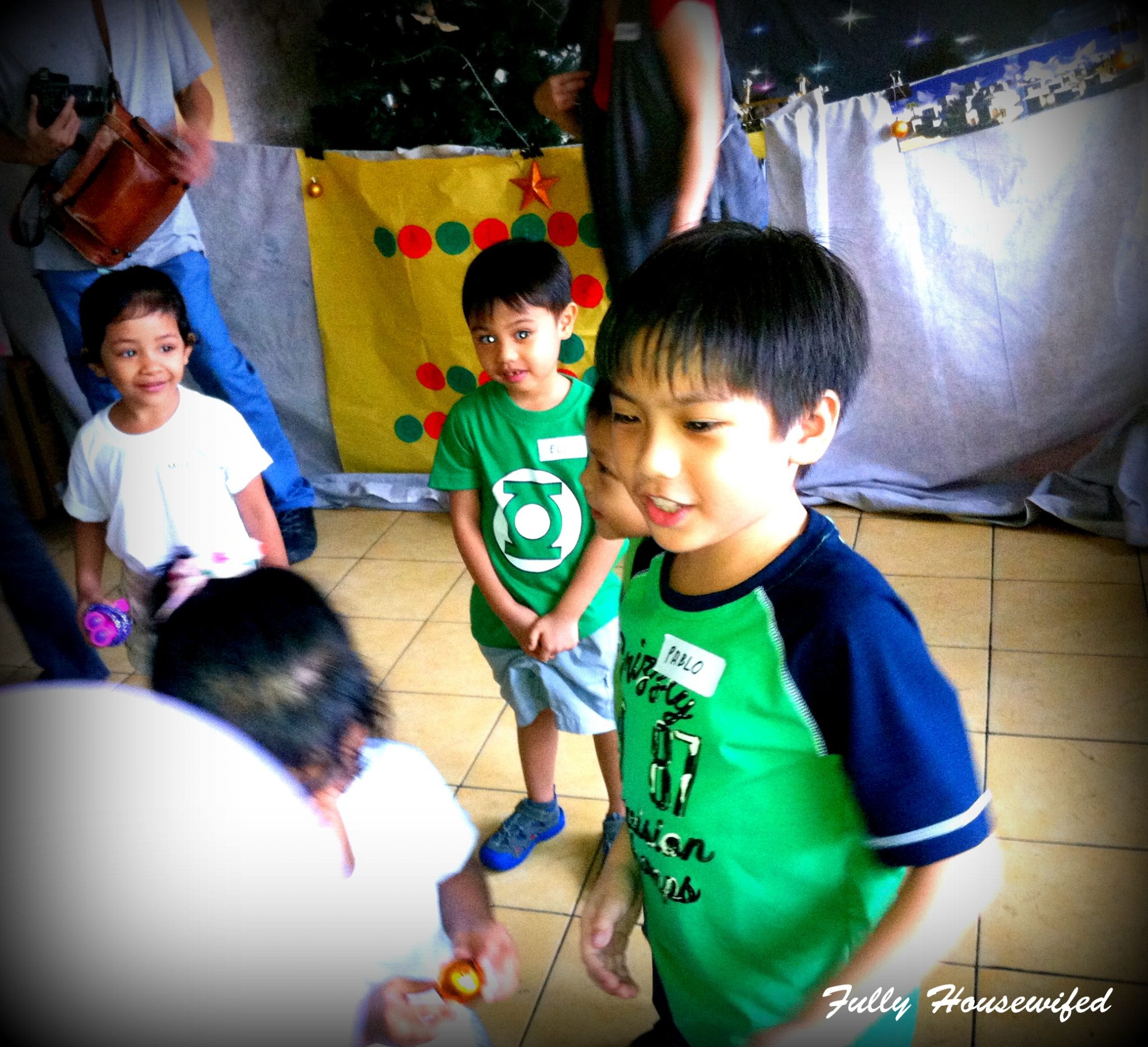 And he went forward to lead everyone in prayer before they all ate together.
I was surprised by his prayer. He prayed for the children at the orphanage to have families of their own. It gave me peace to know that my son's heart is in the right place and is fully aware of the little orphans and their circumstances.
Lukas wasn't so far behind
Lukas didn't understand much yet why we were there, but I'm glad that he participated in the games and played with whoever wanted to play with him. I guess in his own little way, he's able to serve the children of St. Rita.
And when he was outside eating his spaghetti with his dad and Judah at the swing, he hurriedly ran back when he heard that it was time to do their song number.
St. Rita Orphanage

I don't know much about St. Rita, but from what I've been told, the kids are only as young as six years old and below.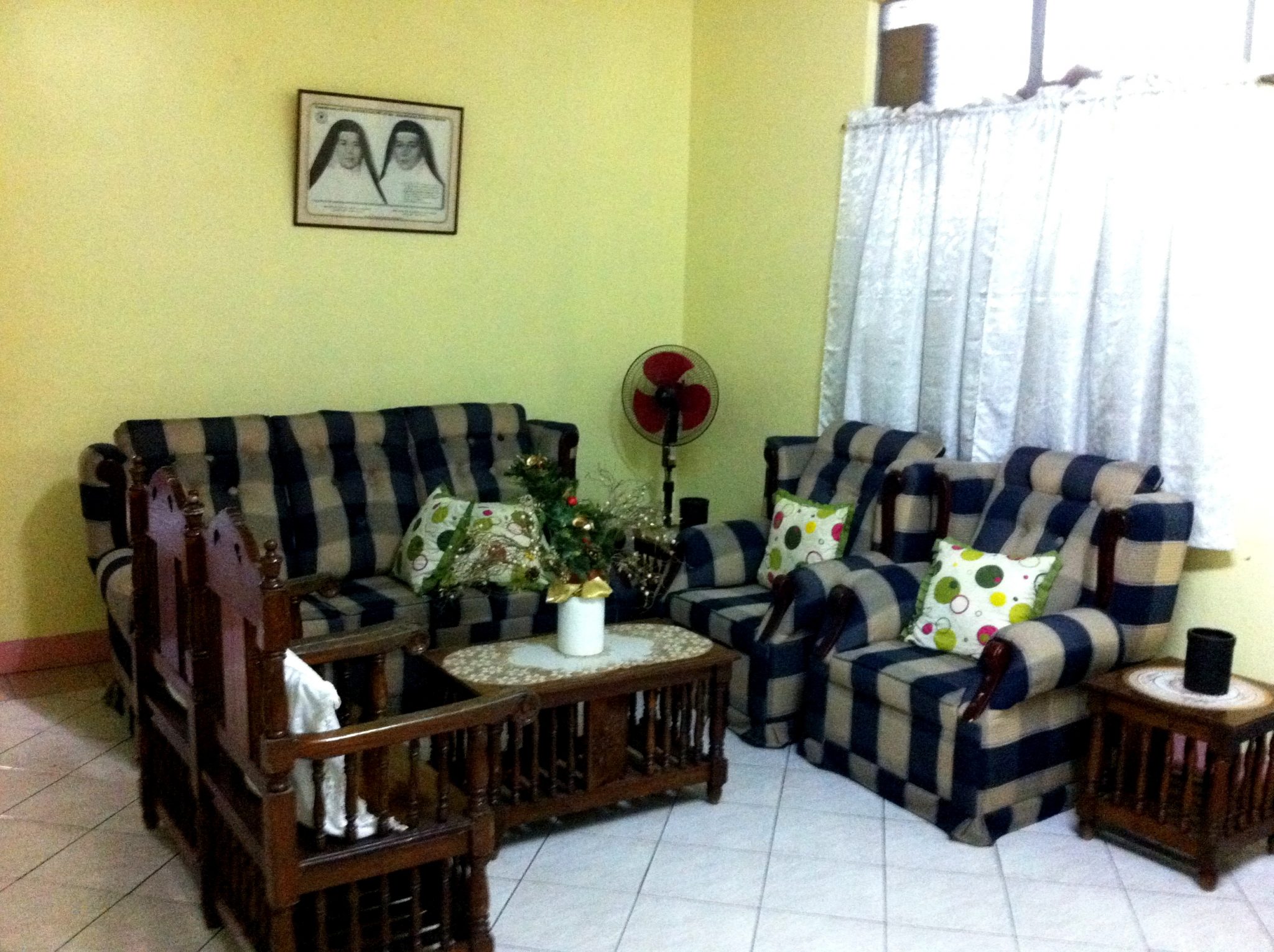 The place is very well kept, with volunteers in uniform, helping out in taking care of the children – feeding them, playing with them, bathing them, and making sure that they are provided their basic needs.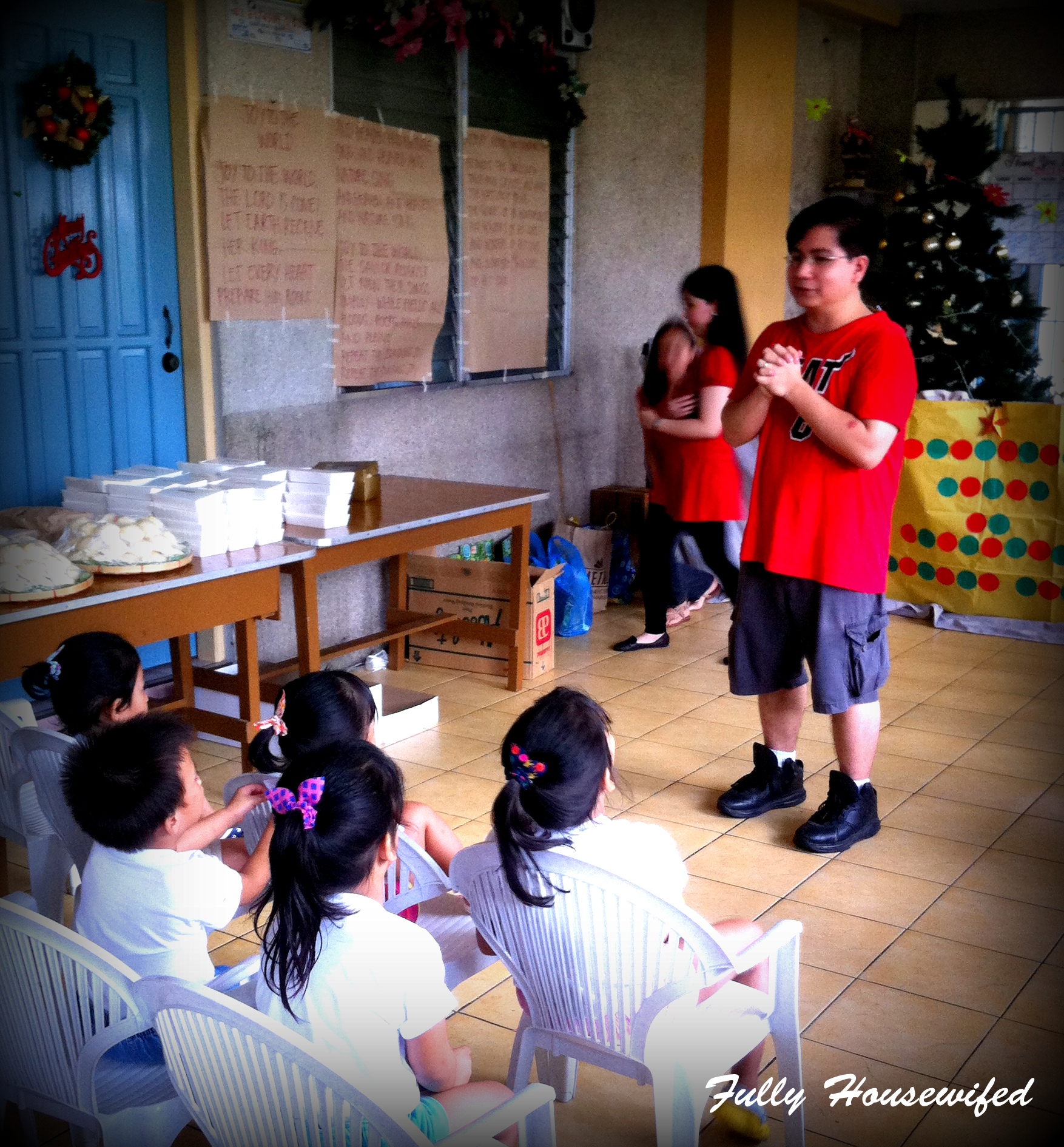 If you want to know more on how you can help the children at St. Rita orphanage in Paranaque, click this link to visit their official website.
More details on St. Rita orphanage on Every nook and cranny.
Unlike other Christmases
Unlike other Christmases, we weren't able to go to too many fun places this year, but that's alright. God has his way of making our family's Christmas more meaningful and memorable.
There were so much to learn from the visit at the orphanage. We all learned to give of ourselves, be thankful for family, appreciate the things we can easily take for granted and to be expectant for others, that they, too, will find the hope that that we have (1 Peter 3:15).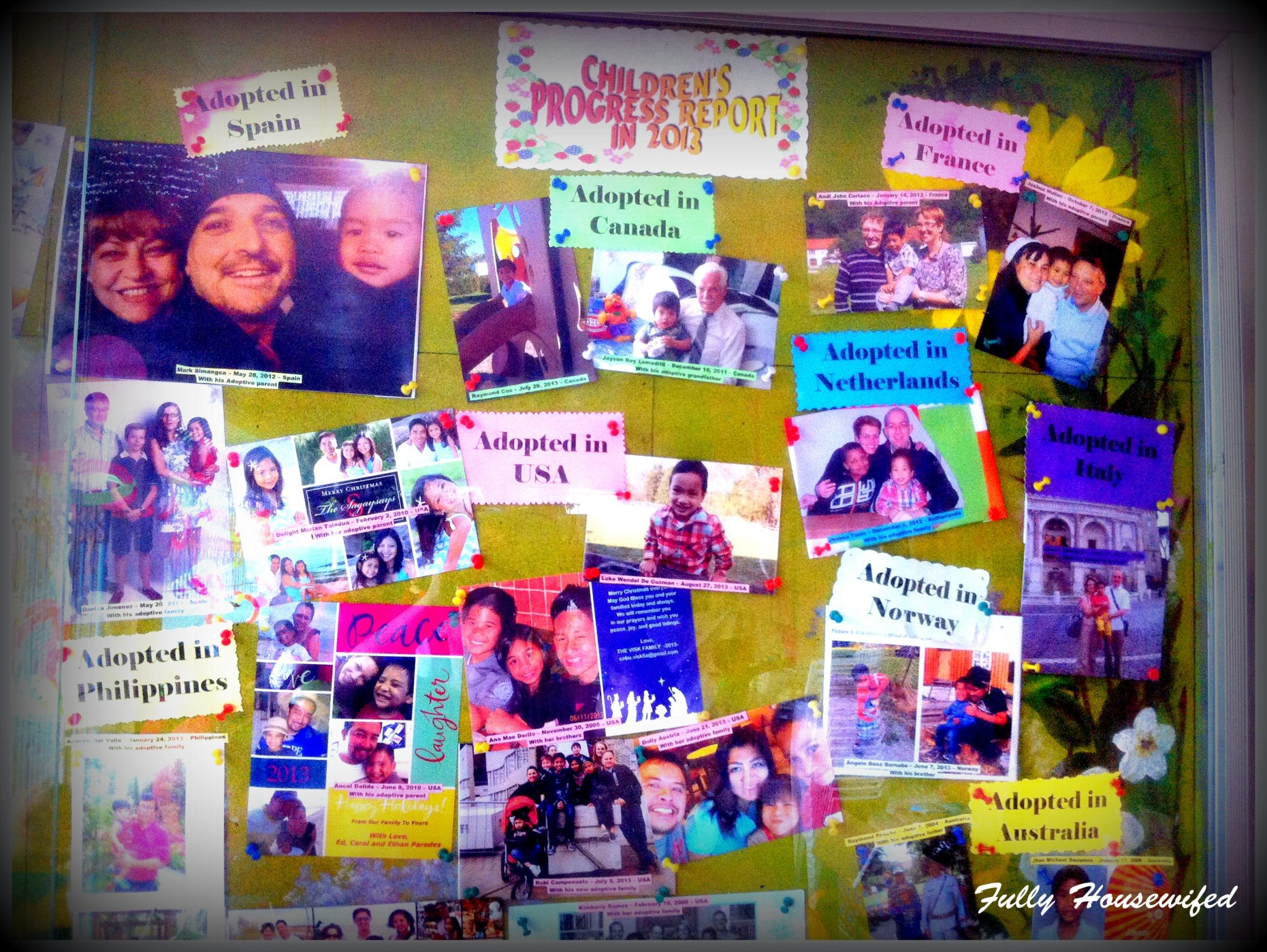 The Lights show
And since we're on the subject of joy and contentment, let me just share with you about the Lights show at Ayala Triangle.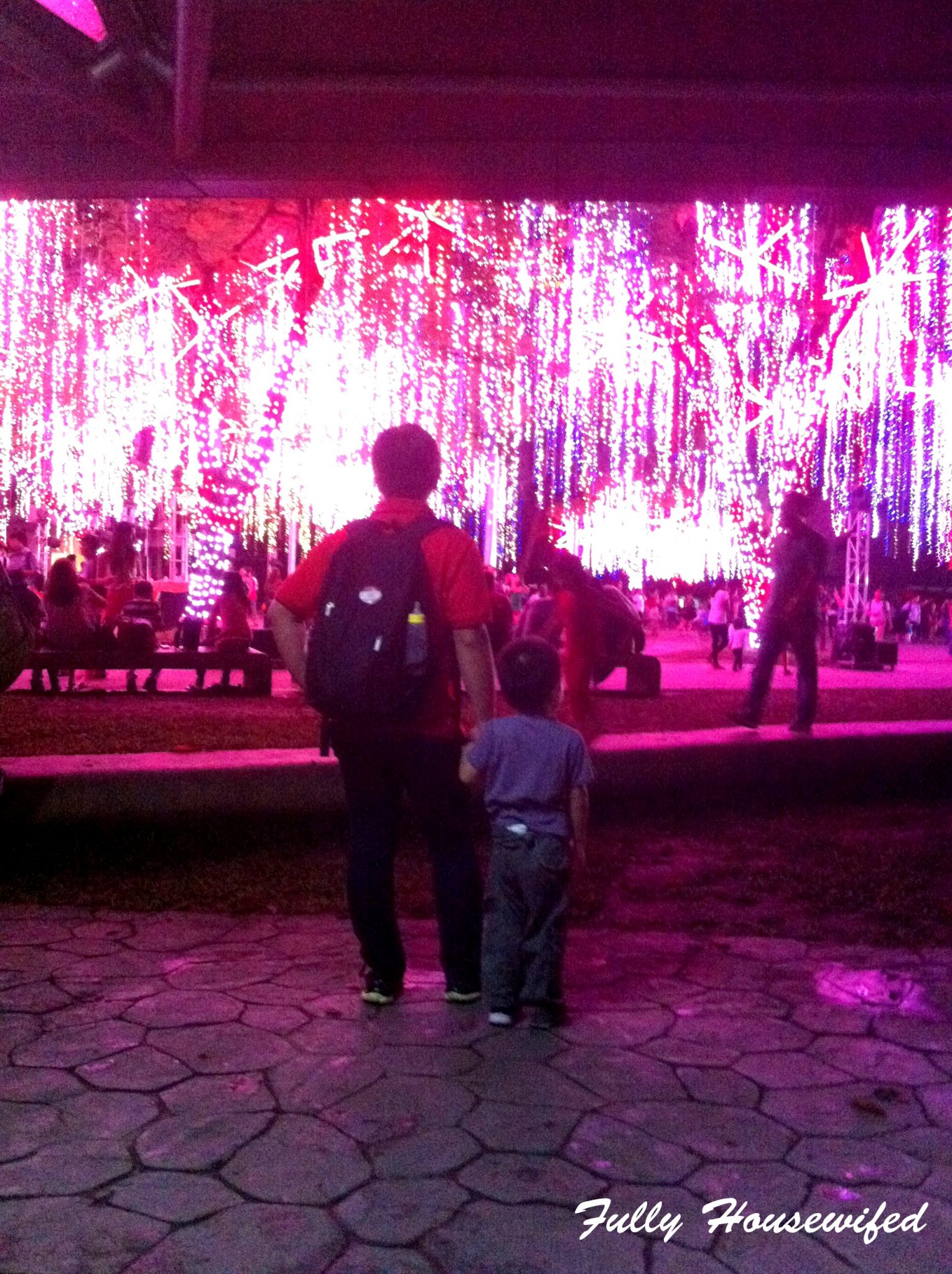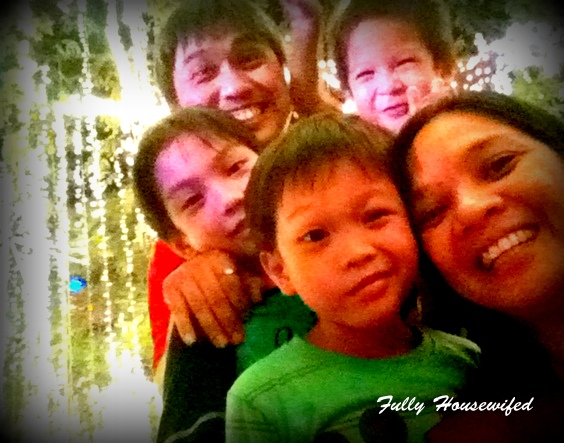 Since we took the van back to Makati, we decided to take the kids to see it as a treat. It's nice, you won't see it often, and the best part is that it's free.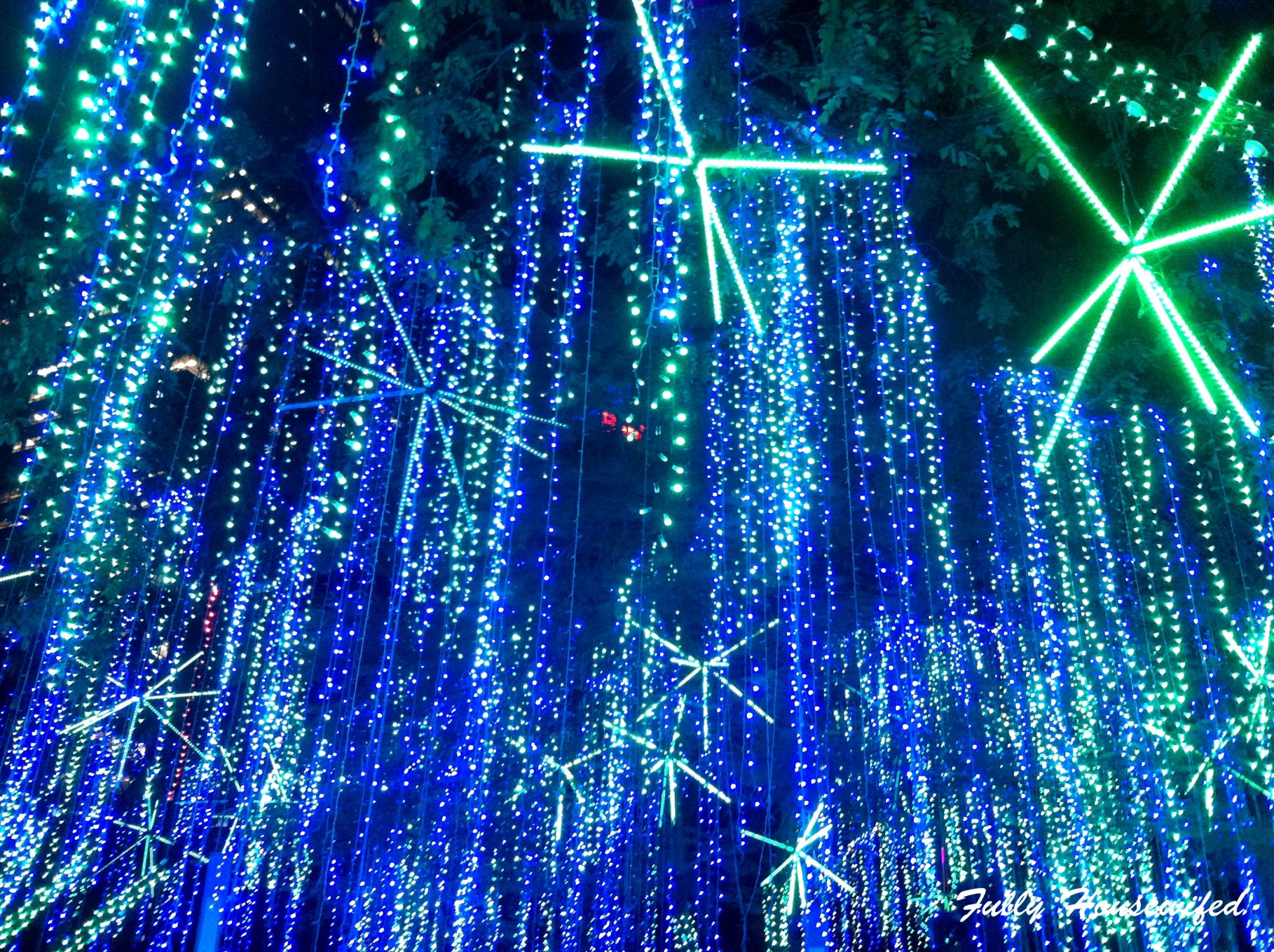 There weren't as many people as the last time we visited and we found a comfortable place for all of us to sit together and appreciate the dancing lights.
We waited for a while, and when it finally came on, I looked at my children and I saw just how amazed they still are.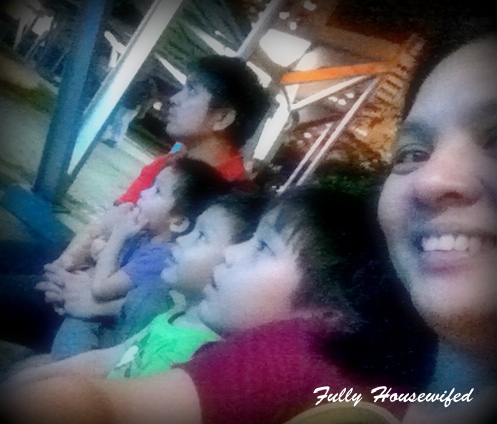 Now if only we can see our lives through eyes like theirs….
_____________________________________________________________________
If you want more ideas on activities to do with your kids for Christmas, click any of these links: