Money 4 Life: How we chose our Financial Advisor
Choosing the right financial advisor (FA) is one of the most important decisions we have made in our journey to financial freedom. We've been presented to by many different financial advisors from different investment companies, and they all did so well, so if it were only a matter of competence, we had a buffet of them.
But my husband and I realized that we were not only looking for someone to call when we need to cash in our investments, but that we were choosing someone who will partner with us in working towards the goals we have set for ourselves.
We'd be working and collaborating with this person for years and years to come. It's not enough that we like that person. We have to be able to trust that person enough to reveal certain areas in our finances we wouldn't disclose to just anybody else.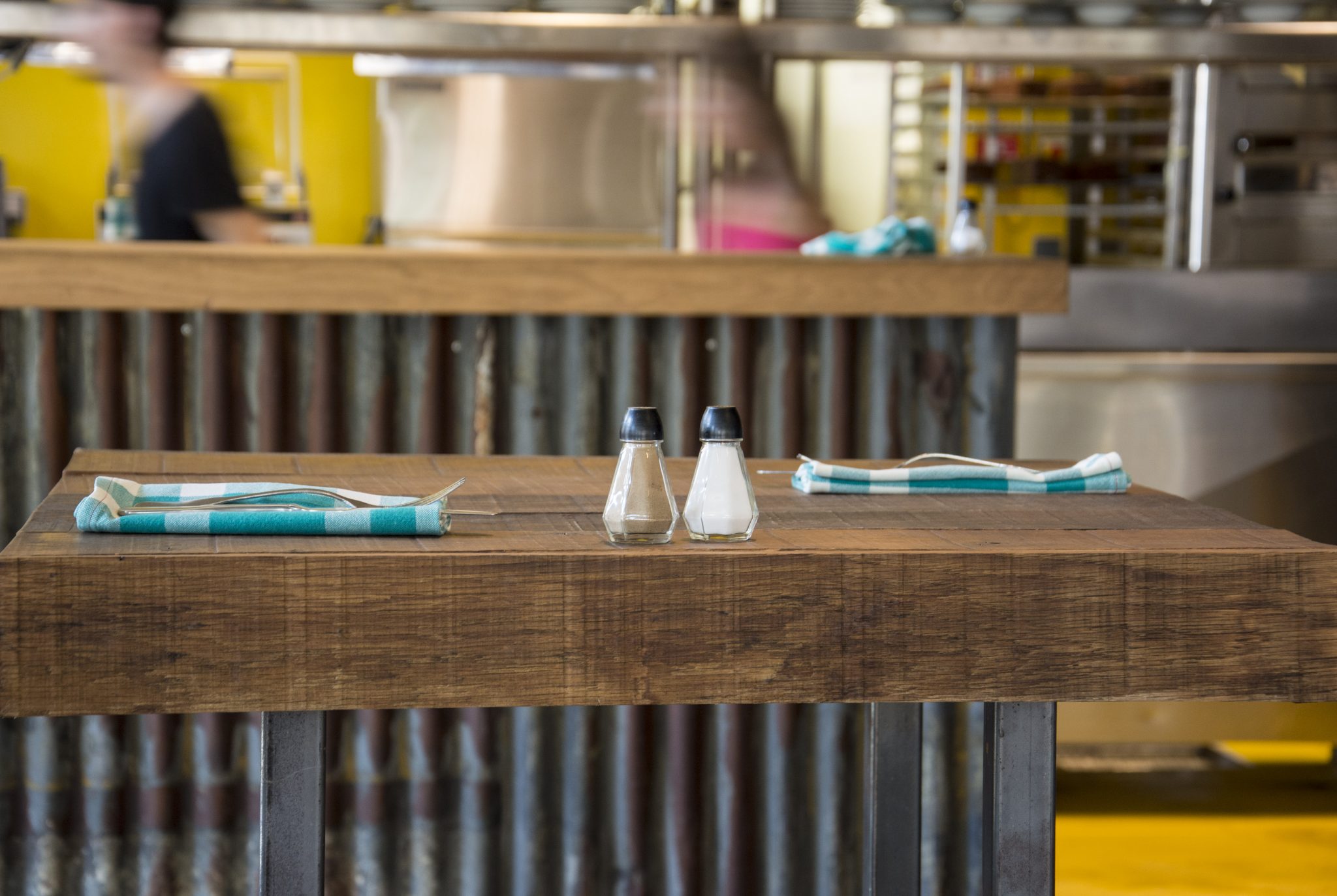 Perhaps many would assume that we chose our FA, Che Gernandizo, because she had been a friend for several years. The number of years we've known her contributed to our decision, but not in the way you think (I'll get to that later).
You have to know that all the other FA's who presented to us were our friends, too, so it's really not just about being "friends" with Che that made us decide to sign her up.
Let me give you 4 factors that helped us decide on Che to be our FA.
Please note that these points were also enumerated by finance expert Aya Laraya at the third session of the Money 4 Life Workshop that I've been attending monthly.
(READ: Money 4 Life, The Poverty Mentality)
1. Competence
Let's get right to the obvious: Your FA needs to be legit.
Scams are common nowadays, so having a license to do what they do is one of your assurances that you are not being duped out of your hard-earned money.
Being certified is also an indication that your FA has gone through and completed her training, and had passed her required examinations for her to be rewarded her license.
When Che was just starting out with Sun Life, we were already friends, so I was aware that she was undergoing trainings. But since licenses and certifications were discussed by Aya, I teased Che to show me her certifications as proof, haha!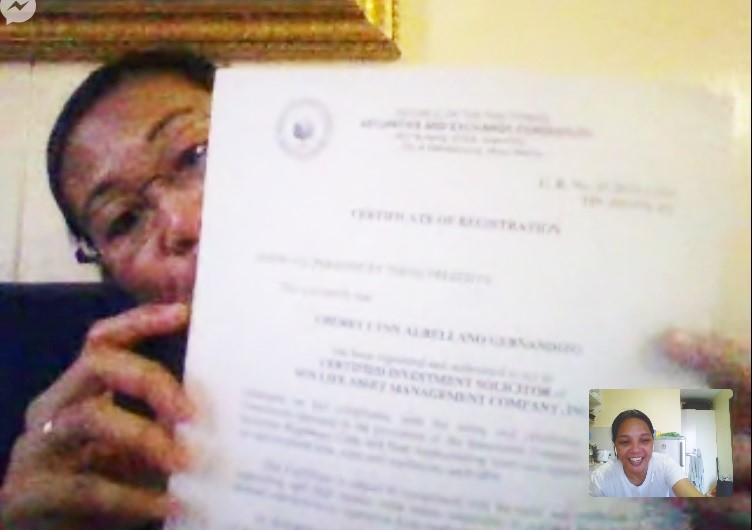 Che has been a Licensed Insurance Agent since 2014. Her license was issued by the License Commission. She is also a Certified Investment Solicitor since October of last year, her certification was issued by the SEC.
Prior to starting our investment through her, she already had two years to put her training into practice.
Che collaborates with us and gives us sound investment advice, just like yesterday afternoon when I talked to her about our plans to make a loan for a house we're buying, and finding a product that would serve as our loan fund in case we would need it in 15 years.
Her advice? "Know your numbers (Translation: Go to Pag-Ibig and find out how much our loan will be) then get back to me, so we can discuss the right investment product to meet your goal."
(READ: Should we buy a house now?)
Oh just so you know, she's also a UP graduate and a Cum Laude at that, and had worked at the top food and beverage manufacturing company in the country. The woman has a good head on those shoulders and is more than capable of thinking on her feet!
2. Compatibility
I have to admit that this was the biggest reason why we went for Che instead of the other FA's we know.
Of course we considered multi-awarded FA's and those who had been in the field much longer than Che, however, it was extremely important to us to have an FA who is in the same plane as we are. Someone who has a good grasp of our lifestyle and why it is so.
We wanted someone who has personally experienced what it's like to raise a family on our budget. And that this someone should also have an understanding of the values that we uphold as a family because our decisions are looped to these values.
The glove fits Che perfectly.

I mentioned earlier that knowing her for this long was indeed a factor – but it was only because we had the opportunity to observe her lifestyle and get to know what she values and prioritises as a person, as well.
If you don't know any FA as I do Che, that's alright. I suggest that you meet with a potential FA a couple of times to weigh things. You don't have to sign up with the FA's you meet right away anyway.
If the partnership doesn't feel right, then don't sign up with that FA and find yourself another one. You can always do a background check and verify with the investment company they're affiliated with, to measure the trustworthiness and reliability of that person you're considering to be your FA.
It's okay to take your time and it's okay to ask questions — the right ones will lead you to the right partnership.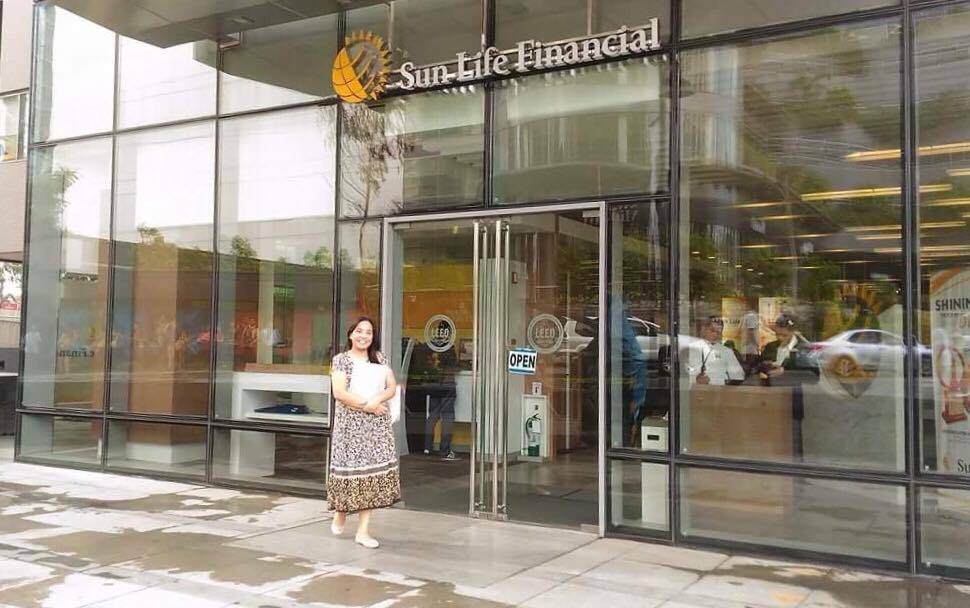 3. Cost
One of the advantages of having friends training under Sun Life is that I was made aware that each investment product requires a specific training and certification.
For instance, not all FA's can offer Mutual Funds, only those who are certified for it.
The other FA's who presented to us offered what I have no doubt are great investment products, but being newbies on investments, not to mention, our budget and our circumstances, we weren't ready to shell out money and invest in anything else other than Mutual Funds that time, and Che had the right training and certification for it.
(Read: Choosing insurance policies at 40)
4. Accessibility
"Would you like to meet?" Che asked.

"No. Not unless you have another important business to attend to here," I answered.
"This is important to you," she said. "I'm your Financial Advisor. If you need me, I will come," she said.
I dismissed it. "It's not that important," I said. "We can discuss this over Skype or maybe Google Hangouts?"
We met over Facebook video chat the next day, haha!
Don't you just love technology? I love technology. Communication has become easier because of technology.
Che lives in the South where I grew up and lived for most of my life. It is a couple of big rides from where we live now. But since Che goes to a Sun Life office within our area, she includes me in her schedule when she comes here which works just fine for me.
And since I also visit the South to see my parents often, meeting her there for coffee is also possible.
Aya Laraya pointed out at the last Money 4 Life session that ideally, you go for an FA who lives around your area. That way, it wouldn't be difficult to arrange a meeting.
But he also said, it all still depends on what you feel is right for you.  Che and I can work out the distance, so accessibility is not exactly a problem with us. Like I said, we utilise technology. See?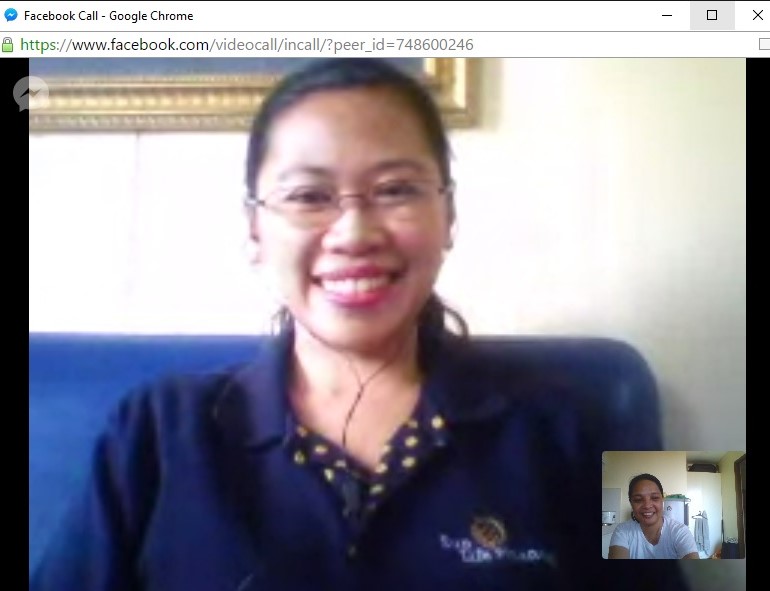 For the record, Che comes when I need her to come, and she comes even if I was her only purpose for coming here. There's no questioning her commitment to her clients.
But we also chat on Facebook and she emails me updates that she thinks I need to know, like the latest GDP or SLAMCI reports.
At times, we exchange text messages or I just call her (or she calls me), like when I deposited in our MF recently using a Sun Life prosperity card I received recently, and had some questions about the form I was filling out.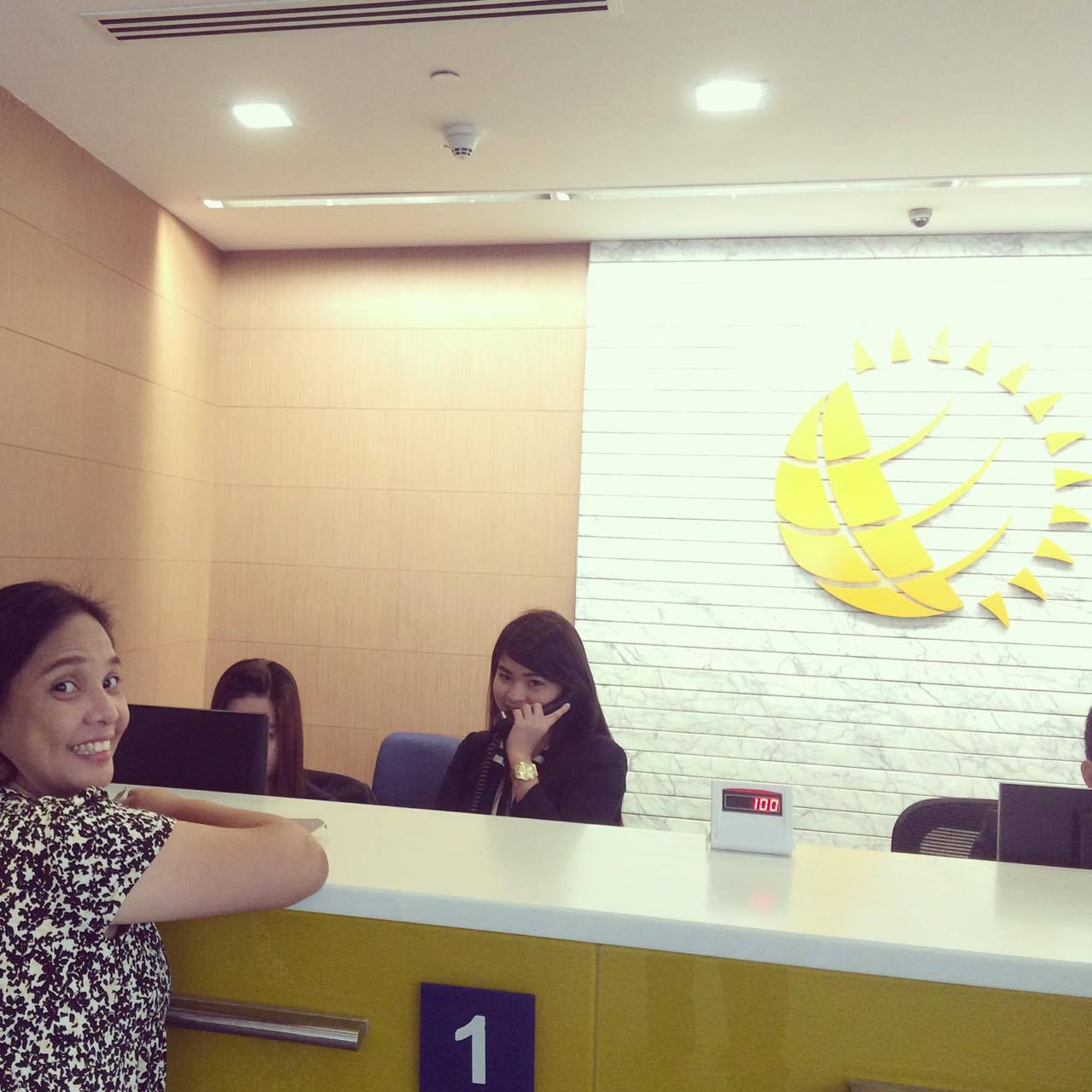 Getting in touch with Che, especially when it has something to do Sun Life, has never been difficult.
It's a job interview!
Don't be afraid to ask questions, Aya Laraya said. It's a job interview!
You need to have a clear picture of who these FA's are as professionals, and somehow have an idea of their principles in life, to know whether or not they are a good fit for you.
And if you need to know, ask them how they will be compensated. It's a well-known fact that most FA's earn only through commissions, but if you want to get into the nitty gritty of the process, go ask, it's perfectly okay.
Tell the FA you're meeting with what you're looking for and what your goals are as these FA's also have certain specialisations, and will refer you to someone else if what you're looking for is not one of theirs.
Che's my friend, sure that helps, but her role in our financial journey is a crucial one — we're talking about our family's financial future, ours and our children's, so she needs to be more than just a friend, she needs to have the right credentials and skills set for it.
At the same time, we need someone who can somehow see through our lenses. It's less stressful that way.
Update: Che no longer handles Variable Life Insurance and has decided to focus on Mutual Funds. I'm currently signed up under Clariz Umali of Sun Life Mt. Athos for my VUL account. If you would like to hook up with a Financial Advisor, I can hook you up with her so you can discuss your financial possibilities.