Plana FORMA: Trusting the process
Just yesterday, my visiting mother-in-law who hasn't seen me in years, told me how big I've become. Normally, comments like that would get me plunging into some drastic diet plan, but I surprised myself that I was okay with it.
It's true, I am overweight. And I guess the reason why I didn't feel so bad was because it's not like I'm not doing anything about it. I've been working out at home – doing Zumba and body weight workout programs the past few months; and at my husband's coaxing, I have been running with him and our boys at Track 30th.
Two weeks ago, I decided to finally make good use of my 2-month unlimited Plana FORMA Gift Certificate which had been sitting in the shelves for three months since it was delivered, and have been scooting off to the studio to join the sessions in between my son Pablo's rehearsals.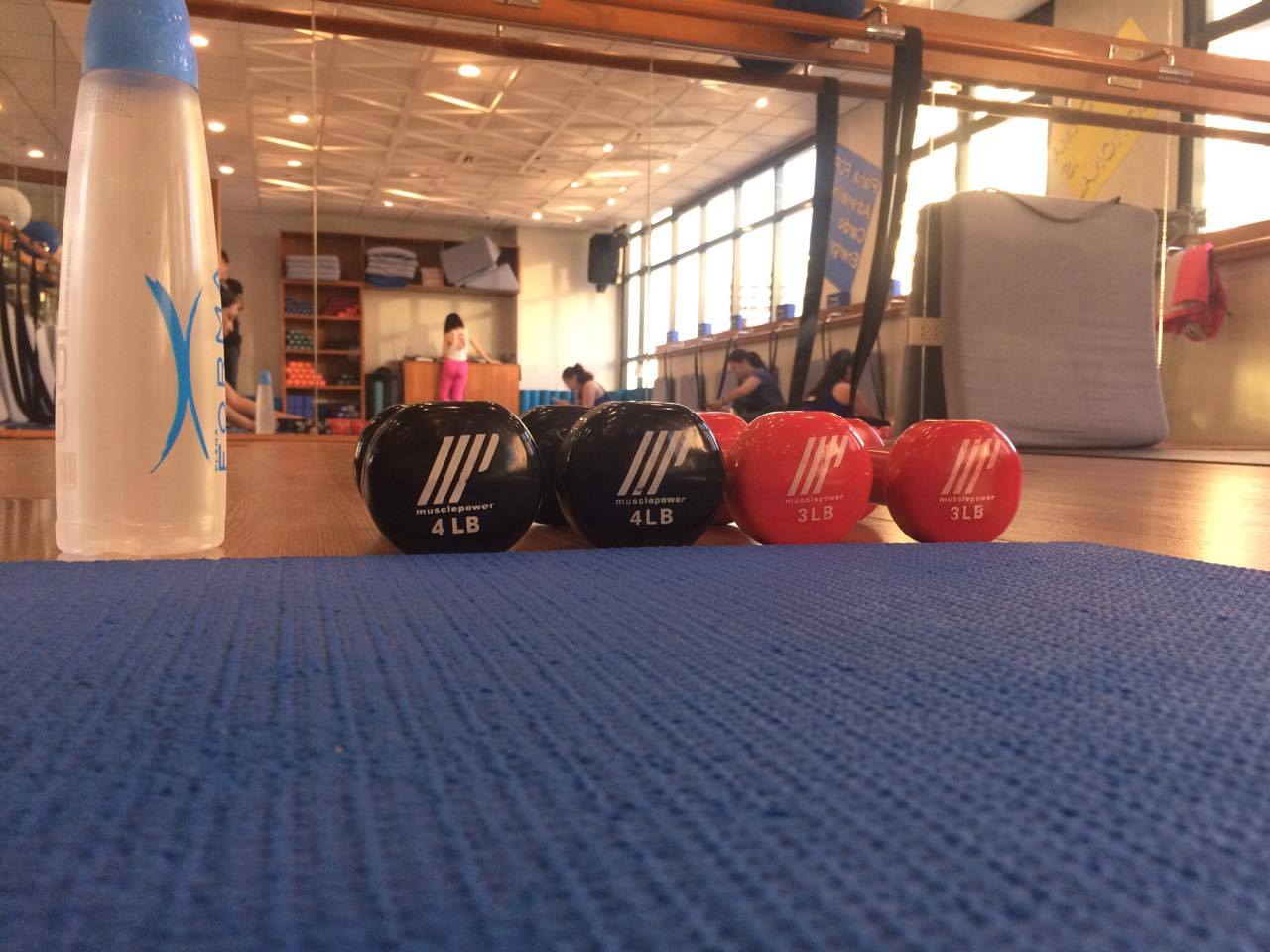 (READ: Hip Hop Abs Momma) 
Plana FORMA and me
I've been told three things about Plana FORMA: It's great. It's pricey. It's for celebrities.
They're absolutely right about the first one. Plana FORMA is great.  I feel physically better each time. Even with the little cramps for me here and there. According to Coach Van, I may be doing the breathing wrong. My second time wasn't so bad anymore.
Plana FORMA package rates:
I also find the prices reasonable.  Here's what I found on their message board:
Drop ins for Zumba, Plana FORMA and Piloxing Php 650

Class packages: 5 classes is Php 3,000; 10 classes is Php 5,500; and 20 classes is Php 10,500.

Monthly Unlimited packages: Php 5,500 (Plana FORMA); Php 7,500 (Plana FORMA, Zumba & Piloxing); 3 months Plana FORMA Php 10,500; 3 months unlimited Plana FORMA, Zumba & Piloxing Php 20,500.
I think that the packages are cost-friendly, especially if you will get the unlimited ones. I would most likely go for the monthly Plana FORMA packages after this to cost-cut because I can do my Zumba here at home anyway.
Plana FORMA has online classes, too, but I think that it's more fun to do these workouts in a class. I have been doing Be Fit workouts, and they were only for 10-20 minutes each, but there were times when it took every ounce of me to push it.
And it helps to have a coach correct your form during the class. It's hard to determine if you're doing everything right without anyone looking you over to make sure you don't get injured.
I find it very convenient to book classes, once you've registered. You can find the week's schedule of workouts on the site so you can book wherever you are.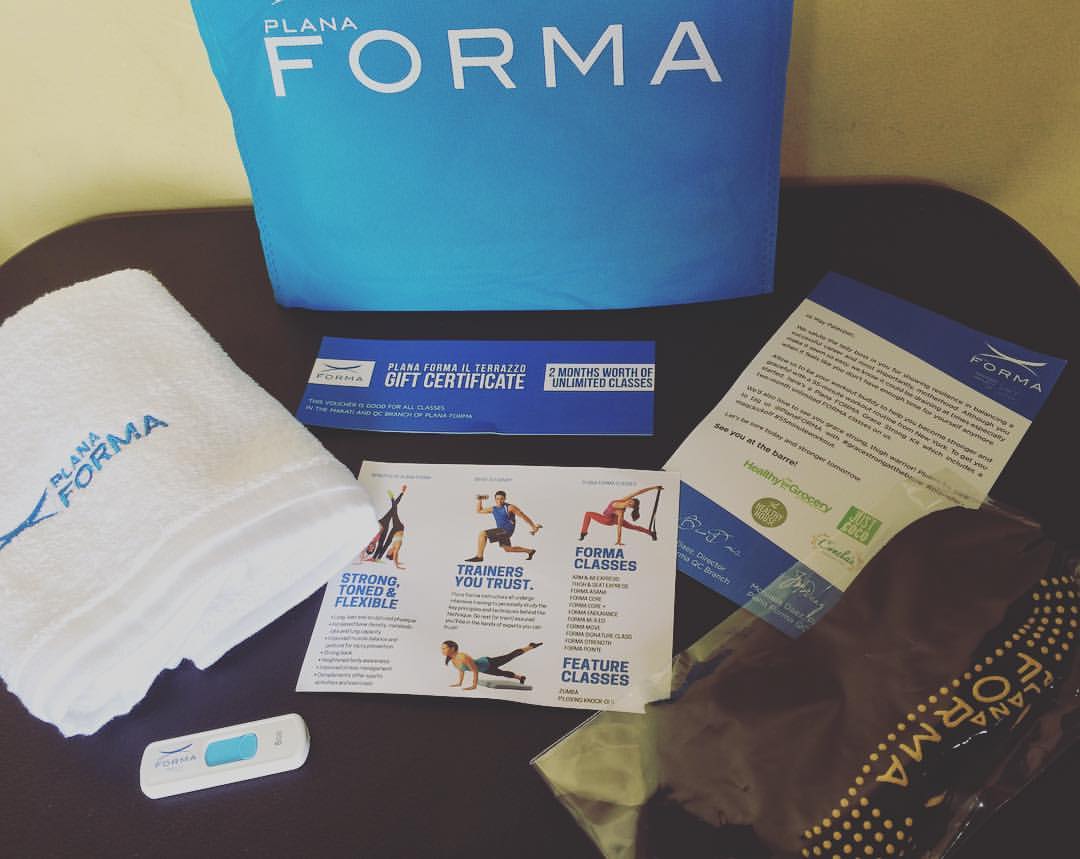 Regarding celebrities, I can understand why they would want to do Plana FORMA, and I've seen photos of some, but so far, I haven't spotted one in the classes I've attended.
What is Plana FORMA?
Plana FORMA is a workout technique that combines barre, ballet, bodyweight, and Pilates workouts.
I've only tried the Core classes, Thigh and Seat Express, and Abs and Arms workouts. I registered for four sessions on my first week but only made it to three because the Abs and Arms workout was so intense, I had to take a break the next day to let my body recover from the shock, haha!
Because I was a beginner, I was recommended to attend the Core class first. They didn't really explain why and I didn't think of asking (toinks!), but I figured it has something to do with getting familiar with the alignment and the different dynamics of the program.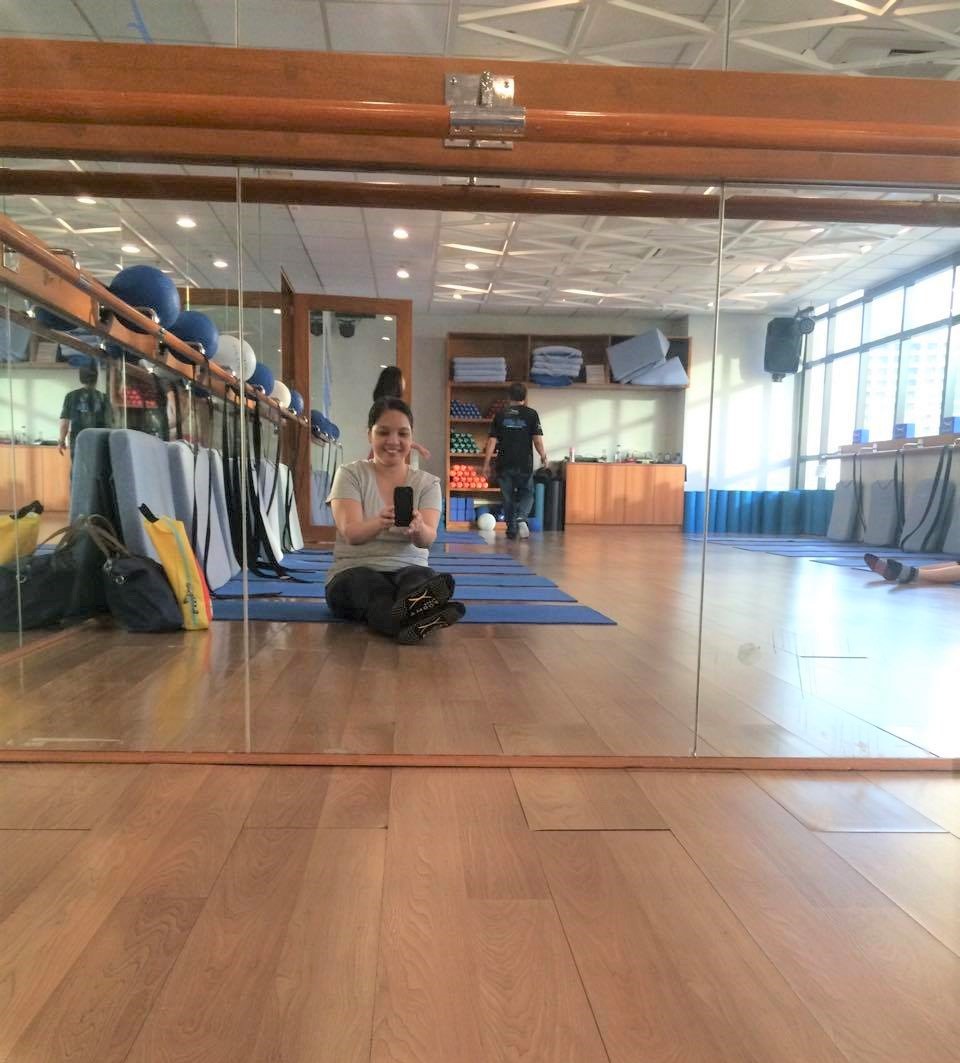 Plana FORMA and me
The leg lifting interval workouts were the hardest for me, but coaches Cristin Gapasin, Ginri Che, Viella Galvez and Van Manalo, whose classes I've joined, have been nothing short of encouraging, so I survived my first set of Plana FORMA sessions.
The Core workouts go for an hour while Abs and Arms and Thigh and Seat Express are only for 30 minutes because they're OMG intense level!
The Arms and Abs workout, in particular, turned my legs jelly afterwards. I walk about 2 kilometers back to my son's rehearsal venue after my workouts, so my first time was quite an adventure for me, haha!
I had to cancel most of the workouts I booked this week because my son got sick, I was only able to join the Monday session.  I'm pretty sure I'll die when I go back again for the core session on Monday.
I wanted to share with you photos of me during the workouts, but the girl who took them wasn't able to email them to me. But I'll ask again one day soon so I can show you. I can't very well take my own pictures while I'm struggling with the workouts, yeah? Haha!
For now, just to give you an idea on how Plana FORMA sessions go, here's a video from their Facebook page:
Slowly but surely
I'm confident about the process I've chosen to take. I know exactly why I gained so much weight, and it has a lot to do with eating too much junk and drinking coke AND sitting in front of the computer for most of the day.
I've been more conscious now with my portions and food intake. And since I don't have a sweet tooth, all I have to watch out for is my carbs intake. I've gained so much (from 98 lbs to 140 lbs), and Coke has a way of slowing down your metabolism, so I'm expecting the process for me will be tediously slow.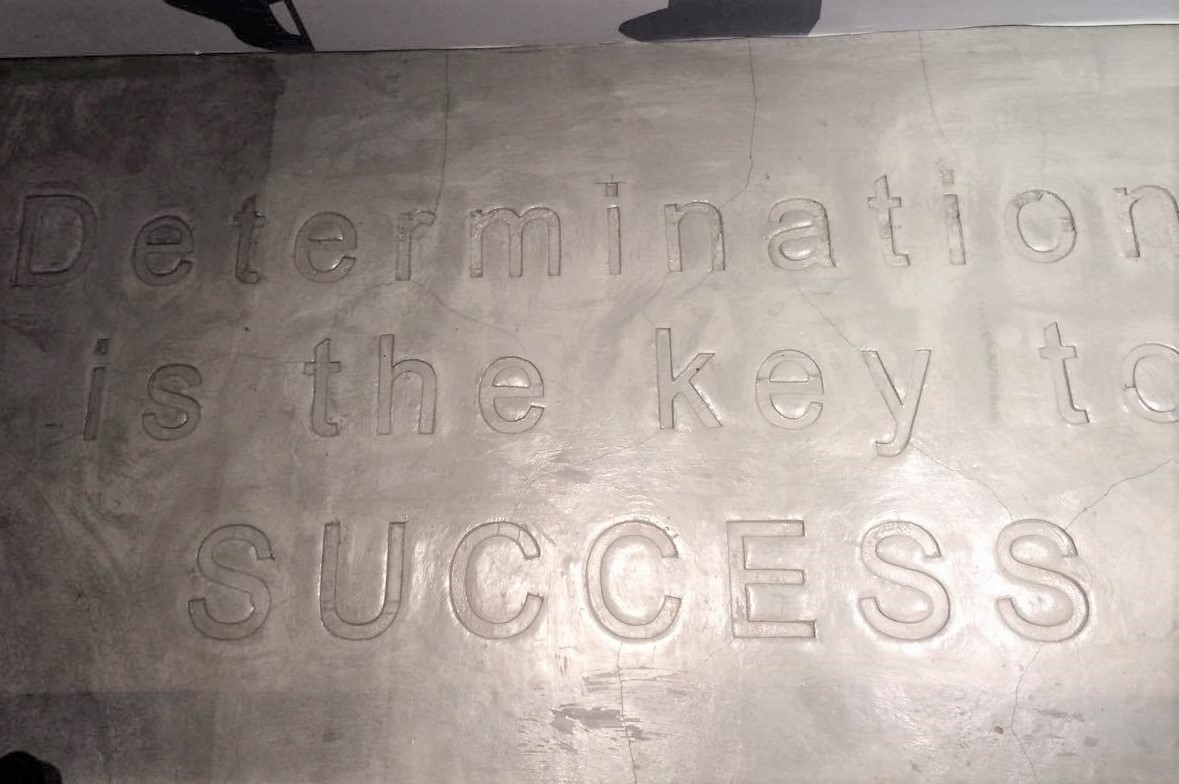 I've been thinking of doing a reset diet and a colon cleanse, perhaps on December, when Pablo is no longer as busy as he is today. I can't risk having to manage a case of Diarrhea or dizziness while I'm playing stage mother!
I've considered doing the Ketogenic diet because of the positive feedback I got from those who have done it successfully, but decided that it's not sustainable for our lifestyle in the long run.
So I've decided to go for Real Food instead and take up nutrition classes via Coursera to improve our menu here at home. I started with Child Nutrition and Cooking, which really talks about family nutrition as a whole, and not just focuses on food your kids eat.
For now, I'm happy scooting to and fro my Plana FORMA sessions almost everyday of the week and learning to eat healthily.
(READ: My 21 Days No Junk Food Challenge)
(READ: 13 Reasons Why I Recommend Feed 5000 To Go)
Fitness goals
I have no measurements to share because I don't think my body has changed much yet. I think I'm  140 lbs, based on my last APE (Annual Physical Exam) records ,and I'm initially targeting 120 lbs. My ultimate goal would be 110 lbs which is just right for my height — I'm 5'2.
And arms and legs that don't jiggle when I move.
I'm also hoping my breasts would get a bit smaller, because right now they're bazookas and I'm not comfortable with them. I used to have flat chests but that's not what I'm after either.
I want to have a healthy, firm and strong mother bod. The kind that keeps up to my kids hyper-activities!
Plana FORMA technique promises long, lean and sculpted physique, faster metabolism, heightened body awareness, stronger bones, longer breaths, and lower stress levels. It says so on their website.
What I love about it is that it may seem to demand so much of you physically, especially if you're a beginner at it like me, but you also feel that it gives back just as much to you. I've not left their studio without feeling satisfied with the time and energy I spent in there.
But of course, as with any fitness program, you need to adapt a level of discipline to get the most out of the program.
I'll be sharing more of my fitness journey with you in the coming months, but you can visit their website if you'd like to learn more about Plana FORMA.